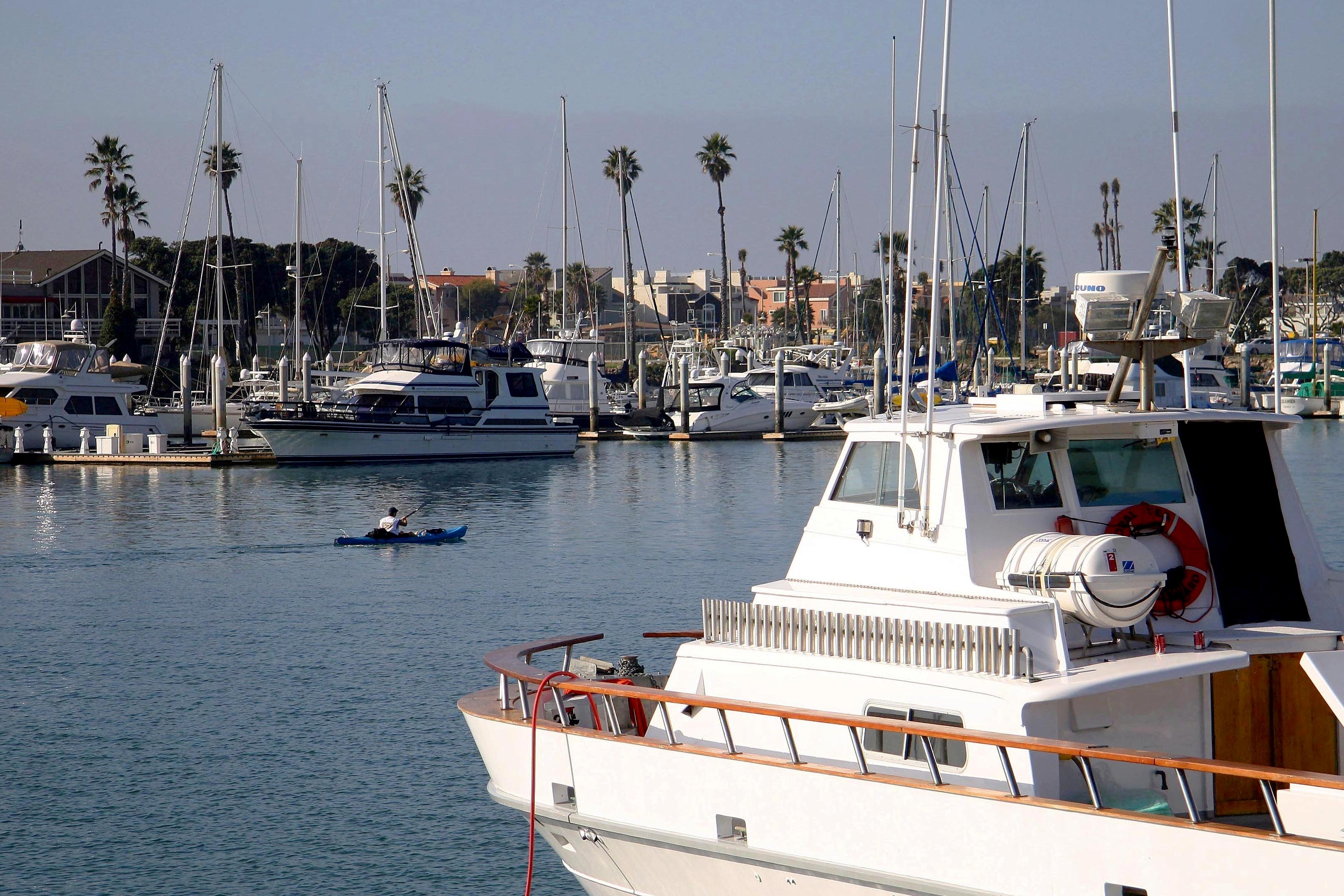 Washington, DC – Today, Congresswoman Julia Brownley announced $14.8 million in federal funding for U.S. Army Corps of Engineers projects in Ventura County at Channel Islands Harbor, Ventura Harbor, and the Port of Hueneme that will strengthen our local infrastructure.

"Ventura Harbor, Channel Islands Harbor, and the Port of Hueneme are essential drivers of our local economy, and they play a critical role in fueling job growth here in Ventura County," said Congresswoman Brownley. "I am pleased to announce this new funding for important infrastructure investments that will help keep our port and harbors open for business, which is good for Ventura County residents and businesses alike. Thank you to our local leaders for working together once again to bring this important support to our community."

The U.S. Army Corps' Fiscal Year 2019 Work Plan was released on November 21 and includes funds for dredging at Channel Islands Harbor and Ventura Harbor and "donor port" funds for the Port of Hueneme, pursuant to legislation spearheaded by Congresswoman Brownley in 2016.

Ventura Harbor

The FY 2019 work plan provides $8,370,000 for Ventura Harbor, an increase of $3,000,000 over the President's budget request, to support the annual dredge.

"On behalf of the Ventura Port District Board of Port Commissioners and General Manager, Oscar Peña, we would like to thank and recognize Congresswoman Julia Brownley for her demonstrated support and continued commitment to Ventura Harbor. Congresswoman Brownley, through on-going collaboration with the U.S. Army Corps of Engineers has announced a significant increase in FY 2019 federal funds appropriations to conduct essential dredging to provide a safe and navigable Harbor," said Brian Pendleton, Deputy General Manager of Ventura Harbor.

Channel Islands Harbor

The FY 2019 work plan includes $6,290,000 for Channel Islands Harbor dredging.

"We really appreciate Cong. Brownley's efforts to ensure additional Work Plan funding for the dredging and breakwater repair projects at Channel Islands Harbor. This year's funding will nearly clean out the sand trap at the Harbor and provide plenty of sand for Port Hueneme and Naval Base Ventura County," said Mark Sandoval, Director, Ventura County Harbor Department.
Port of Hueneme

The FY 2019 work plan also provides $140,000 for the Port of Hueneme. These funds were awarded pursuant to donor port legislation that Brownley spearheaded the enactment of in 2016. Donor ports, so named because they contribute far more to the Harbor Maintenance Trust Fund than they receive back, receive an additional allocation of funds. Brownley's legislation, enacted as part of the Water Resources Development Act of 2016 (P.L. 114-322), ensured the Port of Hueneme receives equitable treatment as a donor port.

"This additional influx of $140,000 of federal funding enables the Port to continue moving projects forward that support the over 13,633 jobs generated by the Port and its customers," said Mary Anne Rooney, President of the Oxnard Harbor District. "We are grateful for Congresswoman Brownley's tireless advocacy to bring more of the Harbor Maintenance Tax dollars back to our local community."
"For the second year in a row now, Congresswoman Brownley's leadership has played a vital role in enabling the Port to receive its donor equity funding," said Kristin Decas, CEO & Port Director for the Port of Hueneme. "Brownley's leadership continues to drive the Port of Hueneme forward and create more equity in the federal HMT funding formula. These funds will directly benefit the Port's deepening project, that promises to grow business and support local beaches with sand replenishment."