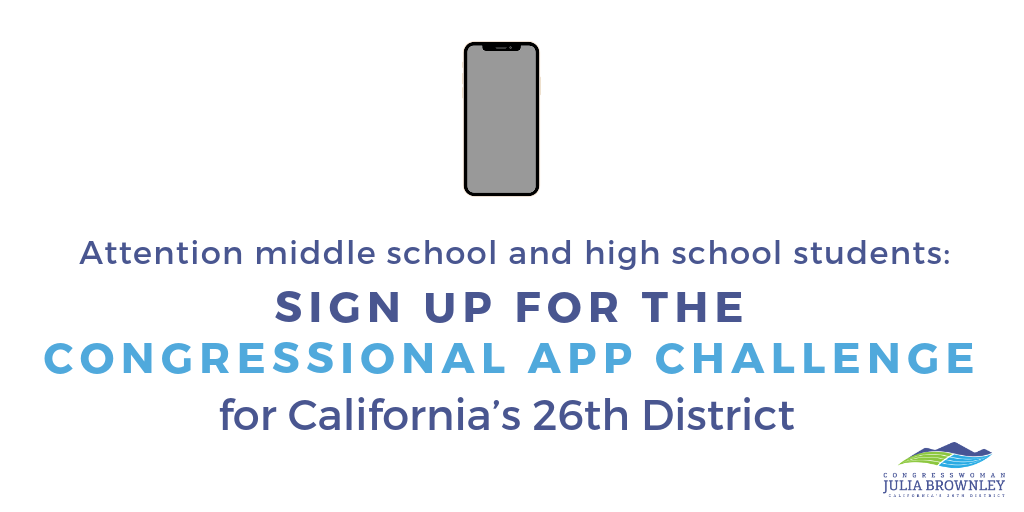 Washington, D.C. – Congresswoman Julia Brownley (D-Westlake Village) today announced the launch of the 2019 Congressional App Challenge for California's 26th District. The Congressional App Challenge is a competition for middle school and high school students to create their own software applications. Students of all coding experiences are welcome to participate.
"Learning coding and computer science skills can not only help students unleash their inner creativity, it also can provide them with a critical skill set that will help open the doors of opportunity in their future schooling and career paths," said Congresswoman Brownley. "I am excited to host the Congressional App Challenge once again and help encourage students throughout Ventura County to learn more about programming and how they can help their community through technology and innovation."
More information about the Congressional App Challenge can be found here. Students must register and submit their apps by November 1, 2019.
Issues: 116th Congress, Education, Local Issues