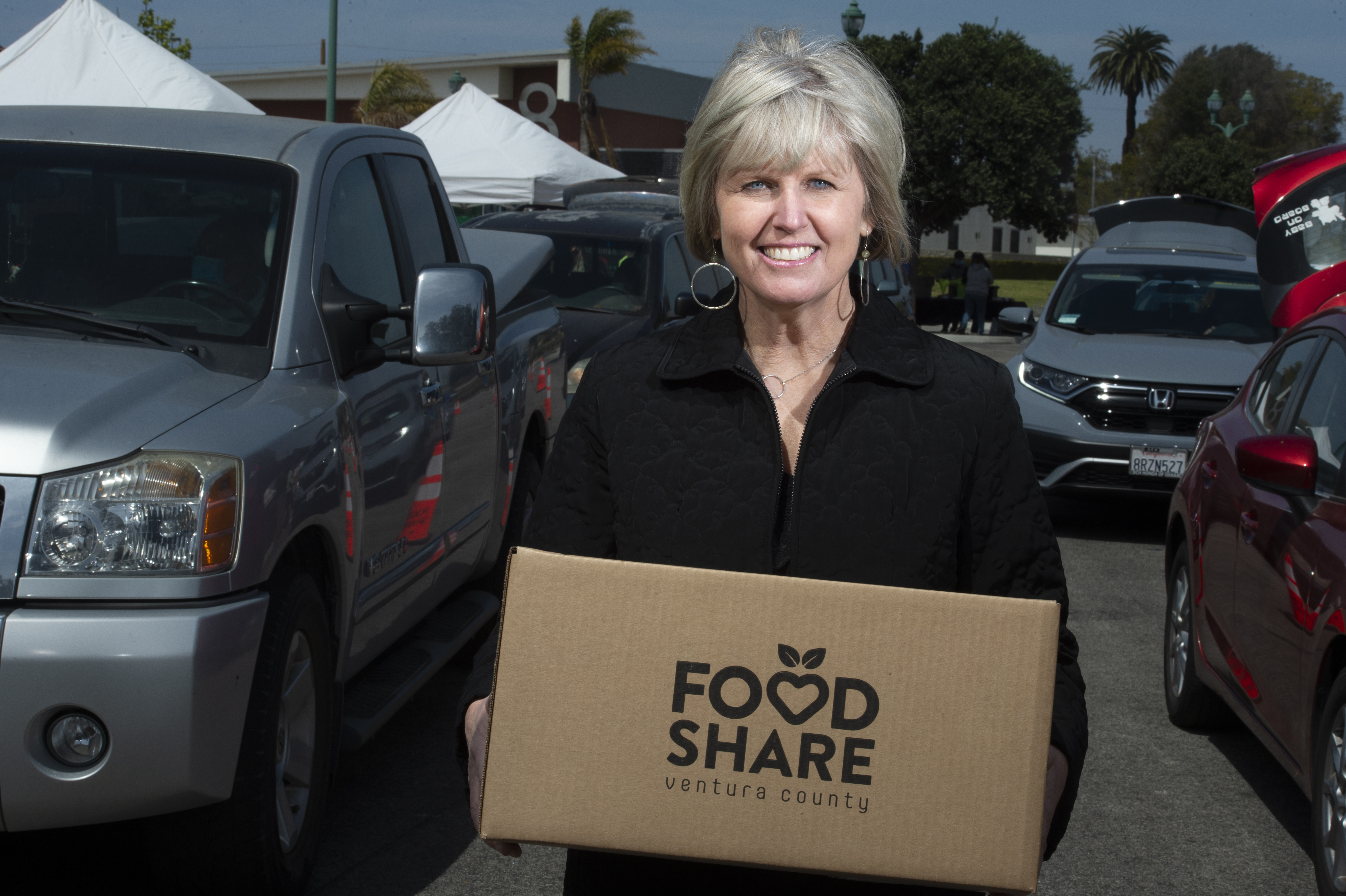 Washington, D.C. – Today, Congresswoman Julia Brownley (D-CA) announced Monica White, Chief Executive Officer of Food Share, Ventura County's regional food bank, as her virtual guest for President Biden's Address to a Joint Session of Congress. 
"Tomorrow evening, President Biden will share his bold vision to move our country forward as we navigate through the recovery of the coronavirus pandemic and the health and economic crisis that it caused," said Congresswoman Julia Brownley. "It is my privilege to have Monica White join me for this address, as her work has been crucial to ensuring our neighbors throughout Ventura County have had food on their table.
"Since January 20th, we have seen the Biden-Harris Administration turn the country around by passing the American Rescue Plan, a landmark, life changing bill for our region and for the country, which included urgently-needed resources to defeat the virus, put vaccines in people's arms, money into families' pockets, children safely back into classrooms, and people back to work. The plan also provided significant funding to support the food chain supply and increase the food available for distribution through food banks – like Food Share here at home – nonprofits, and restaurants to help feed families in need."
"It's an honor to have a virtual seat beside Congresswoman Brownley to hear President Biden's plans to navigate a post COVID-19 recovery," said Monica White, CEO of Food Share Ventura County. "On behalf of all our fellow food banks, we appreciate the continued support of essential organizations such as Food Share who have served at the forefront of the pandemic for the past year. We appreciate Congresswoman Brownley sharing our mutual belief that nobody should go hungry in Ventura County."
Background
On Thursday, President Biden is scheduled to deliver his first address to a Joint Session of Congress and mark 100 days into the President's first term. In that time, Congress has worked with the Biden-Harris Administration to pass the American Rescue Plan, the bold and immediate action needed to curb the virus and get our economy into recovery. The American Rescue Plan provided resources to put shots in arms, money in pockets, children in schools, people in jobs, and food on tables.
Specifically, the American Rescue Plan included $4 billion to support the food supply chain through the purchase and distribution of food through food banks and nonprofit organizations, the purchase of PPE for farmworkers and other frontline food workers, and financial support for farmers, small and medium sized food processing companies, farmers markets, and others to create more resilient and competitive food supply chains.
Since the onset of the COVID-19 pandemic, Food Share of Ventura County saw an unprecedented rise in need in addition to the 75,000 people the organization already served on a monthly basis. Food Share now estimates the number is closer to 150,000. Since April 1, 2020, Food Share has held more than 330 emergency drive-thru food distributions, distributing more than 360,000 food boxes. These distributions are a supplement to the ongoing work of Food Share's pantry and agency partner network, many of which had to close due to the pandemic. Over the last year, Food Share has distributed more than 26 million pounds of food, or the equivalent of 21.6 million meals to people in our county.
###
Issues: 117th Congress, Local Issues