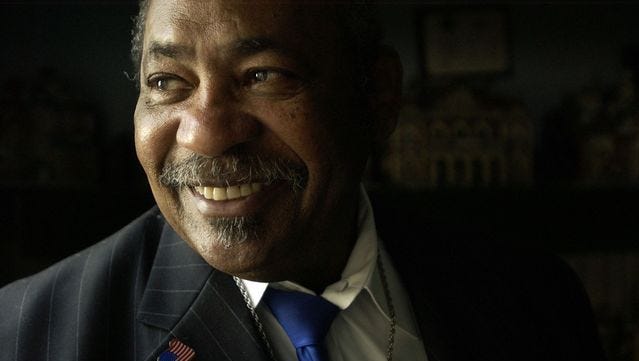 Washington, DC – Today, Congresswoman Julia Brownley (D-CA) applauded House passage of H.R. 5659, which would designate the United States Post Office located at 1961 North C Street in Oxnard, California as the "John R. Hatcher, III Post Office Building." Brownley introduced legislation to recognize John R. Hatcher, III's life and work as a respected community leader and civil rights champion.
"John was a fearless advocate for the people and the community that he loved so deeply," said Congresswoman Julia Brownley. "He was integral to the empowerment of Black Americans throughout Ventura County through the numerous organizations he founded and established, which continue to carry on his legacy of social justice and racial equality to this day.
"John was a pillar in our community. He was a veteran, a civil servant, and an extraordinary citizen, and our community is forever grateful for his immeasurable contributions.
"It is for these reasons, I thank my colleagues for supporting passage of this bill. This bill is but a small measure of appreciation that celebrates and recognizes John and his life's work – and I will continue to work to get this bill through the Senate and onto the President's desk."
The son of a civil rights leader in Birmingham, AL during the Jim Crow era, John R. Hatcher, III followed in his father's footsteps and spent his life fighting for equality. Hatcher was a member of the NAACP for more than 60 years, nearly four decades of which he served as founder and president of the Ventura County Chapter.
Hatcher was a veteran of the United States Air Force, serving more than 22 years before working as a civil servant for the Department of the Navy. A recipient of the African-American Achievement Award at California State University, Channel Islands, Hatcher aided in the establishment of the Ventura County African-American Chamber of Commerce, Tri-County Sentry newspaper, and naming the Thurgood Marshall School in the Oxnard School District.
H.R. 5659 passed the House of Representatives by a vote of 348-63-5. 
###
Issues: 117th Congress, Civil Rights, Local Issues