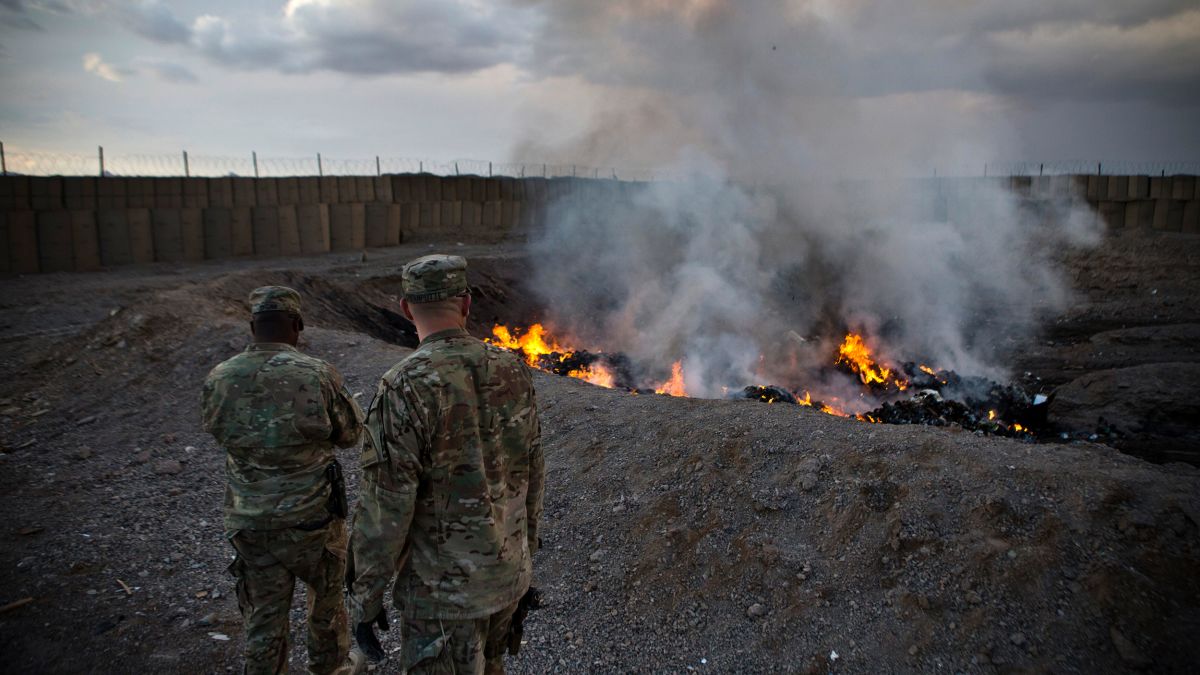 Washington, D.C. – Today, Congresswoman Julia Brownley (D-CA) applauded the House of Representatives' passage of the Honoring our Promise to Address Comprehensive Toxics (PACT) Act, a comprehensive legislative package to address the pressing needs of toxic-exposed veterans, including expanded access to healthcare and benefits through the U.S. Department of Veterans Affairs (VA).
"When men and women join our Armed Forces they know they have to put their lives on the line to defend our country and our democracy, but they did not sign up to be harmed by negligent policies that have resulted in toxic exposures during their service," said Congresswoman Brownley.
"Burn pits, contaminated water at military bases, and radiation from atomic and nuclear testing are but a few examples of the toxic exposures that our servicemembers have sadly endured. In fact, over 3.5 million veterans are experiencing cancer and other illnesses tied to toxic exposure.
"It took decades for Vietnam-era veterans, who were exposed to Agent Orange and other toxic chemicals, to get the VA benefits they earned. We cannot wait any longer to provide all toxic-exposed veterans with the comprehensive care and benefits they need.
"The House-passed Honoring our PACT Act also includes my amendment, which ensures toxic-exposed veterans have access to mammography screenings. I thank my colleagues for voting unanimously to include this lifesaving and preventative care measure in the bill.
"Today's House vote on the Honoring our PACT Act advances this critical legislation that will not only provide healthcare to all toxic-exposed veterans, but also uphold our solemn promise to serve America's veterans as well as they have served us."
The Honoring our PACT Act is a complete legislative package to expand healthcare to over 3.5 million veterans exposed to toxic substances during their military service and recognize exposure to burn pits and airborne hazards. It will create presumptions for 23 respiratory illnesses and cancers, making care and benefits easier and more accessible for veterans. Additionally, this bipartisan legislation will also streamline VA's presumption decision-making process, so that our veterans don't have to wait decades for help that they need today, and ensure future generations of veterans are better protected.
Congresswoman Brownley's amendment to ensure that toxic-exposed veterans have access to mammography screenings was included in the final package. The bipartisan amendment co-authored by Congresswoman Mariannette Miller-Meeks (R-IA) passed the House by a unanimous vote of 425-0.
The bill has the support of Veterans Service Organizations (VSOs) including the Veterans of Foreign Wars of the U.S. (VFW), Disabled American Veterans (DAV), The American Legion, Iraq and Afghanistan Veterans of America (IAVA), Vietnam Veterans of America (VVA), Paralyzed Veterans of America (PVA), Wounded Warrior Project (WWP), Military Officers Association of America (MOAA), Blinded Veterans Association (BVA), Minority Veterans of America (MVA), and Burn Pits 360, among others, support the comprehensive bipartisan package.
The bill passed the House by a vote of 256-174. For the full text of the bill, click here.
###
Issues: 117th Congress, Veterans' Affairs