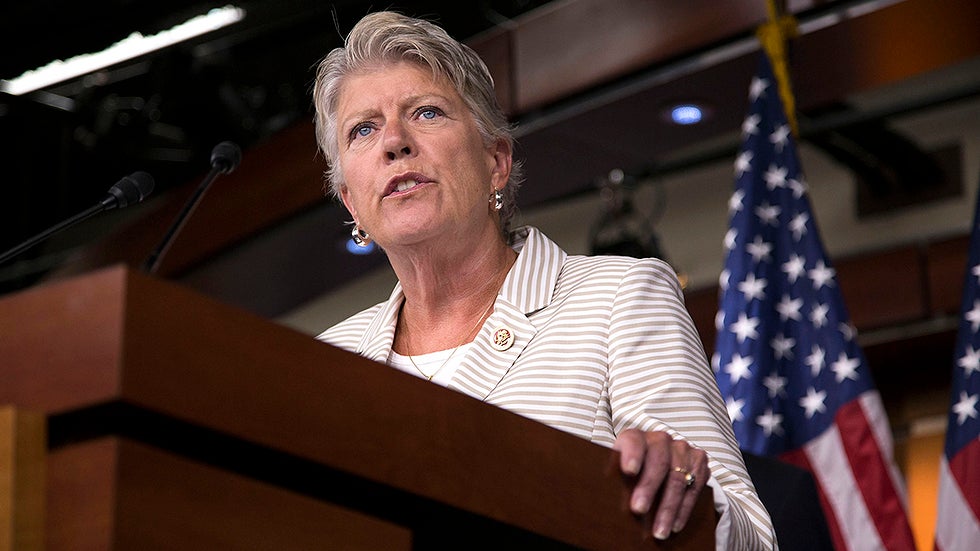 Washington, DC – Today, Congresswoman Julia Brownley (D-CA) applauded House passage of H.R. 5376, the Inflation Reduction Act, historic legislation that will lower working families' costs, create millions of good-paying jobs, reduce the national deficit, and take significant action on climate change. 
"Today, House Democrats continued their work to provide relief to America's working families, to lower everyday costs for those who are struggling to make ends meet, to put people over politics, and we passed the Inflation Reduction Act," said Congresswoman Julia Brownley. "This historic legislation makes significant strides to combat inflation, reduce prescription drug prices, invests in clean, renewable energy to help combat the climate crisis, and to reduce energy costs for American consumers. The bill also includes significant additional resources to combat the historic drought in our region.
"House Democrats understand the needs of the people, and we are laser-focused on expanding opportunities to working families, our seniors, and our children to uplift them and uplift our communities as a whole.
"Unlike Congressional Republicans, who have consistently used the budget reconciliation process to increase the national debt over the last two decades in order to give tax breaks to the very wealthy and corporations, House and Senate Democrats are committed to investing in middle-class families. Because we know that a strong middle class is essential to a strong economy and a strong democracy, and we must continually fight to strengthen it."
Specifically, the Inflation Reduction Act will:
Fight back against rising costs and inflation by reducing the deficit by more than $300 billion
Lower seniors' prescription drug prices by enabling Medicare to negotiate the price of prescription drugs, prevent excessive price hikes on medications, and cap out-of-pocket costs for seniors on Medicare at $2,000 annually
Cut the cost of healthcare by extending Affordable Care Act premium assistance for three more years, saving the average enrollee $800 per year
Slash rising energy costs by investing in domestic energy production and domestic manufacturing
Deliver on climate action by taking actions to reduce carbon emissions 40% below 2005 levels by 2030 with historic investments in energy security
Address the historic drought by investing in Bureau of Reclamation water programs
Creates manufacturing jobs by investing in new domestic clean manufacturing
Invests in disadvantaged communities by cleaning up legacy pollution and taking steps address environmental justice
Closes tax loopholes used by wealthy and multinational corporations to avoid paying their fair share of taxes.
Protects families and small businesses by keeping President Biden's promise that those making $400,000 or less will not see a tax increase.
H.R 5376 passed the House of Representatives by a vote of 220-207. President Biden is soon expected to sign the bill into law.
The full text of the bill is available here, and a summary of the bill can be found here. 
###
Issues: 117th Congress, Climate Crisis, Healthcare, Jobs, Economy, and Small Business