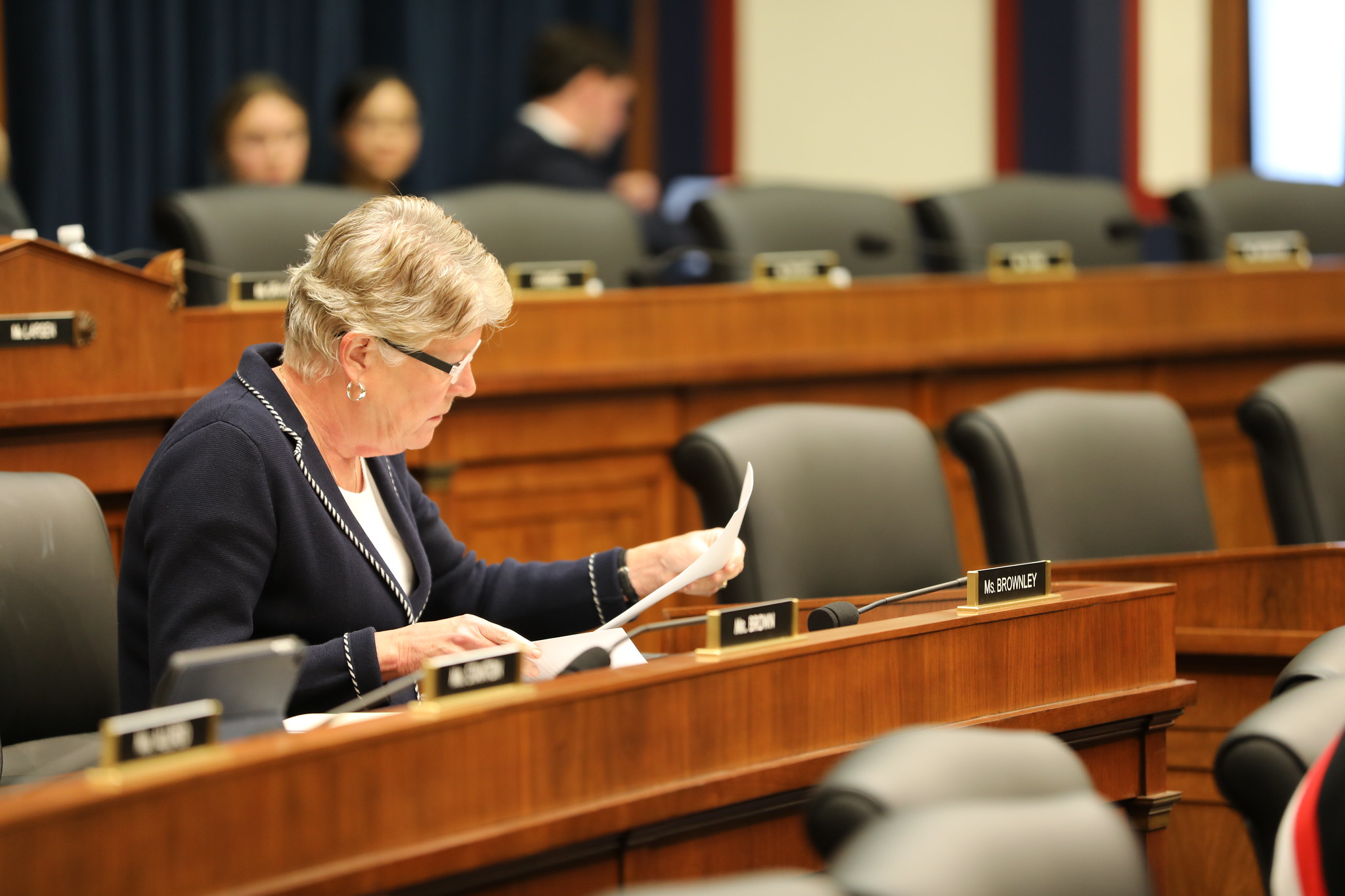 Washington, DC – Today, Congresswoman Julia Brownley (D-CA) applauded House passage of the Support the Resilience of Our Nation's Great Veterans Act (H.R. 6411) – or STRONG Act – to support veterans' mental health and wellbeing through increased outreach, mental health care, suicide prevention, provider training, and research at the U.S. Department of Veterans Affairs (VA). The bill also includes the American Indian and Alaska Native Veterans Mental Health Act (H.R. 912), legislation Brownley authored to address the mental health needs of Native veterans. Additionally, the bill includes a provision that requires VA to study the barriers that veterans, especially women veterans, face when trying to access residential mental health and substance abuse treatment programs, advancing priorities identified in Brownley's Women Veterans TRUST Act (H.R. 344).
"The mental health and wellbeing of our veterans are important components of the comprehensive health care our veterans need – it is equally as important as their physical health," said Congresswoman Brownley. "This legislation supports VA's mission to expand mental health services to traditionally underserved veterans, strengthens existing systems, provides more in depth training for VA providers, and expands life-saving care services to reach more veterans.
"As Chairwoman of the House Veterans Affairs' Subcommittee on Health, I remain committed to ensuring that all veterans have their healthcare needs fully met by VA, including mental health care. We have a solemn duty to provide veterans with the mental health care and suicide prevention services they need as a part of the holistic care that veterans receive. Our nation's veterans deserve nothing less.
"I am also pleased that the STRONG Act included my bill, the American Indian and Alaska Native Veterans Mental Health Act, which expands culturally competent mental health care service for Native veterans. Specifically, this bill will ensure that diverse, often underserved, or vulnerable populations within the larger veteran community can access the high quality and effective mental health care and services they need.
"The STRONG Act also advances the intent of my Women Veterans TRUST Act, which is a necessary step towards better understanding the challenges women veterans face in accessing critical services at residential substance abuse rehabilitation programs that include a safe and welcoming environment during treatment."
The STRONG Veterans Act will:
Increase and improve training of VA's mental health provider workforce;
Further strengthen the Veterans Crisis Line as demand is projected to surge with a new 3-digit hotline number going live in July;
Require explicit mental health and suicide prevention outreach to traditionally underserved veteran populations, including Native veterans;
Expand popular and effective peer mental health services to reach more veterans;
Open up eligibility for Vet Center services to more student veterans and families who have lost veterans to suicide; and
Deepen research knowledge of veterans' mental health challenges and suicide prevention to further guide evidence-based prevention and care
Read the full text of the bill here.
The Support the Resilience of Our Nation's Great Veterans Act passed by voice vote on June 23, 2022.
###
Issues: 117th Congress, Veterans' Affairs