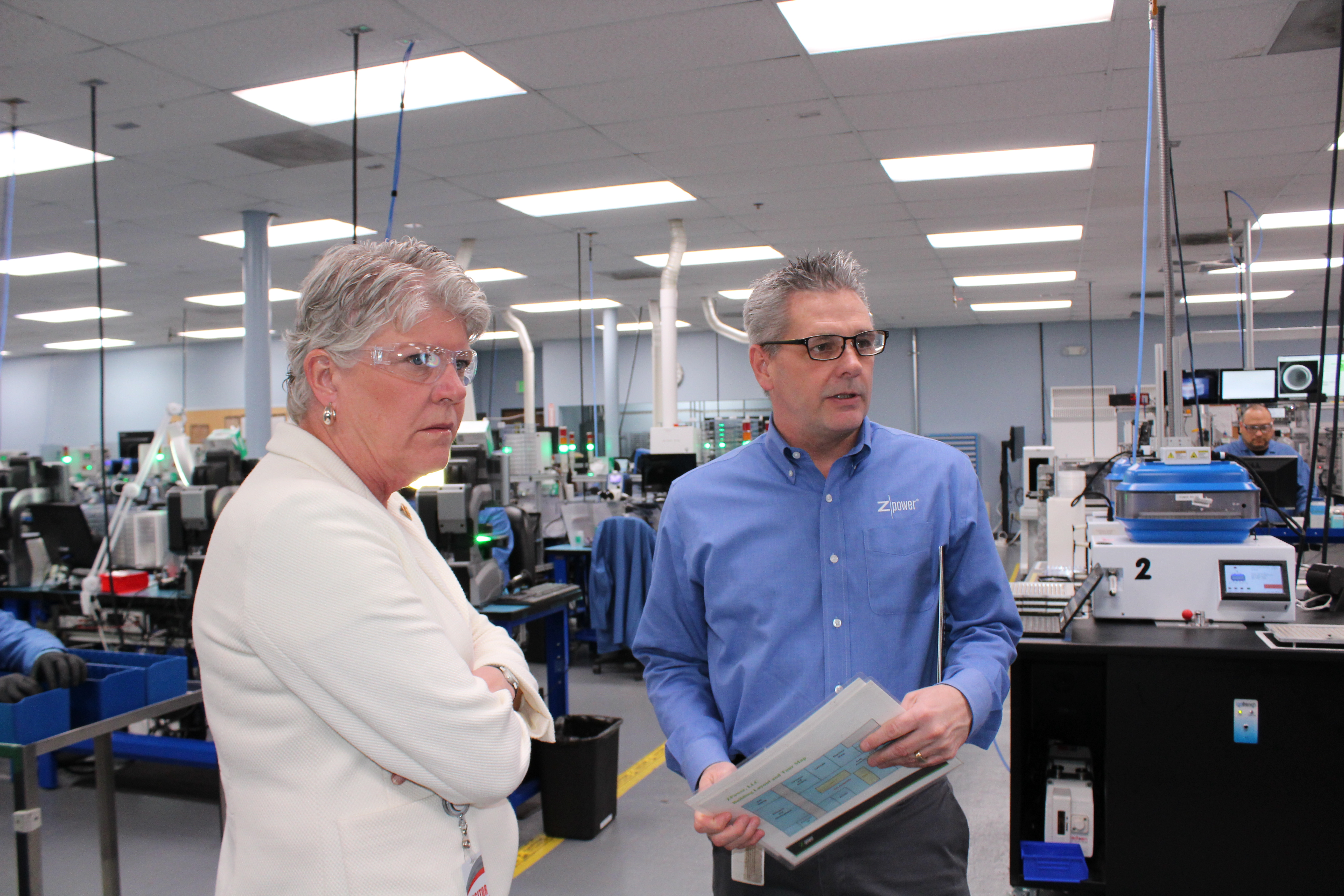 Washington, D.C. – Today, Congresswoman Julia Brownley (CA-26) applauded the House of Representatives' passage of the America COMPETES Act, a bold and transformative legislative package to bolster American production of semiconductor chips, support our national supply chains and American manufacturing, advance U.S. scientific research and innovation, and position American interests and values to strengthen our global competitiveness, while prioritizing and investing in a sustainable future. Brownley also secured the inclusion of her legislation to expand research on alternative protein sources at the U.S. Department of Agriculture and move our country toward a more sustainable food system.
"While we continue to work on our economic recovery, it is important that we invest in American manufacturing, support American workers, and advance American innovation and competitiveness not only to secure a stronger economy, but a stronger future," said Congresswoman Brownley. "The America COMPETES Act provides significant resources to ensure our nation can realize its potential to compete globally and continue to be a leader in innovation and technology in the 21st Century, while building a cleaner and more sustainable economy and future.
"As a member of the House Select Committee on the Climate Crisis and the House Transportation and Infrastructure Committee, I understand the critical threat the climate crisis poses on our communities, our economy, and our future. My amendment authorizes the U.S. Department of Agriculture (USDA) to do more to invest in research to identify alternative sources of proteins and develop a more sustainable food system that can deliver food and nutrition security for all Americans while addressing the negative environmental impacts of our existing food supply chain."
Research and development of alternative proteins, like plant-based and cultivated meat, are of increasing interest to many Americans and U.S. businesses that seek to address global food shortages, environmental sustainability, and healthy eating. Expanding federal support for USDA alternative proteins research will allow American businesses to compete on the global stage on this emerging and important issue and help to ensure that the U.S. leads the way in job creation in this new area. The addition of this amendment to the America COMPETES Act will drive American agricultural innovation by expanding research and development of alternative proteins, expanding consumer options, improving America's food system sustainability, increasing food security, and significantly advancing America's climate goals.
The America COMPETES Act is a comprehensive, strategic package that will power the success of America's workers, businesses and economy at home and position America to compete on the world stage. The bill will advance American innovation and competitiveness by:
Making Critically-Needed Semiconductors in America: Over the past 30 years, the United States' global share of manufacturing semiconductors – an increasingly essential component in everything from computers to cars – has collapsed, leaving the U.S. vulnerable to chip shortages and disruptions abroad that drive up costs of key goods here at home. The America COMPETES Act meets this challenge by appropriating $52 billion for the CHIPS for America Act to make critical investments to support continued American technological leadership, address supply chain disruptions and ensure more semiconductors are produced domestically.
Fixing the Supply Chain & Strengthening American Manufacturing: The disruption of the pandemic has exposed deeper weaknesses in a supply chain that has increasingly relied on foreign manufacturing. The America COMPETES Act authorizes $45 billion to fix our broken supply chains by building more critical components domestically, strengthening American manufacturing and protecting our national security with American-made capacity to prevent shortages and disruptions.
Strengthening Solar Manufacturing Supply Chains and Enhancing Grid Resilience by including $3 billion to fund the establishment of a domestic solar manufacturing supply chain and $375 million to establish a Strategic Transformer Reserve and invest in critical equipment for the electric grid.
Turbocharging American Scientific Research, Technology & Innovation Excellence: To ensure America leads the technologies of the future, the America COMPETES Act of 2022 includes a suite of bipartisan science, research and technology bills to turbocharge American innovation, focusing on evidence based solutions and maximizing the American talent pool by strengthening and diversifying our nation's STEM workforce.
Securing America's Global Competitiveness & Leadership Through Economic Development; Diplomacy, Human Rights & Alliances: Includes numerous provisions to strengthen and promote America's leadership around the globe, ensuring that American interests, partnerships and values succeed on the global stage, including the climate crisis and the coronavirus pandemic.
Bolstering Climate Diplomacy to Serve U.S. National Security and Economic Interests through a new Climate Security Strategy, Climate Change Officers in missions and a Climate Resilience Coordinator in the State Department, launching a new interagency Climate Impacts Task Force and ensuring Chiefs of Mission address climate change in a whole-of-government response.
A section-by-section analysis and fact sheet on the America COMPETES Act can be found here.
###
Issues: 117th Congress, Agriculture, Environmental Protection, Jobs, Economy, and Small Business