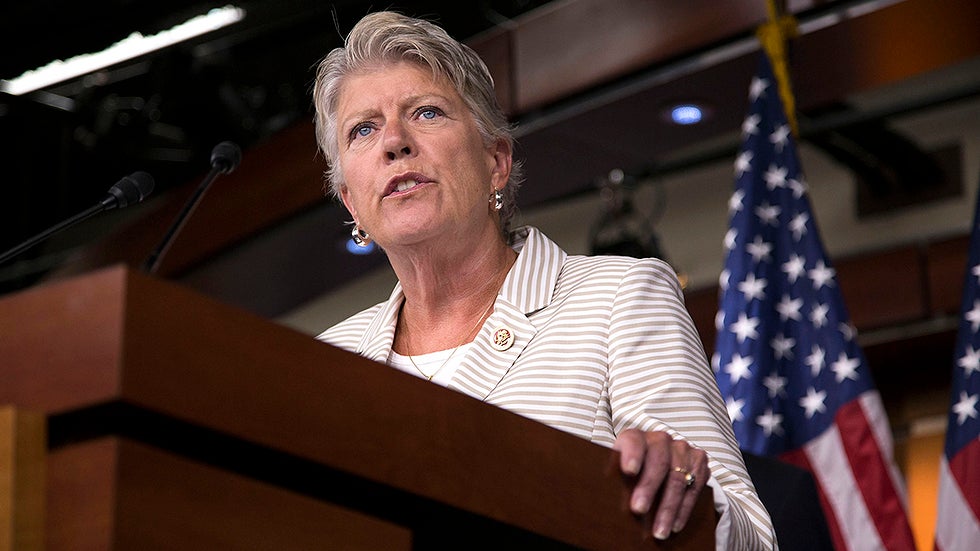 Secures Over $20 Million for Community Projects Throughout Ventura County
Washington, DC – Today, Congresswoman Julia Brownley (D-CA) applauded the passage of the Fiscal Year 2023 government funding package and delivers historic investments in America's families, workers, and communities including significant increases to critical social programs that continue health coverage for 40 million children enrolled in Medicaid and CHIP, improve our preparedness for future public health emergencies, expand veterans' access to health care, and strengthen emergency disaster support to victims of hurricanes and wildfires throughout our country. This legislation also includes 14 community projects Brownley championed, totaling more than $20 million for Ventura County.
"Congress has a responsibility to ensure that our government works for the people," said Congresswoman Julia Brownley. "This bipartisan, bicameral legislative package not only keeps our government open, but it delivers historic investments in America's working families and our communities, it honors our commitment to our veterans, and it strengthens democracy at home and abroad.
"This government funding bill expands quality, affordable health care for vulnerable communities including millions of children ensuring a healthier and stronger future for our country.
"The omnibus bill also includes a pay increase for our service members, including the men and women in uniform at Naval Base Ventura County. This increase will help our military families meet their basic needs – as they continue to defend our democracy around the world.
"For those who have served our nation, this funding package upholds our promise to our veterans and secures a significant increase in veterans' health care and, specifically, expands access to care and treatment of toxic exposure.
"This legislative package also delivers emergency disaster relief to help victims of hurricanes and wildfires throughout our country, and it improves our nation's preparedness for future public health emergencies.
"Additionally, I have worked closely with leaders throughout our community to bring federal funding to the areas where resources are needed the most and return taxpayers' investments to our region," added Brownley. "I am proud to deliver critical investments in our local energy, water, and sewage infrastructure systems, to expand public services including a senior center, regional food bank, and library, and to support the community projects that continue to help our community and its residents thrive."
The 14 community projects Brownley secured in the bill include:
$4,000,000 for the Bridge Replacement at Las Posas Road (U.S. 101) and Ventura Boulevard in Camarillo
$550,800 for the California State University Channel Islands for a cybersecurity degree program including equipment
$2,846,400 for the City of Oxnard for Water Pipeline Replacement
$2,000,000 for the City of Santa Paula for the Harvard Boulevard Water and Sewer Pipeline Replacement
$1,684,000 for the City of Simi Valley for the Sewer Line Replacement near Easy Street and Arroyo Simi
$2,000,000 for Food Share for facility construction
$1,853,625 for the Microgrid Installation for the Municipal Service Center in Thousand Oaks
$300,000 for a work-based learning cybersecurity program at Moorpark College
$750,000 for the new Moorpark City Library
$628,600 for faculty professional development at Oxnard College
$375,000 for the Port of Hueneme's Comprehensive Climate Action and Adaptation Plan
$1,000,000 for the City of Simi Valley Senior Center Patio Shelter
$640,000 for the Ventura County Family Justice Center Oxnard Satellite
$1,500,000 for the Robles Diversion Improvement Project along the Ventura River for Ventura County
"The government funding package and these community investments will create good-paying jobs, develop opportunities for working families and small businesses, and support our community's economic growth – a real win-win-win for our region as a whole."
Additional legislative provisions that Brownley also secured in the final omnibus bill include:
Passage of Brownley's CONTRACT Act, bipartisan legislation spearheaded by Rep. Brownley, Rep. Rodney Davis (R-IL), Senator James Inhofe (R-OK), Senator Jerry Moran (R-KS), and Senator Patty Murray (D-WA). The legislation will eliminate financial disincentives that make it hard for federal contract towers to recruit and hire trained, well-qualified, retired Federal Aviation Administration (FAA) controllers. Currently, FAA air traffic controllers are required by law to retire at 56 years of age, but under current law will lose a portion of their retirement benefits if they continue to work. This provision specifically eliminates this penalty for those who choose to work as controllers at federal contract towers, which will also enhance aviation safety at contract tower facilities, like Oxnard Airport.
Passage of Brownley's American Indian and Alaska Native Veterans Mental Health Act, which addresses the mental health needs of Native veterans and mandates that every VA medical facility have a minority veteran coordinator trained in the delivery of culturally competent mental health care for Native veterans.
The omnibus government funding package passed the House by a vote of 225-201-1. The bill will now go to President Biden's desk for his signature. The full text of the bill is available here. Summaries of the bill are available here.
###
Issues: 117th Congress