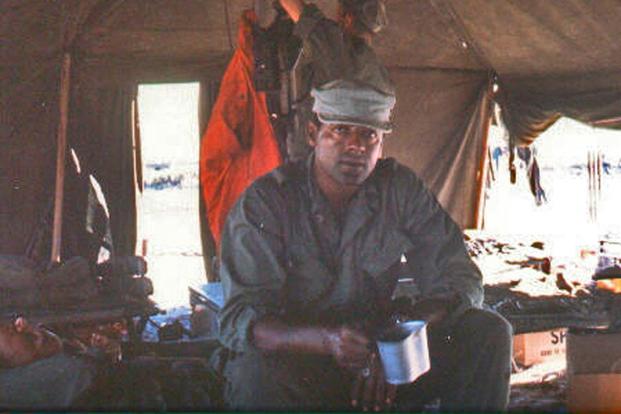 Washington, D.C. – Today, legislation authored by Congresswoman Julia Brownley (D-Westlake Village) was signed into law, bringing 28-year Marine veteran Sergeant Major (Ret.) John Canley of Oxnard one step closer to receiving the prestigious Medal of Honor.
During the early days of the Tet Offensive during the Vietnam War, then-Gunnery Sergeant Canley's commander was gravely wounded. Canley took control of his company, and over the ensuing days, saved the lives of many Marines and sailors and exhibited exceptional bravery and courage. For his extraordinary heroism, Canley received the Navy Cross, as well as two Bronze Stars and a Purple Heart. In 2014, one of Sergeant Major Canley's fellow servicemembers contacted Congresswoman Brownley's office to request that she recommend that Canley's medal be upgraded to the Medal of Honor – the highest military award given by the U.S. government.
Last month, after several years of review by the U.S. Marine Corps and the Department of Defense, Secretary of Defense Mattis sent Congresswoman Brownley a letter stating that he agreed that Canley's actions merit award of the Medal of Honor, but that Congress would need to pass legislation to waive the five-year time limit on giving the award. Congresswoman Brownley authored legislation to waive the time limit, and it was signed into law today. Sergeant Major Canley is in Washington, D.C., this week to attend the State of the Union as the Congresswoman's guest.
"I am very pleased that the President signed my bill into law, making Sergeant Major Canley eligible to receive the Medal of Honor," said Congresswoman Brownley. "He is a true American hero and a shining example of the kind of gallantry and humility that makes our Armed Forces the best military in the world. It is my great honor that he will be attending the State of the Union with me tomorrow – 50 years to the day of the start of the Tet Offensive, where his bravery and courage saved many lives. I strongly urge the President to heed Defense Secretary Mattis's recommendation that this award be bestowed to honor Sergeant Major Canley's dedication to our nation and his fellow man."
"This honor is for all of the Marines with whom I served," said Sergeant Major Canley. "They are an inspiration to me to this day. I also want to thank Congresswoman Brownley and her staff, especially Laura Sether, for their effort and work to make this happen."
More information about Sergeant Major Canley is available here.
Issues: 115th Congress, Veterans' Affairs