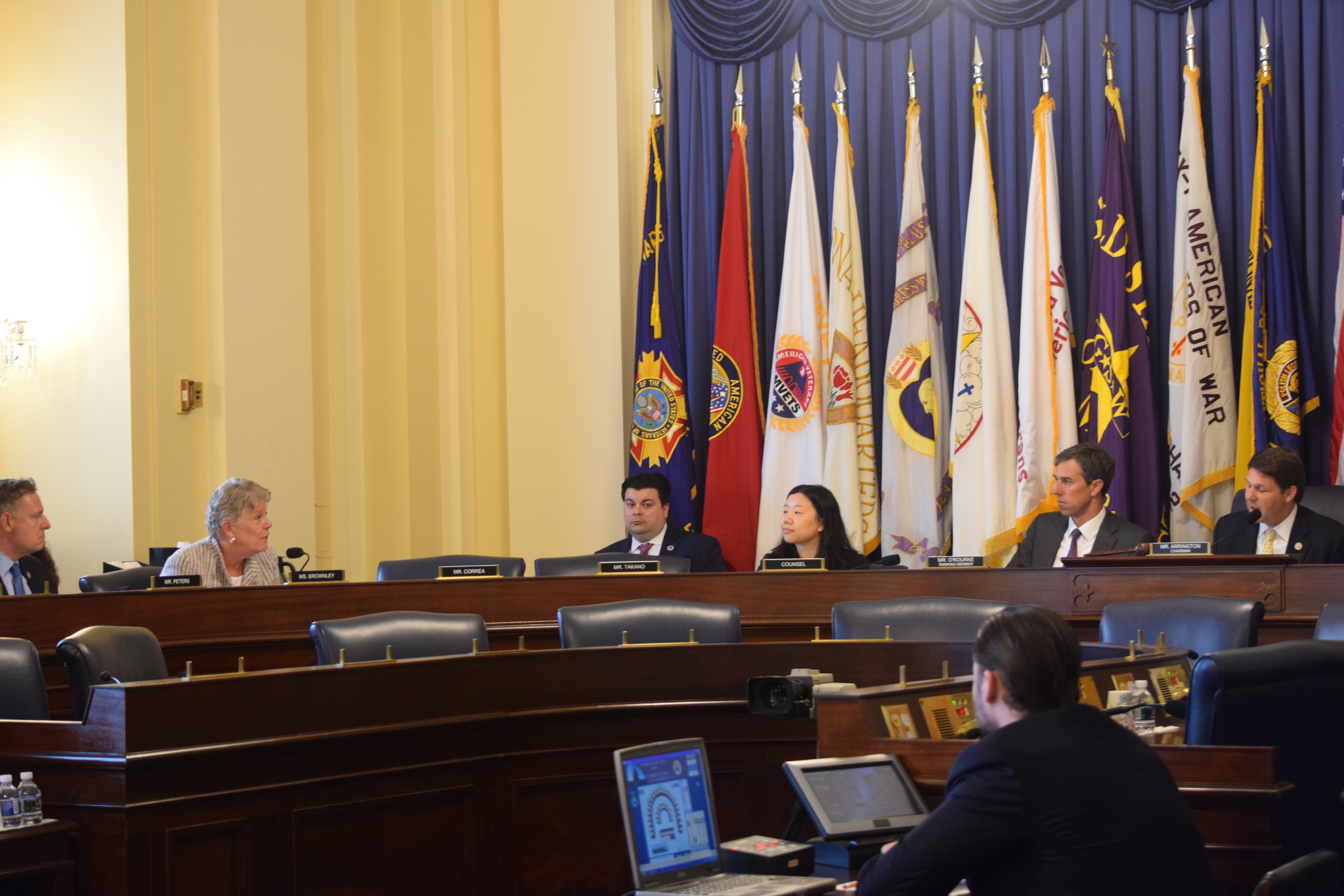 Washington, D.C. — Today, the House Committee on Veterans' Affairs Subcommittee on Economic Opportunity held a hearing on legislation to help veterans transition into civilian life, including the Reduce Unemployment for Veterans of All Ages Act, authored by Congresswoman Julia Brownley (D-CA). This bill would ensure that veterans with service-connected disabilities – regardless of age – can prepare for, find, and maintain meaningful careers. Brownley is co-chair of the House Democratic Caucus's Reinvesting in Our Returning Heroes Task Force, and this bill is part of the Task Force's veterans jobs agenda.

"Our returning heroes — especially those who come home with the wounds of war – made an enormous sacrifice in order to keep us safe," said Congresswoman Brownley. "We need to ensure our veterans, regardless of age, have access to the resources they need to succeed in the 21st century economy. The Vocational Rehabilitation and Employment Program provides critical job training, and my legislation would lift the arbitrary time limit on when veterans can receive assistance from this program. There was very productive discussion on the bill at the hearing, and I look forward to working with my colleagues to move this important legislation forward."

Currently, veterans with service-connected disabilities or other employment handicaps are able to receive career development services through the VA's Vocational Rehabilitation and Employment program up to 12 years after they separate from the service. Sixty percent of veterans who are unemployed are over the age of 45, and the arbitrary 12-year limit means older veterans with disabilities aren't able to receive the resources they may need for job market success. The Reduce Unemployment for Veterans of All Ages Act would lift the limit to ensure veterans have the flexibility to receive the support they have earned and deserve throughout their lifetime.

This bill is supported by the American Legion, Disabled American Veterans (DAV), Paralyzed Veterans of America (PVA), and Veterans of Foreign Wars (VFW).
Issues: 115th Congress, Veterans' Affairs