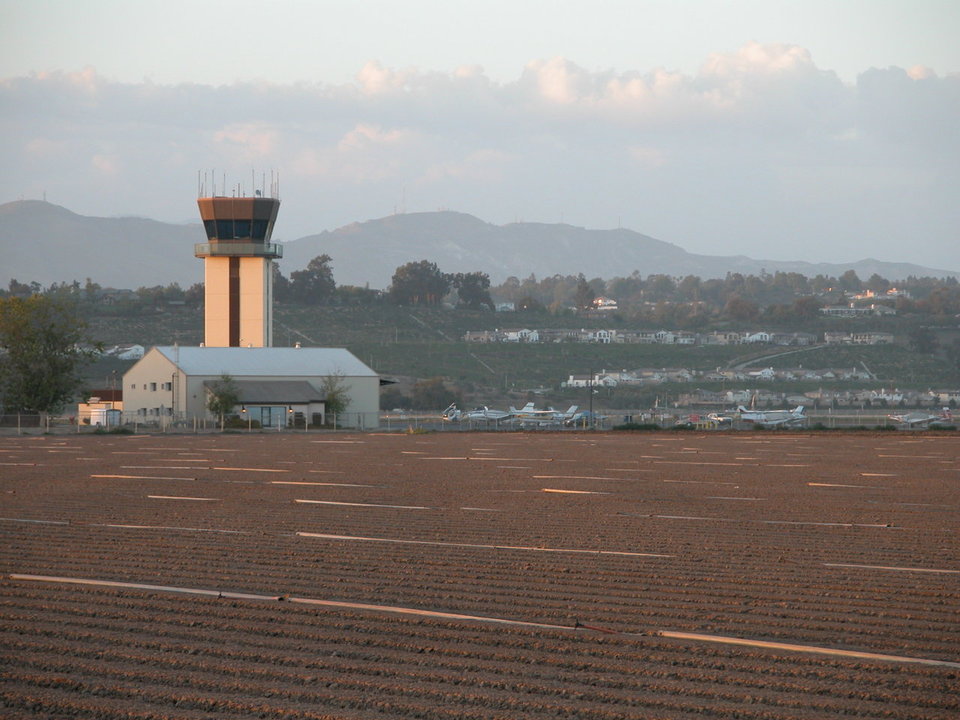 Washington, DC – Today, Congresswoman Julia Brownley (D-CA) and Congressman Rodney Davis (R-IL) introduced the Continuity for Operators with Necessary Training Required for ATC Contract Towers (CONTRACT) Act of 2021. This legislation would eliminate financial disincentives that make it hard for federal contract towers to recruit and hire trained, well-qualified, retired FAA controllers. Senators Jim Inhofe (R-OK), Jerry Moran (R-KS), and Patty Murray (D-WA) introduced companion legislation in the Senate.
"Ventura County airports play a key role in our region's economy. Keeping all of our air traffic control towers open and fully staffed is critical for safety and helps our airports serve businesses and aviation enthusiasts in our region," said Congresswoman Julia Brownley. "The CONTRACT Act will ensure that FAA air traffic controllers, who choose to continue to work after the mandatory FAA retirement age of 56, can help us meet staffing needs at contract towers without losing their hard-earned retirement benefits. I want to thank Congressman Davis for co-authoring this important bill, and I look forward to working with our Senate colleagues, including Senators Jim Inhofe, Jerry Moran, and Patty Murray, to move the bill through the legislative process."
"Small airports across the nation use contract towers to keep our airways safe, but are facing difficulties recruiting and retaining air traffic controllers," said Congressman Rodney Davis. "This legislation will address this problem by allowing retired controllers to receive their full Social Security annuity payment while working at contract towers. Ensuring contract towers are adequately staffed is critical to their ability to maintain safety and continue operations. Additionally, these rural and suburban airports are often integral parts of the local economy and any reduction in controller capacity could have a negative economic impact."
"Fully-staffed contract air traffic control towers are vital to maintaining the safety of our national airspace system—and former FAA controllers should be able to work in contract towers without facing a financial penalty," said Senator Jim Inhofe. "We should be growing our aviation workforce, not thwarting it. With the introduction of the CONTRACT Act, we have the opportunity to ensure these important facilities, including the six contract towers in my state of Oklahoma, are fully-staffed with the most qualified, trained individuals available."
"Regional economies across Kansas rely on the aviation industry and our state's eight contract towers, which play an important role in making certain air travel is safe," said Senator Jerry Moran. "This legislation removes an unnecessary hiring barrier and financial disincentive for air traffic controllers who have retired from the FAA, providing a simple and sensible solution to ensuring we have highly-skilled and experienced controllers working at federal contract towers and keeping skies safe across the country."
"Contract air traffic control towers are an essential part of ensuring safe air travel in Washington state and across our country," said Senator Patty Murray. "We need to make sure they are staffed with the most qualified individuals to help keep our skies safe, which is why I'm proud to join my colleagues in introducing this commonsense bill to remove unnecessary staffing barriers and help our air traffic control towers in Spokane and across Washington state attract the most experienced controllers."
"I would like to commend Representatives Julia Brownley (D-CA) and Rodney Davis (R-IL) for their leadership on aviation issues and for reintroducing the CONTRACT Act, a bipartisan plan that would address staffing challenges at airports that participate in the FAA's Contract Tower Program," said Brad Van Dam, Executive Director of the U.S. Contract Tower Association. "Their commonsense approach would provide incentives for experienced air traffic controllers who retire from federal service to continue providing their skills at contract towers, which enhance aviation safety at smaller airports around the country."
There are currently 257 air traffic control facilities participating in the FAA's Federal Contract Tower Program. Contract tower facilities typically have four or five employees, so the loss of a single controller may result in the reduction or restriction of air traffic control services. Reduced services at our nation's airports can have a damaging impact on local economies and businesses who rely on these airports.
Background
Contract towers play a central role in managing the safety and efficiency of our nation's complex airspace, supporting general aviation safety, the efficiency of large commercial airports, disaster relief and emergency medical operations, law enforcement and agriculture activities, and businesses throughout the United States. In addition, many contract tower airports are located near or adjacent to military bases and manage a substantial number of military-related and national security operations, directly supporting the readiness and training of military units.
This legislation would remove the disincentive for retired FAA air traffic controllers to work at federal contract towers. Under current law, FAA air traffic controllers must retire by age 56. Because this is earlier than the normal retirement age, controllers are included as a "special group" under the Federal Employees' Retirement System (FERS) and contribute an additional 0.5 percent of their annual salary into a special retirement annuity account. In return, they receive a FERS annuity payment during the mandatory retirement period between 56 and the social security minimum age of 62. The retired controller's special annuity payment is incrementally reduced if they earn more than the social security earnings limit of $17,640 (2019 tax year) annually. This annuity offset penalty results in many retired FAA controllers making the decision to not work as federal contract tower air traffic controllers.
The CONTRACT Act is strongly supported by impacted stakeholders. The U.S. Contract Tower Association (USCTA), the American Association of Airport Executives (AAAE), and the National Air Traffic Controllers Association (NATCA) sent a letter of support which can be viewed here.
Read the full text of the bill, here.
###