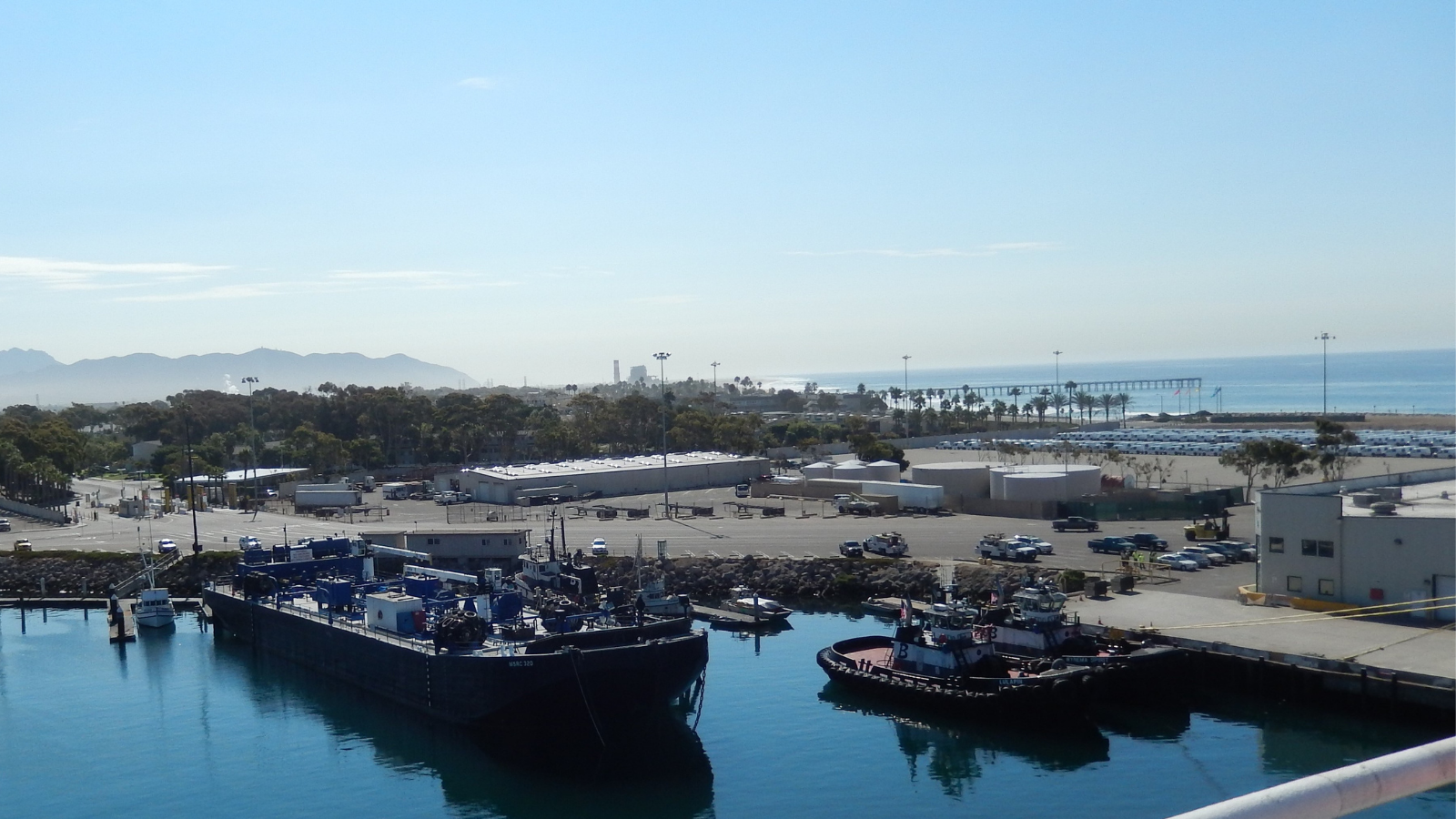 Washington, D.C. – Today, Congresswoman Julia Brownley (D-CA) announced the inclusion of nine community projects totaling more than $27 million in the Fiscal Year 2022 Consolidated Appropriations Act (H.R. 2471) that passed the House of Representatives by a 260-171-1 vote. The historic government funding package will help working families with the cost of living, create good-paying jobs, and make direct investments in community priorities throughout the country, such as infrastructure and maintenance projects to support commerce and reliable water delivery and support for public education curriculum and work-based learning in Ventura County.
"I am thrilled to announce that nine community projects I fought to fund were included in the final House-passed legislation," said Congresswoman Julia Brownley. "These projects directly address pressing issues in our community including enhancing water quality and delivery, expanding educational opportunities at our higher education institutions, mitigating flood risks to local homes and businesses, and bringing justice to sexual assault survivors by supporting law enforcement efforts to clear the backlog of DNA testing in Ventura County.
"The bill also funds dredging needs at Channel Islands Harbor and the Ventura Harbor, which is critical to keeping them open for industries that drive our local economy, including our fisheries and tourism industries. These same funds will also help to replenish local beaches and address coastal erosion, including at Naval Base Ventura County.
"These specific community projects will bolster our region's economic growth, generate good-paying jobs, and support the unique needs of our community. Over the last year, I worked closely with community stakeholders and local leaders to return federal tax dollars to Ventura County, ensuring critical funding for these important projects.
"As this legislation moves closer to the President's desk, I look forward to the swift delivery of these resources and the immediate impact on our community."
The FY2022 Energy and Water Development, and Related Agencies funding bill includes:
$15,016,000 for biannual maintenance dredging of the Channel Islands Harbor to meet the needs of the County, Naval Base Ventura County, and the City of Port Hueneme to protect down coast Federal and municipal infrastructure and operations, and keep key industries that rely on the harbor in business.
$5,516,000 for maintenance dredging of the Ventura Harbor. The dredging is required annually to ensure adequate navigational depths for Ventura Harbor safety, commerce and operations.
$200,000 to address flood risks to homes and businesses along the Santa Paula Creek.
The FY2022 Interior, Environment, and Related Agencies funding bill includes:
$2,840,000 for the City of San Buenaventura State Water Interconnection Project, which consists of a seven-mile pipeline that will enable the delivery of reliable water supply that will improve water quality, protect against natural disasters and other emergencies, and provide a resilient water supply for the region.
$1,500,000 for the City of Thousand Oaks Water Reuse Project to design and construct a treatment system and groundwater wellhead improvements to supply potable water to public facilities and other water customers in the city.
$500,000 for the City of Oxnard Water Transmission Line to address the potential for seismically-caused failure of the existing pipe that is the only transmission line of State Water Project water to the region.
The FY2022 Commerce, Justice, Science, and Related Agencies funding bill includes:
$950,000 to be used by the Ventura County Sheriff's Office, Forensic Services Bureau, Major Crimes Unit, and the Ventura County District Attorney's Office to expand its joint specialized unit that is dedicated to the investigation, laboratory analysis, and prosecution of backlogged violent and sexual assault cases that hold the promise of being solved through DNA technology.
The FY2022 Labor, Health and Human Services, Education, and Related Agencies funding bill includes:
$250,000 for the development of Indigenous Studies at California State University Channel Islands, including new curriculum covering indigenous history, culture, arts, language, and natural resources, hiring and training faculty, outreach to community partners and piloting courses.
$225,000 for the Moorpark College Work-Based Learning Project, which would support 150 students with worked-based learning opportunities and provide them with real-world insights into potential careers.
Background
Last year, Congresswoman Rosa DeLauro, Chairwoman of the House Committee on Appropriations, announced that the House Committee on Appropriations would be accepting Community Project Funding (CPF) requests from Members of Congress. This was in addition to the standard programmatic and language-based requests. Each Member was limited to no more than 10 Community Project Funding requests across all subcommittees for Fiscal Year 2022 and there was no guarantee that all requested projects would be funded. The FY2022 Community Project Funding process has a limited scope with combined earmarks capped at 1% of all discretionary spending.
For the full text of H.R. 2471, click here. For a section-by-section summary of the bill, click here.
###
Issues: 117th Congress, Jobs, Economy, and Small Business, Local Issues