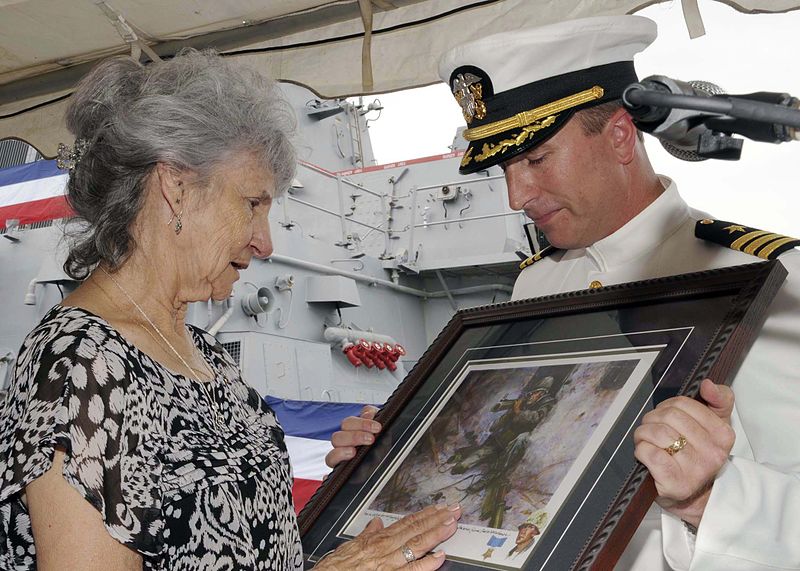 Washington, DC – Congresswoman Julia Brownley (D-CA) today spoke about her bill to support the survivors of Medal of Honor recipients during a House Veterans' Affairs Disability and Memorial Affairs Subcommittee hearing. Under current law, the special pension awarded to a Medal of Honor recipient does not go to the survivors of the honoree. Brownley's bill would rectify this injustice to take a small step to repay loved ones who have lost so much.
Brownley's legislation is inspired by a Gold Star Mother – Dolia Gonzalez – whose only son, Sergeant Alfredo "Freddy" Gonzalez, died in the Vietnam War and was posthumously awarded the Medal of Honor for his heroism. Sgt. Gonzalez was in the same company as one of Congresswoman Brownley's constituents, Sergeant Major John Canley, who is also a Medal of Honor recipient.
"Our country should do more to support surviving family members of servicemembers who have received the highest award for valor our nation can bestow," said Congresswoman Brownley. "Allowing the continuance of this special pension to the families of our most recognized heroes is a small token of gratitude from our country, but an extremely impactful one."
When the tight-knit group of Marines that served with Sgt. Gonzalez and Sgt. Major Canley came together to pay tribute to Canley this past fall, the Congresswoman had the honor to meet Ms. Gonzalez and learn her story. Now in her late 80s, she dropped out of school in the 7th grade to help her mother after her father's passing. She gave birth to her son when she was 16 and raised him as a single mother, working most of her life as a waitress and later at a grocery store in their hometown of Edinburg, Texas. She ensured Freddy graduated from high school, upon which he enlisted as a Marine — fulfilling his childhood dream of serving his nation. He lost his life in 1968 during his second tour in Vietnam — a tour he insisted on taking — fighting for his men and his nation. Ms. Gonzalez was at her job at the restaurant when she received the tragic news of his passing. Over the years since, the Marines that served with Sgt. Gonzalez remain close with her, helping her with travel and other financial needs, as she has struggled to make ends meet while working long shifts on her feet.
Upon learning this story, Congresswoman Brownley was moved to introduce a bill to ensure that going forward, no other Medal of Honor survivor would have to face the struggles Ms. Gonzalez did. Brownley's bill authorizes that the special pension given to Medal of Honor recipients would go to the person designated on the DD Form 93 if the Medal is awarded posthumously.
"Although her only child had given his life for our nation in battle and Ms. Gonzalez has worked incredibly hard to support herself, she still struggles to make ends meet," said Congresswoman Brownley. "While this bill won't fix the past for Ms. Gonzalez, it could help make the difference for other Gold Star families who make such a great sacrifice for our nation. This is the least our nation can do for those who have shouldered so much."
Issues: 116th Congress, Veterans' Affairs