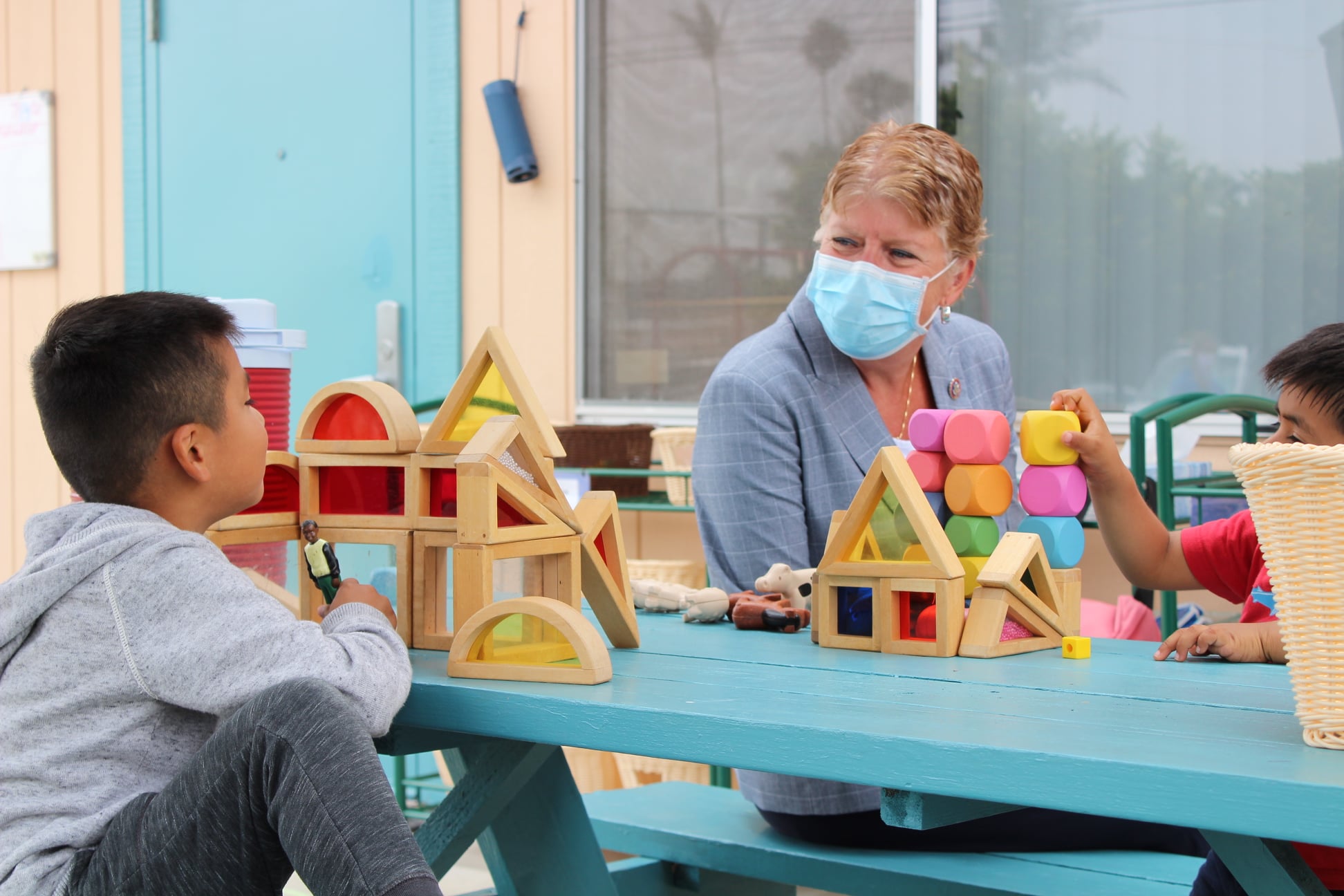 Washington, DC – Today, Congresswoman Julia Brownley (D-CA) and Congresswoman Erin Houchin (R-IN) announced the introduction of a resolution recognizing October as National Learning Disabilities Awareness Month.
According to a report published by the National Center for Learning Disabilities, one in five children in the U.S. have a learning disability. Only one in 16 public school students have individualized learning accommodations for their learning disabilities, while millions of children with learning issues are not properly identified. These staggering statistics often lead to children not only facing challenges in school but also lifelong struggles that can lead to unemployment and trouble with the law. This resolution is helping to bring awareness to the learning disabilities that impact millions of children and adults and reaffirm support through advocacy and education for all individuals affected by learning disabilities across the United States.
"I began my career in public service to ensure that individuals with learning disabilities, like my daughter who has dyslexia, have the resources and positive learning environments they need to live up to their fullest potential," said Congresswoman Brownley. "In recognizing October as National Learning Disabilities Awareness Month, we are bringing much needed awareness to the challenges people with learning disabilities face and, more importantly, reaffirming the support they need to thrive. I am committed to continuing to work with my colleagues on both sides of the aisle to raise awareness and help all those with learning disabilities to succeed."
"As a parent to a child with dyslexia, I have experienced this issue first-hand and have been contending on behalf of students with learning disabilities to ensure none of them fall through the cracks. I'm proud to continue this important work in Congress by recognizing the significance of National Learning Disabilities Awareness Month alongside dyslexia champion Congresswoman Julia Brownley. This resolution affirms what advocates have been saying for years – we should be screening students for specific learning disabilities as early as possible and should be relying on research on the Science of Reading to inform effective instructional methods to teach reading. It's why I led universal screening legislation in Indiana and why I will continue to support students with disabilities every day as a Member of Congress," said Congresswoman Houchin.
"We express our deep gratitude to Representative Brownley and Representative Houchin for their commitment in introducing a resolution acknowledging October as Learning Disabilities Awareness Month," says Dr. Jacqueline Rodriguez, CEO of the National Center for Learning Disabilities. "Every October, we celebrate and honor the millions of individuals with learning disabilities throughout the nation who actively engage and contribute to our education system and society. We stand alongside Representatives Brownley and Houchin in recognizing and championing the identities of all individuals with learning disabilities."
The resolution is endorsed by the National Center for Learning Disabilities, a leading non-profit organization focused on building community, sharing resources, and shaping policy to help individuals with learning and attention issues. 
The full text of the bill can be found here.
###
Issues: 118th Congress, Education