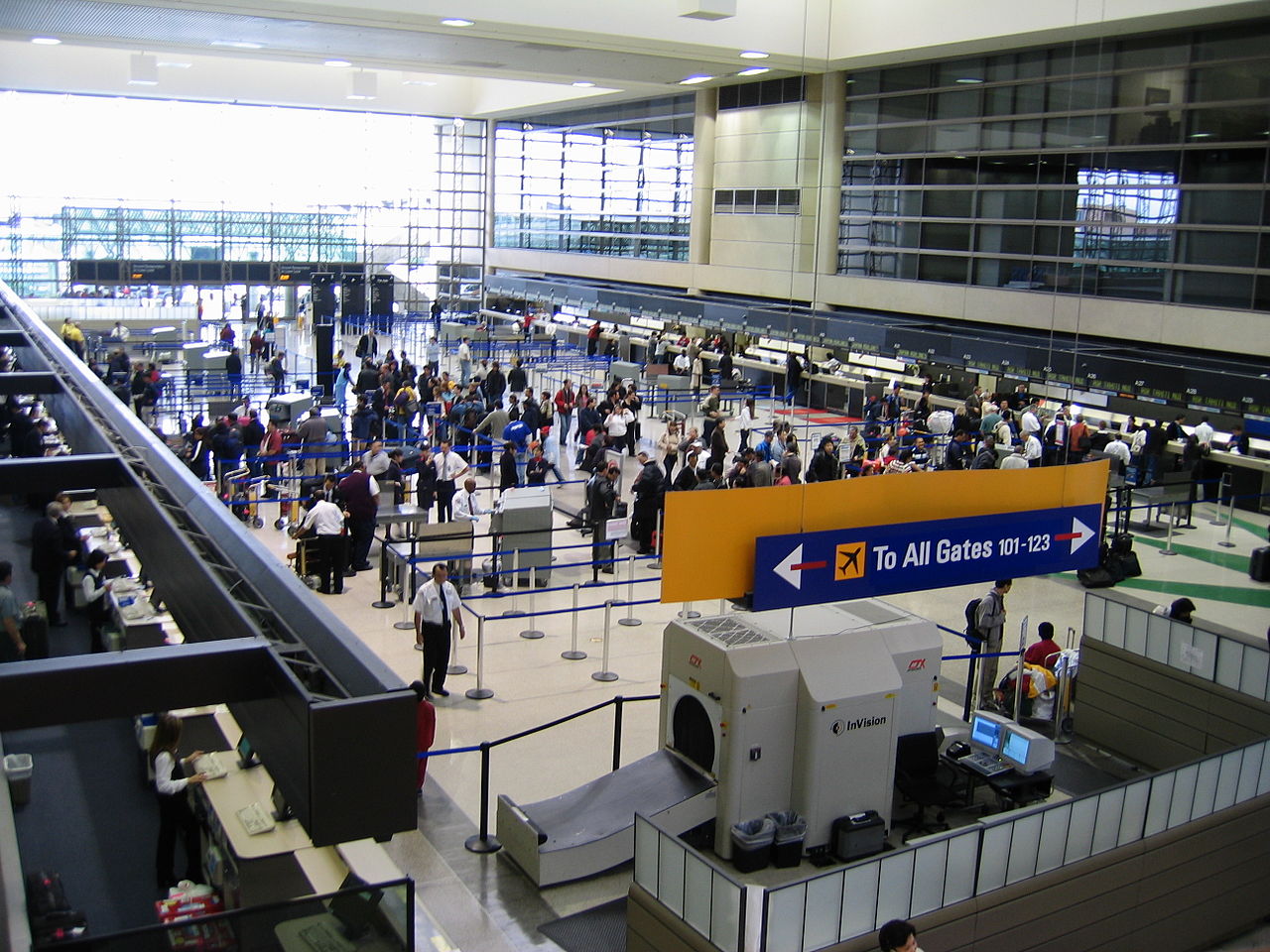 Washington, DC — Today, Congresswoman Julia Brownley (D-CA) introduced the Honoring Our Fallen TSA Officers Act, legislation that would ensure that Transportation Security Administration (TSA) employees killed in the line of duty receive the same death benefits that other federal law enforcement officers already receive. Brownley first introduced this bill in the 113th Congress in response to the tragic shooting death of TSA Officer Gerardo I. Hernandez at Los Angeles International Airport (LAX) on Friday, November 1, 2013.
"Our Transportation Security Officers, like Officer Hernandez, put their lives on the line in order to protect Americans and the traveling public from threats against our aviation, railway, port, and transportation systems," said Congresswoman Brownley. "It is our duty to ensure that fallen TSA officers and their families are provided with the same benefits made available to the families of other federal law enforcement officers tragically killed in the line of duty, such as firefighters and police officers. It is simply the right thing to do."
"The Air Marshal Association is proud to offer our support to the Honor Our Fallen TSA Heroes Act," said John Casaretti, President of the Air Marshal Association. "No family of a Federal Air Marshal or other Transportation Security Administration employee killed in the line of duty should ever suffer the loss of a family member without the compensation that every other Agency grants survivors."
"AFGE strongly supports this legislation and thanks Congresswoman Brownley for continuing the fight on behalf of our TSA workers and their families," said J. David Cox Sr., American Federation of Government Employees National President. "Today, TSA employees who are killed while on the job – including Transportation Security Officers, air marshals, and security inspectors – are denied federal benefits provided to the families of other fallen public safety workers, including police officers and firefighters. In 2013, TSA lost one of its own when Officer Gerardo Hernandez was killed in a shooting rampage at Los Angeles International Airport. Officer Hernandez was just 39 years old and left behind a wife and two children, yet it took an act of Congress for his family to receive the death benefits automatically afforded to all other public safety officers. TSA officers literally put their lives on the line every day to protect the flying public. They and their families deserve to know that they will be cared for if the worst should happen. We look forward to working with the 116th Congress to get this common-sense legislation finally passed into law."
TSA is comprised of nearly 50,000 security officers, inspectors, air marshals, and managers who protect the nation's transportation systems by screening for explosives at checkpoints in airports, inspecting rail cars, patrolling subways with law enforcement partners, and working to make all modes of transportation safe. Current law does not provide TSA officers with death benefits like those offered to firefighters, police officers, FBI agents, or state troopers. Brownley helped push for legislation that was signed into law in 2015 to provide public safety officer benefits to the Hernandez family, and this bill would correct this inequity for all officers going forward.
The Honoring Our Fallen TSA Officers Act is co-sponsored by Reps. Pete Aguilar (D-CA), Joyce Beatty (D-OH), Don Beyer (D-VA), Earl Blumenauer (D-OR), Tony Cárdenas (D-CA), Yvette Clarke (D-NY), Peter DeFazio (D-OR), Anna Eshoo (D-CA), Vicente Gonzalez (D-TX), Raul Grijalva (D-AZ), Alcee Hastings (D-FL), Marcy Kaptur (D-OH), Ro Khanna (D-CA), Gwen Moore (D-WI), Seth Moulton (D-MA), Grace Napolitano (D-CA), Eleanor Holmes Norton (D-DC), Chellie Pingree (D-ME), Lucille Roybal-Allard (D-CA), Bobby Rush (D-IL), Jan Schakowsky (D-IL), Darren Soto (D-FL), Filemon Vela (D-TX), Debbie Wasserman Schultz (D-FL).