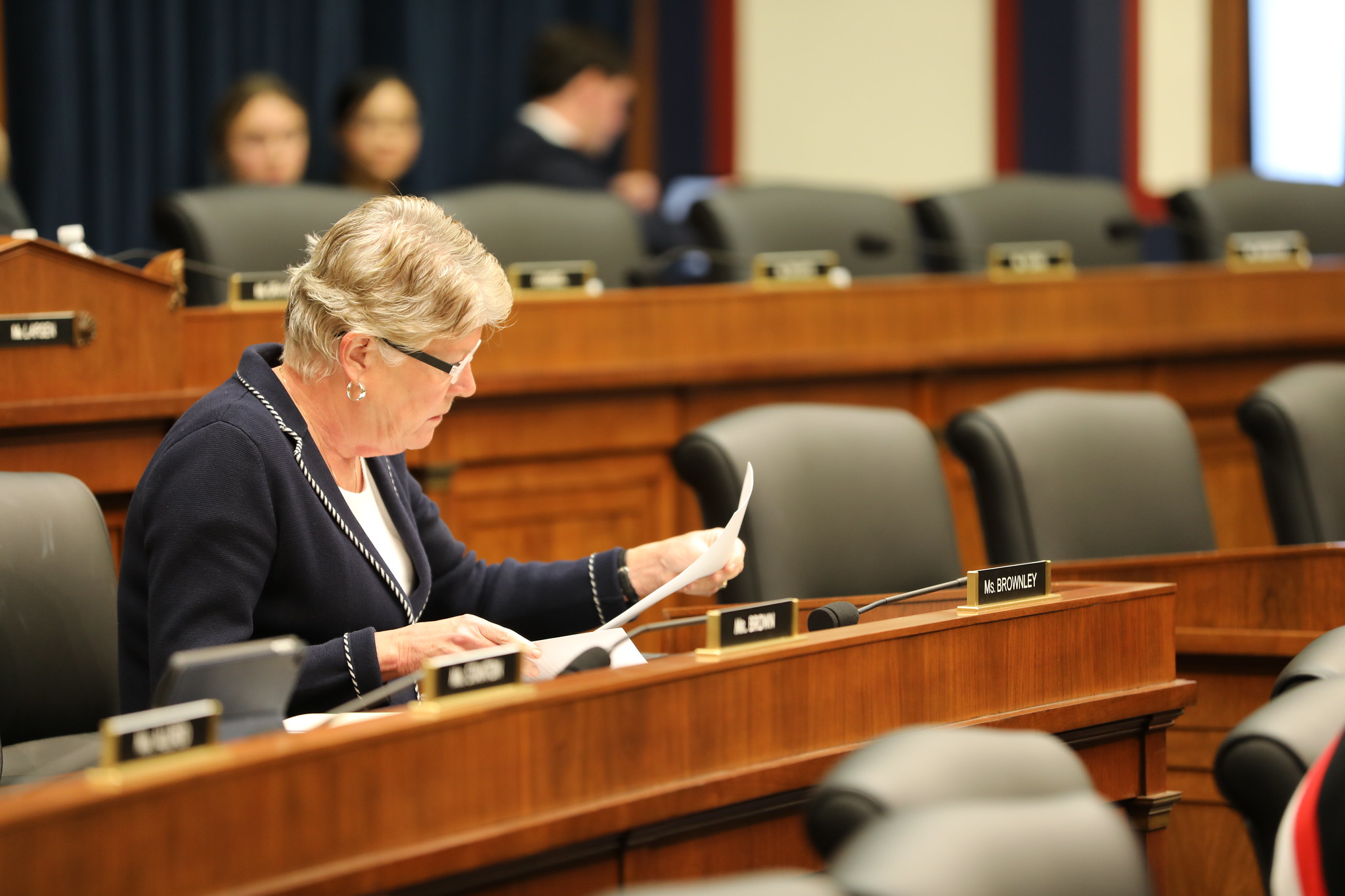 Washington, DC – Today, Congresswoman Julia Brownley (D-CA) announced the introduction of the Gun Suicide Prevention Act, legislation that would require firearm manufacturers and retailers to include warning labels that provide the number of the National Suicide Prevention Lifeline.
"The epidemic of gun violence continues to plague communities throughout our country and forever changes the lives of families who have lost someone to gun death. However, the debate surrounding gun safety overlooks the role that guns often play in suicide," said Congresswoman Julia Brownley. "In fact, two-thirds of gun deaths in the United States are from suicide.
"Sadly, it is estimated that more than 20 veterans die by suicide every day, and nearly 70% percent of veteran suicide deaths are from a gun. As a member of the House Veterans' Affairs Committee, I work very hard to better the lives of our nation's veterans, and suicide prevention is one of my highest priorities.
"That is why I have introduced the Gun Suicide Prevention Act, which aims to combat the alarming suicide rate in our country," continued Brownley. "By labeling every firearm with the National Suicide Prevention Lifeline, we can help provide a human connection when someone is in crisis, which we know is a critical tool to preventing suicide."
Background on the Gun Suicide Prevention Act
According to a study in the Journal of the American Medical Association, there is a direct correlation between a county's suicide rate and the number of stores that sell firearms there, for all but the most rural counties. All of this data points to a clear issue that we must confront.
Veterans are particularly at risk of dying when attempting suicide, largely because they are far more likely than their civilian counterparts to use a gun in a suicide attempt. In fact, according to the U.S. Department of Veterans Affairs, 71% of veteran suicide deaths are the result of a firearm. Women veterans are especially at risk, as the suicide rate of women veterans is nearly twice the suicide rate of non-veteran women.
Suicide ideation can be a fleeting impulse, one that can be alleviated by making a connection with another person when an individual is in crisis. The National Suicide Prevention Lifeline can provide that connection for people and be reminded of the number in a moment of crisis can be all it takes to save a life.
Under this legislation, the new, required warning label will read: "WARNING: IF YOU OR SOMEONE YOU KNOW IS CONTEMPLATING SUICIDE, PLEASE CALL THE NATIONAL SUICIDE PREVENTION LIFELINE AT" followed by the toll-free number, currently 988.
Original cosponsors of the legislation include Rep. Grace Napolitano (CA-31), Rep. Raúl Grijalva (AZ-7), Rep. Seth Moulton (MA-6), and Rep. Rashida Tlaib (MI-12). 
Read the text of the bill, here.
###
Issues: 118th Congress, Gun Safety