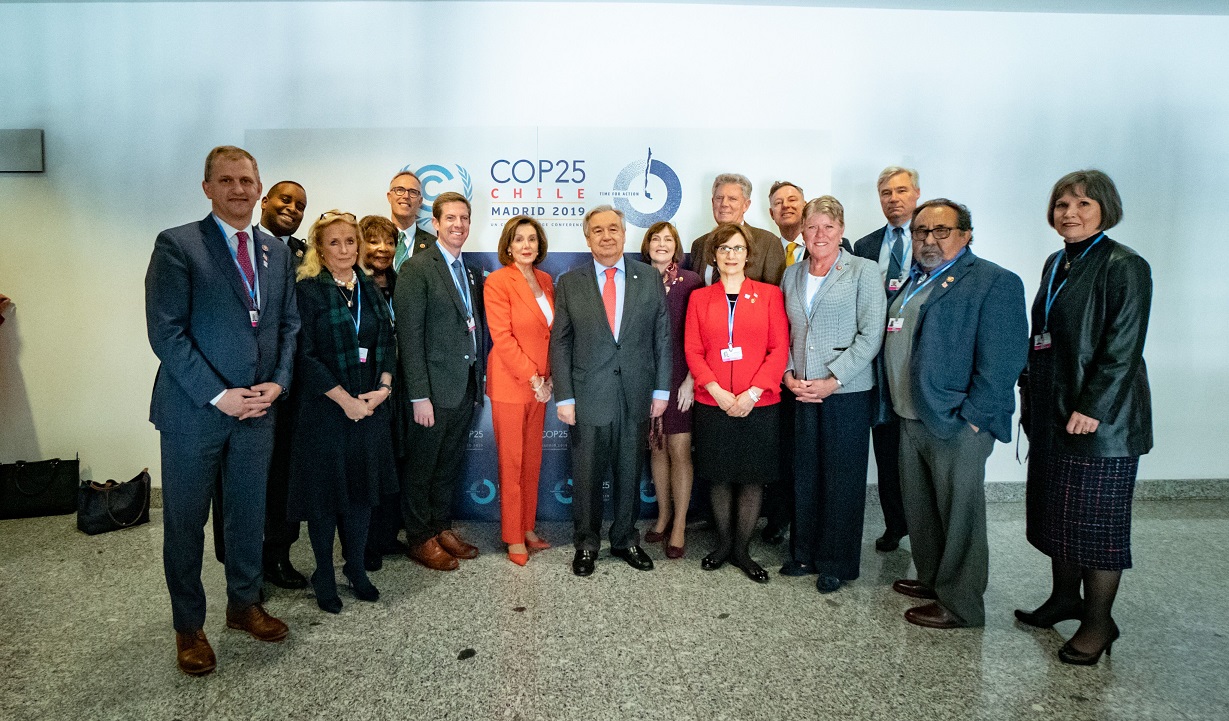 Washington, D.C. – Congresswoman Brownley (D-Westlake Village) joined a bicameral Congressional delegation visit to Madrid, Spain for the 2019 United Nations Framework Convention on Climate Change, known as COP25.
"It is imperative that we work with our global partners to tackle the climate crisis and ensure we are all working on climate solutions to stop pollution, protect public health, and build a global, clean energy economy," said Congresswoman Brownley. "I was honored to attend COP25 and to show the world that the American people care deeply about addressing the climate crisis, despite President Trump's irresponsible and damaging decision to withdraw from the Paris Climate Agreement. I want to express my gratitude to the Spanish government for hosting this critical meeting, continuing this conversation on the international stage, and treating this crisis with the scale and urgency it deserves. I look forward to continuing to work together with my congressional colleagues and our global partners to combat the existential threat of our time."
The Members of the Congressional Delegation were:
Speaker Nancy Pelosi (D-CA)
Senator Sheldon Whitehouse (D-RI)
Chairman Frank Pallone (D-NJ), Committee on Energy and Commerce
Chairwoman Eddie Bernice Johnson (D-TX), Committee on Science, Space, Technology
Chairman Raúl Grijalva (D-AZ), Committee on Natural Resources
Chairwoman Kathy Castor (D-FL), Select Committee on the Climate Crisis
Congresswoman Betty McCollum (D-MN)
Congresswoman Suzanne Bonamici (D-OR)
Congressman Jared Huffman (D-CA)
Congressman Scott Peters (D-CA)
Congresswoman Debbie Dingell (D-MI)
Congressman Mike Levin (D-CA)
Congressman Sean Casten (D-IL)
Congressman Joe Neguse (D-CO)
View photos here.
Issues: 116th Congress, Energy and Environment, Environment, Environmental Protection