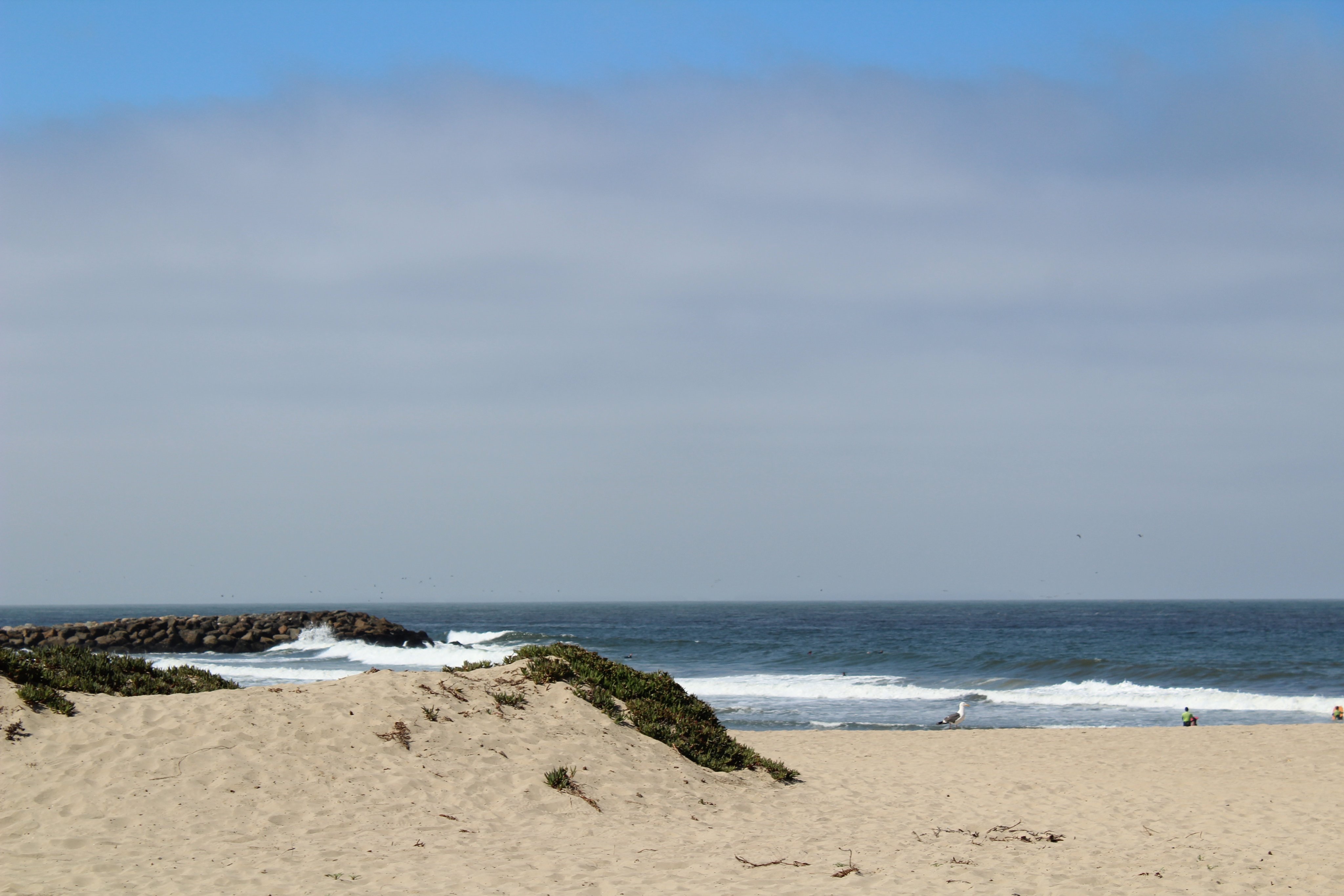 On Monday, June 6th , at Harbor Cove Beach in the Ventura Harbor, Congresswoman Julia Brownley (D-CA) presented a check to Chris Stephens, Chair of the Ventura Port District Board of Commissioners and to Ventura Port District and Harbormaster John Higgins. The check for $5,500,000,00 was signed by President Joe Biden on March 15th, 2022 and will be for maintenance dredging of the Ventura Harbor. This funding will help meet the dredging needs and navigation depths of the Ventura Harbor which is instrumental in keeping the harbor safe and open for industries which include the fishing industry, tourism and recreation and the supply chain for local businesses. Ventura Harbor is the leading harbor for the squid market due in large part to the infrastructure and commercial fishing fleets in Ventura Harbor as well as home to a thriving visitor economy with hotels, restaurants, retail shops with coastal access on both on and off the harbor.
Presen were Congresswoman Julia Brownley (CA-26),,Chris Stephens, Ventura Port District, Chair of the Board of Port Commissioners, Mike Blumenberg, Ventura Port District, Vice Chair of the Board of Port Commissioners, John Higgins, Ventura Port District, Harbormaster,
Todd Mitchell, Ventura Port District, Sr. Business Operations Manager and others.
On March 9, 2022, Brownley announced the inclusion of nine community projects totaling $27 million in the Fiscal Year 2022 Consolidated Appropriations Act (H.R. 2471) that passed the House of Representatives by a 260-171-1 vote. The historic government funding package will help working families with the cost of living, create good-paying jobs, and make direct investments in community priorities throughout the country, such as dredging are harbors to protect downcoast federal and municipal infrastructure and operations and keep key industries that rely on the harbor in business.
This story originally appeared in the Ventura Breeze on June 15, 2022.