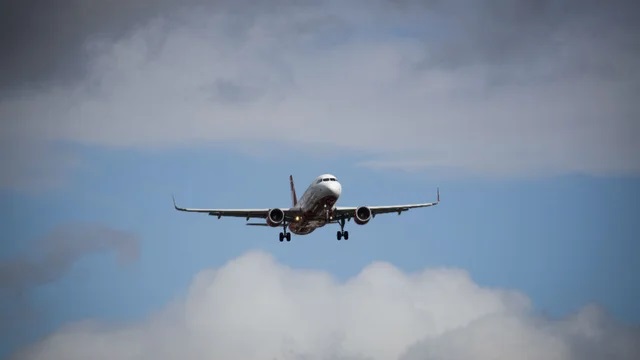 Washington, DC – Today, Congresswoman Julia Brownley (D-CA) and Congressman Brad Schneider (D-IL) introduced the Sustainable Aviation Fuel Act, legislation to incentivize the production of sustainable aviation fuel (SAF) and support the aviation industry in reducing carbon emissions.
"In order to face the existential threat to the future of our planet head on, we need to be creative, be innovative, and act quickly to mitigate the devastating impacts of the climate crisis," said Congresswoman Julia Brownley. "Sustainable aviation fuel remains an important avenue for combating climate change since it is a key component to decarbonizing the aviation industry. However, we need to scale up its production and distribution if we are to achieve our climate goals. That is why I am so pleased to join Congressman Schneider in, once again, introducing the Sustainable Aviation Fuel Act, which will help meet the evolving needs of the aviation industry and keep up with the demands of the rapidly intensifying climate crisis."
"Air travel has changed the world and will be a growing part of our future. It is imperative for America to confront the existential challenge of climate change by making air travel cleaner. Sustainable aviation fuel can halve carbon emissions while also enabling more travel and commerce, a win-win for Americans today and our future generations. We made incredible progress advancing SAF with the passage of the Inflation Reduction Act, and I'm proud to continue that work with my friend Congresswoman Brownley today as we introduce the Sustainable Aviation Fuel Act. Implementing sustainable aviation fuels is the single most important step the aviation industry can take to combat climate change, and I'm excited to support the clean jobs that come with it," said Congressman Brad Schneider.
Background
The aviation sector accounts for 9 percent of greenhouse gas emissions by the U.S. transportation sector. While decarbonization of surface transportation modes is focused heavily on electrification and fuel cell technology, the development of such technology in the aviation industry is not currently practical, and the aviation industry will continue to rely on liquid fuels for some time.
SAF is a drop-in fuel, which is an interchangeable substitute for fossil jet fuel up to a certain blending percentage. It therefore functions the same as fossil jet fuel while also meeting certain sustainability criteria. SAF is beginning to be produced both in the U.S. and internationally but not at a scale fast enough to achieve long-term climate goals. SAF can go a long way to reducing greenhouse gas emissions, but it needs a focused federal response to make it a reality. While we made some progress by enacting a new tax credit for SAF in the Inflation Reduction Act, more action is needed to ensure a safe and reliable supply of SAF to meet the needs of industry. 
The Sustainable Aviation Fuel Act would extend the IRA's clean fuel production credit for sustainable aviation fuel through 2032, as well as create a new Investment Tax Credit to help finance new SAF facilities and infrastructure. It would authorize $1 billion in federal funding for U.S. projects that produce, transport, blend, or store SAF. It would authorize $175 million in research funding to push the limits of existing SAF technology to try to lower SAF carbon emissions even more. Finally, it would require the EPA to establish an aviation-only Low Carbon Fuel Standard (LCFS) similar to California's successful transportation-wide LCFS.
The text of the bill can be found here.
###
Issues: 118th Congress, Energy and Environment, Transportation and Infrastructure