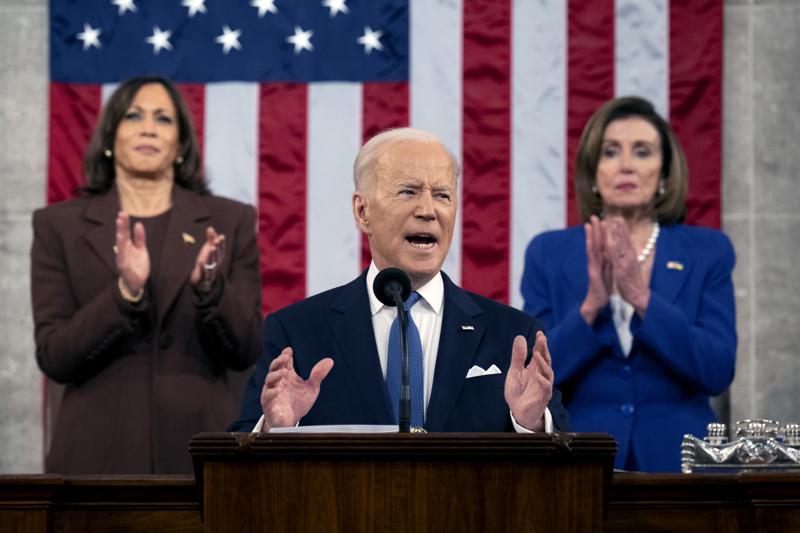 Washington, D.C. – Congresswoman Julia Brownley (D-CA) issued the following statement in response to President Joseph R. Biden Jr.'s first State of the Union address.
"This evening, we reflect on President Biden's first year in office and his administration's work to deliver for the American people. We also heard directly from the President on his vision for a stronger America with a growing middle class. Together, we must continue building a better America and a brighter future for the American people.
"President Biden delivered on his promise to help Americans recover from the devastating impacts of the pandemic, rebuild our economy, and combat inflation. In his first year in office, President Biden signed into law the Infrastructure Jobs and Investment Act, 'the most sweeping investment to rebuild America in history,' while creating good-paying jobs, helping build back our economy, and uplifting America's working families.
"President Biden spoke to America's innovative and competitive spirit, and it is that American ingenuity so ingrained in who we are as a country that has propelled us forward.
"President Biden also laid out an agenda that prioritizes the American people – fighting inflation and lowering the deficit and lowering everyday costs for Americans. We must move forward to build a better economy that works for all Americans.
"America is strong because of its people. The courage, strength, and resilience of our people are what make America the shining beacon of democracy around the world.
"President Biden also reaffirmed his support for the brave people of Ukraine, fighting every day against an aggressive and premeditated attack by Vladimir Putin. President Biden continues to work to use diplomatic and economic tool available to end Putin's attack on Ukraine. I applaud President Biden for his leadership and steadfast support of the Ukraine people through this challenging time.
"As democracy is tested around the world, we will meet this moment and meet the challenges of our times together – as one nation. America is strong in its resolve because the American people are strong in ours."
###
Issues: 117th Congress