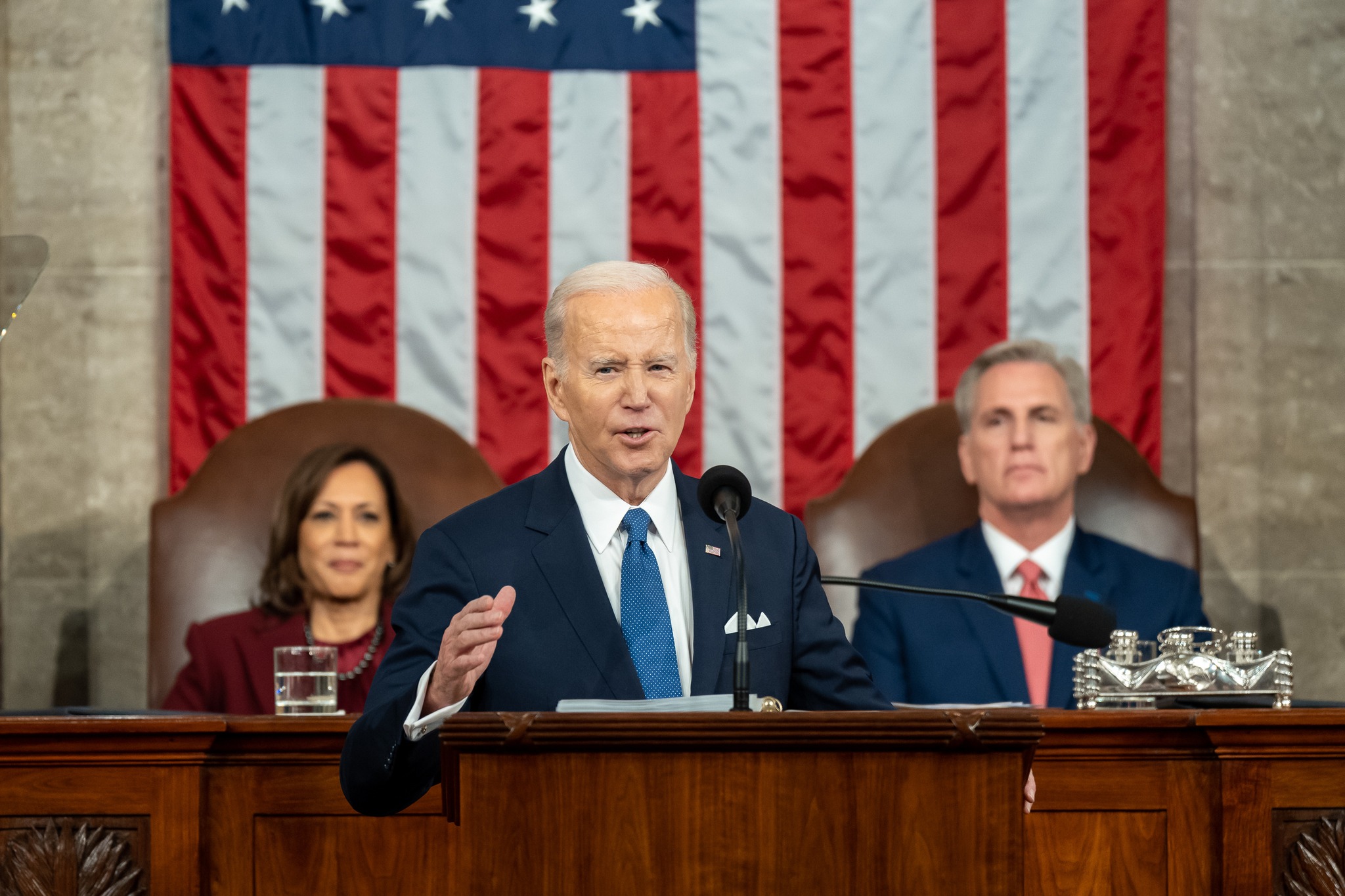 Washington, DC – This evening, Congresswoman Julia Brownley (D-CA) issued the following statement in response to President Joe Biden's State of the Union address.
"Tonight, we heard directly from President Biden on his historic term in office and his administration's work to deliver substantial investments for the American people. We heard from the President on his agenda to uplift America's working families, make our communities safer, and make the limitless opportunities that our country has to offer accessible to all.
"The President's agenda, along with Congressional Democrats, is already delivering the lowest unemployment rate in 50 years, a record decrease in the deficit, and the creation of millions of good-paying American jobs. Not only have we made significant progress rebuilding the economy, but we also rebuilt American pride by igniting once again the spirit of American manufacturing. We must continue to build upon this success.
"President Biden called upon Congress to strengthen the middle class, fix our crumbling infrastructure, safeguard Social Security and Medicare benefits, enact gun violence prevention legislation, protect reproductive freedom, uphold our promise to our nation's veterans, and create a fair economy that works for all Americans. As Members of Congress, we have a responsibility to meet the demands of these times and to work tirelessly for the American people and their interests.
"In his address, President Biden highlighted the possibilities of our great nation when we work together and when we stand united. And, it is the resilience of the American people that continues to make America so great. The strength of our nation was shown by the faces of courage and compassion that graced our chamber today. Teachers, public servants, veterans, survivors of gun violence, and American heroes were witness to the President laying out his vision for our country, but more importantly they are shining examples of who we are working for, and how much work we still have to do.
"Our democracy is strong, but the work to protect it is never done. House Democrats are committed to working with President Biden to better our nation and continually strive toward 'a more perfect Union.'"
###
Issues: 118th Congress