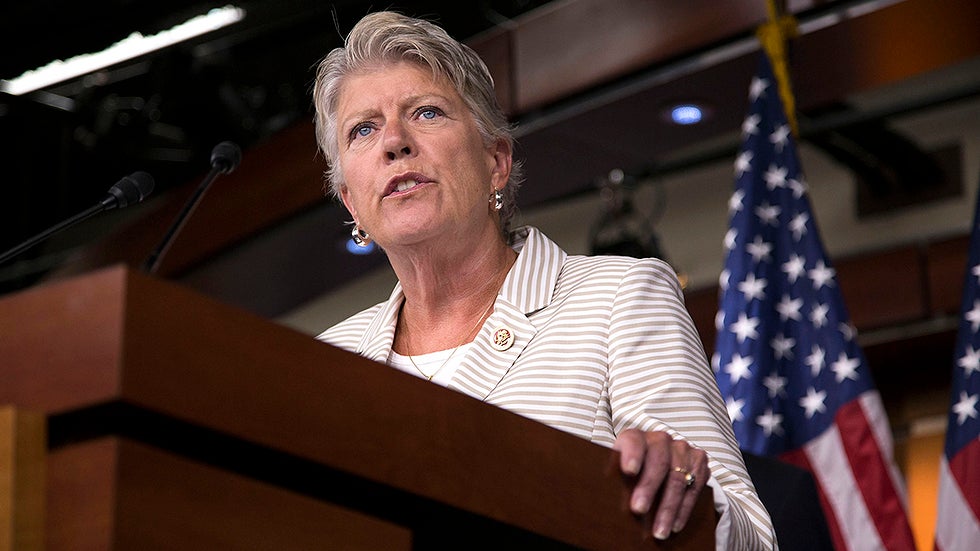 Washington, DC – Today, Congresswoman Julia Brownley (D-Calif.) released the following statement upon House passage of President Biden's Bipartisan Budget Agreement, H.R. 3746, the Fiscal Responsibility Act:
"For weeks, House Republicans have been holding the American economy and the American people hostage through their manufactured debt ceiling crisis.
"While Speaker McCarthy scrambled to please the zealots of his party at the expense of working families, House Democrats and President Biden were working diligently to protect the services and programs that so many Americans depend upon to make ends meet.
"The resulting budgetary compromise is by no means perfect. But, as we all know, compromise is a central tenet to any functioning democracy.
"Ultimately, President Biden's Bipartisan Budget Agreement will safeguard Social Security and Medicare, protect historic investments in our nation's infrastructure and American manufacturing and innovation, and advance our climate action and clean energy goals, while rejecting extreme Republican proposals to undermine critical domestic interests and job creation.
"Passage of this bill guarantees that we not only meet America's financial obligations, but that we also meet our obligations to the American people. We have a responsibility to not thrust our economy into a crippling recession, to not plunge millions of Americans into unemployment and poverty, and to not deprive children and our most vulnerable populations of vital services and resources.
"Above all else, this agreement will prevent a devastating default and affirm the full faith and credit of the United States on the global stage.
"Congress must get our fiscal house in order, and I remain committed to a budget that reduces our deficit by making tough but balanced choices – and a budget that is reflective of our American values."
The Bipartisan Budget agreement passed following weeks of negotiations between President Biden and Speaker McCarthy over an impending devastating default on America's debt. As House Republicans stubbornly refused to present a clean debt ceiling raise to protect the economy from catastrophic default, the Biden administration worked to negotiate a deal that would suspend the debt ceiling, while also preventing massive cuts to essential federal programs and services, including Social Security and Medicare.
The bill passed the House by a vote of 314-117. The bill is now headed to the Senate for a vote to prevent our nation from defaulting.
###
Issues: 118th Congress, Budget