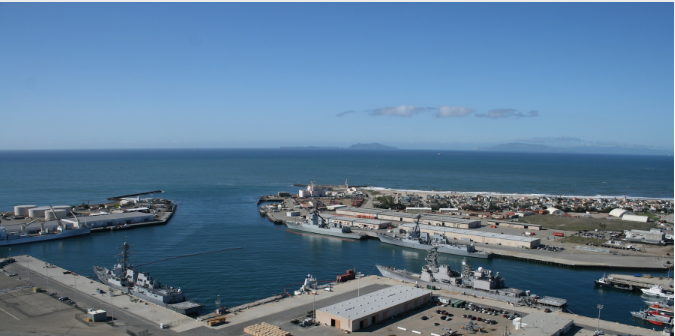 Washington, DC – Today, Congresswoman Julia Brownley (D-CA) released the following statement on House passage of the National Defense Authorization Act for Fiscal Year 2023, which includes several key legislative provisions she authored that support Naval Base Ventura County, ensure continued funding for critical firefighting response aircraft, support procurement of zero emission vehicle purchases for the U.S. Department of Defense (DOD), and support our nation's veterans services and benefits, while also investing in future capabilities that make the United States safer and stronger.
"As the elected representative of Naval Base Ventura County, advancing our nation's security and providing our service members with the support they need is one of my top priorities. I am pleased that the final conference agreement will provide a 4.6% base pay increase for service members, add funds to the Basic Allowance for Housing, improve the Basic Needs Allowance, expand access to child care, and increase support for commissaries. Those who serve in our military should not have to struggle to put food on the table or afford basic necessities, so we must ensure pay and benefits keep up with inflation.
"I am committed to continuing to work with the Biden Administration to continue to support Naval Base Ventura County and our military, both at home and around the world, so they have the resources they need to carry out their missions in defense of our country.
"I am also pleased the conference agreement includes several provisions I authored, including authorizing $20 million for procurement of the new Improved Modular Airborne Fire Fighting System (iMAFFS), which is essential for the 146th Airlift Wing's efforts to fight wildfires in California and throughout the country.
"The conference agreement includes my legislation to require the Advisory Committee on Women Veterans to report annually on the needs of women veterans, which will help Congress, the U.S. Department of Veterans Affairs, and other stakeholders better understand the changing and diverse needs of our nation's women veteran population.
"Additionally, the final legislation includes my resolution that acknowledges the wrongful DOD policy that led to many service members being involuntarily separated or discharged from the Armed Forces due to pregnancy or parenthood from 1951 to 1976.
"I am also pleased that the final bill includes a provision to help ensure VA pay and benefits for health care providers keeps up with the private sector. Ensuring VA pay and benefits are competitive is critical for recruiting and retaining the best health care providers and ensuring veterans receive the high-quality health care they deserve – a top issue for filling VA health care provider vacancies at VA health facilities including the new VA Outpatient Clinic in Ventura.
"The final bill also includes my legislation to require the U.S. Coast Guard to respond to safety recommendations made by the National Transportation Safety Bureau (NTSB) in a timely manner, closing a loophole in federal law that was identified following the Conception boat tragedy."
Other provisions in the FY2023 National Defense Authorization Act that Brownley helped spearhead include:
An amendment co-authored with Congressman Ted Lieu (D-CA) to ensure funds collected by the West Los Angeles VA Medical Center are retained locally for the development of supportive housing and services for homeless veterans.
Legislation co-authored with Congressman Salud Carbajal (D-CA) and Senator Dianne Feinstein (D-CA) to update maritime liability laws to hold vessel owners accountable for negligence, closing a loophole in federal laws identified following the Conception boating disaster.
A provision similar to Brownley's "Green Federal Fleet Act", requiring DOD to transition its non-tactical fleet to zero-emission vehicles by 2035. This provision is a critical step in reducing DOD's carbon emission, while combating the climate crisis and modernizing our military's fleet of vehicles.
The bipartisan FY2023 National Defense Authorization Act conference agreement passed the House by a vote of 350-80. The full text of the NDAA is available here.
###
Issues: 117th Congress, Defense