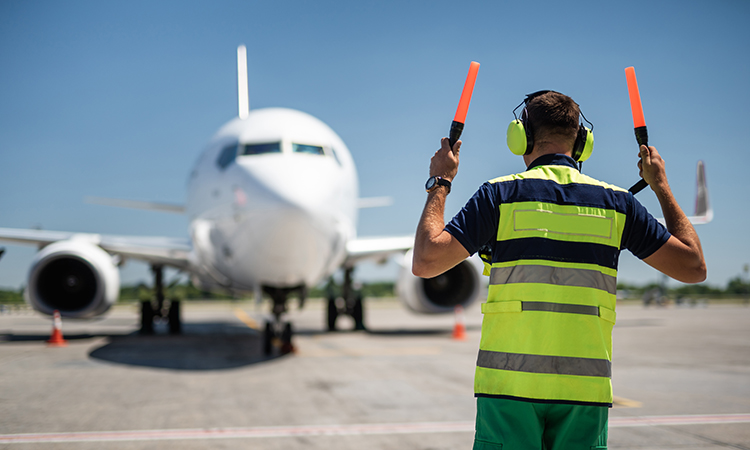 Washington, DC – Today, Congresswoman Julia Brownley (D-CA) issued the following statement following House passage of the Securing Growth and Robust Leadership in American Aviation Act, a bill to reauthorize the Federal Aviation Administration (FAA) and aviation safety and infrastructure programs for the next five years. The House-passed bill includes two provisions authored by Brownley, the Global Aircraft Maintenance Safety Improvement Act and the Women in Aviation Advisory Board Act.
"Today, I was so pleased to vote for the 2023 FAA reauthorization bill, a strong bipartisan effort to protect the flying public and ensure that the United States remains the gold standard for aviation safety and ingenuity. This bill will not only protect travelers, but it also creates good-paying jobs, invests in cleaner and greener aviation infrastructure, and bolsters our economy.
"I also appreciate that the House-passed bill includes a provision I authored to reauthorize the Women in Aviation Advisory Board (WIAAB), which has been working to increase the representation of women in the aviation industry. The bill also includes the Global Aircraft Maintenance Safety Improvement Act, legislation that I co-authored with Congressman Molinaro (R-NY) to help to address safety concerns with outsourcing of aircraft repair and overhaul.
"The FAA Reauthorization bill also addresses the needs of our general aviation airports – including the Oxnard and Camarillo airports in Ventura County – and has important provisions to improve consumer protections, address aviation noise concerns, and advance the integration of unmanned aerial systems and urban air mobility in the national airspace.
"While this bill makes significant investments in innovation and emerging technologies in the aviation sector, more remains to be done to recognize and address the growing need for sustainable aviation fuel (SAF) infrastructure, an issue I have been championing. In the 117th Congress, we made good progress with the creation of new tax credits for SAF production and resources for airport infrastructure, but more needs to be done to make the aviation industry a greener hub for transportation. Congress must work towards achieving this objective in future FAA reauthorization bills, and I will continue to work to advance these efforts that are critical to addressing the climate crisis.
"I applaud Chairman Graves and Ranking Member Larsen of the House Transportation and Infrastructure Committee for putting together a strong, comprehensive, and bipartisan FAA reauthorization bill. Our economy, our environment, and the American people will stand to benefit from this important legislation that secures the future of our nation's aviation system."
The bill passed the House on July 20, 2023, with a vote of 351-69. The full text of the bill can be found here.
###