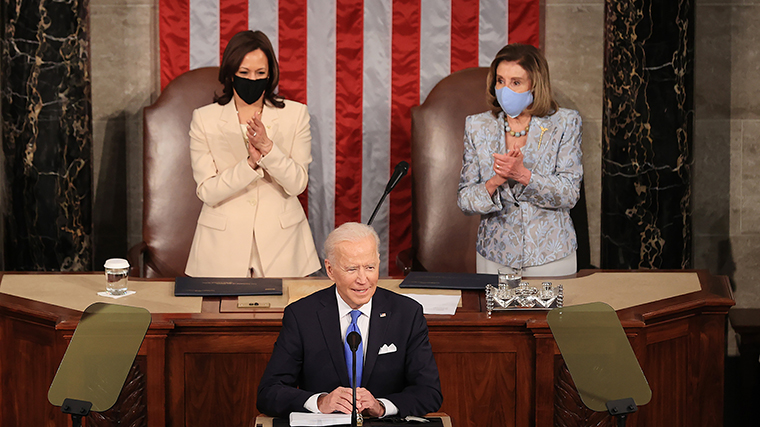 Washington, D.C. – Congresswoman Julia Brownley (D-CA) released the following statement on President Joe Biden's first address to a Joint Session of Congress:
"Tonight, we heard President Biden outline his bold vision for America. A vision that reminds us that our best days are still ahead – that we have reason to hold on to the hope and the promise that we will emerge from these challenging times a stronger and better nation.
"The past year has been filled with tremendous hardship, tragic loss, and unprecedented challenges for most American families. Yet, just shy of 100 days in office, President Biden and Vice President Harris have begun to turn our nation around. They have fulfilled their promise to tackle the pandemic, put shots in arms, money in the pockets of struggling families, people back to work, and children back in schools.
"With the pandemic still with us, the economy still fragile, and the inequities pervasive in our nation laid bare, now is not the time to let up our efforts. We need to turn this challenge into an opportunity, by rebuilding America several steps closer to the more perfect union it promises to be.
"The President unveiled the American Families Plan, legislation which prioritizes working Americans and their children. As we continue our recovery and rebuild our economy, the President is moving forward with this once-in-a-generation investment to bolster middle-class prosperity by providing every American access to affordable education, health care and child care. The President's plan to invest in our human infrastructure will grow our economy, create greater equity in our society, and put us on a path forward that will reap returns for generations to come.
"As we continue advancing the priorities of the American people, I am committed to working with President Biden and Vice President Harris to ensure we restore faith in our democracy, open doors to opportunity, and deliver for the people."
###
Issues: 117th Congress