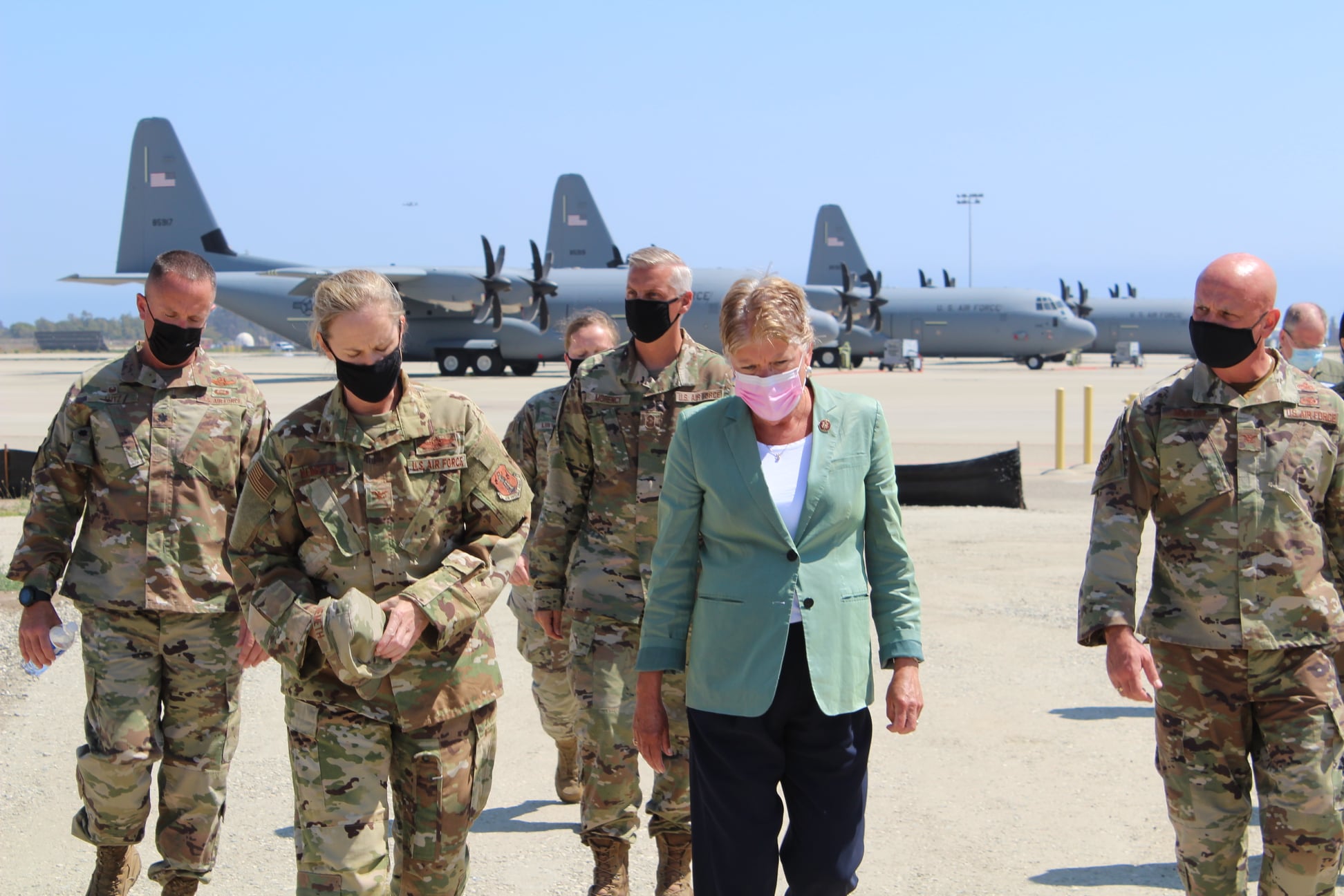 Washington, D.C. – Today, Congresswoman Julia Brownley (D-CA) released the following statement on President Biden's signing of the National Defense Authorization Act for Fiscal Year 2022, which includes several key legislative provisions she authored that support Naval Base Ventura County, ensure continued funding for critical firefighting response aircraft, and address gender equity in our Armed Forces.
"As the proud representative of Naval Base Ventura County, one of my top priorities in Congress is to ensure that we continue to advance our nation's security interests and provide our servicemembers with the support and resources they need to continue their mission and do their jobs effectively and safely," said Congresswoman Julia Brownley.
"I am pleased the final bill includes several provisions I authored, including $15 million for upgrading the California Air National Guard's Modular Airborne Fire Fighting System, which is essential to fighting wildfires in California and throughout the country, and a provision to address gender disparities in of out-of-pocket uniform costs, as part of my work to ensure full equality to the women who bravely serve our country.
"The NDAA also included other major victories for our men and women in uniform, and their families, including a 2.7% base pay increase for military personnel, expanding the in-home child care program, and increasing parental leave.
"In addition, the NDAA makes historic changes to better combat sexual assault in the military, including removing the commander from decisions related to the prosecution of sexual assault crimes and creating an Office of Special Victim Prosecutor to prosecute these crimes.
"The final, bipartisan FY2022 National Defense Authorization Act honors our nation's military and their mission to protect our country and its people, support our servicemembers, strengthen our security, and advance our leadership in the world. I am committed to continuing to work with the Biden Administration to support Naval Base Ventura County and to fight for resources for new and existing commands at Port Hueneme and Point Mugu, which not only strengthens the base, but the local economy more broadly."
Other provisions in the FY2022 National Defense Authorization Act that Brownley helped to spearhead include:
Language requiring DOD to eliminate gender disparities in uniform costs, which responds to a recent GAO report, requested by Brownley last year that found women service members were facing higher out-of-pocket costs for uniforms. 
$15 million to make necessary improvements to upgrade the current Modular Airborne Fire Fighting System (MAFFS). The MAFFS units operated by California's 146th Airlift Wing are critical to state-wide firefighting capabilities. Brownley worked with Congresswoman Sara Jacobs (D-CA), a member of the House Armed Services Committee, to ensure these California Air National Guard assets are able to continue to play a vital role in the fight against wildfires and that their efforts be fully supported by DOD.
###
Issues: 117th Congress, Defense, National Security