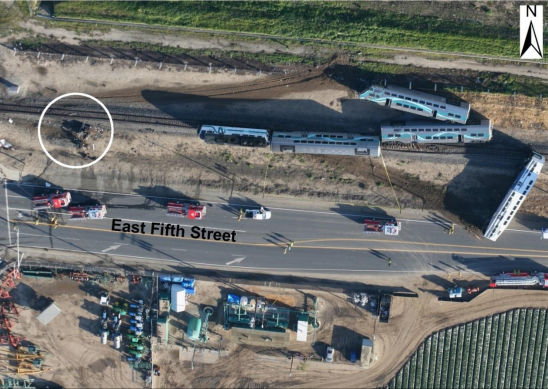 Washington, D.C. – Today, Congresswoman Julia Brownley (D-CA) released the following statement regarding the announcement that the California Transportation Commission has approved funding for the Rice Avenue Rail Safety project:
"It is imperative that we do more to improve safety where roads cross railways, especially at crossings that have experienced multiple accidents, like the Rice Avenue crossing in Oxnard. I was so pleased to help provide the funding to get this project started, and I am happy to see it continue to move forward today. Not only will this project make the Rice Avenue crossing safer, but it will also improve the flow of goods and commerce from the Port of Hueneme and reduce congestion – so this is good for our local economy, too. Thank you to all of our partners at the federal, state, and local levels for their dedication to this project  – especially Governor Brown, Assemblymember Jacqui Irwin, and Ventura County Transportation Commission Executive Director Darren Kettle."
Brownley helped secure a $1.5 million grant from the U.S. Department of Transportation in 2016 to support design of the project. As a member of the House Transportation and Infrastructure Committee, Brownley has also worked to secure more funding for state and local transportation and improve grade crossing safety. The Fixing America's Surface Transportation (FAST) Act, which was signed into law in December 2015, included several amendments authored by Brownley to improve railway-highway grade crossing safety.