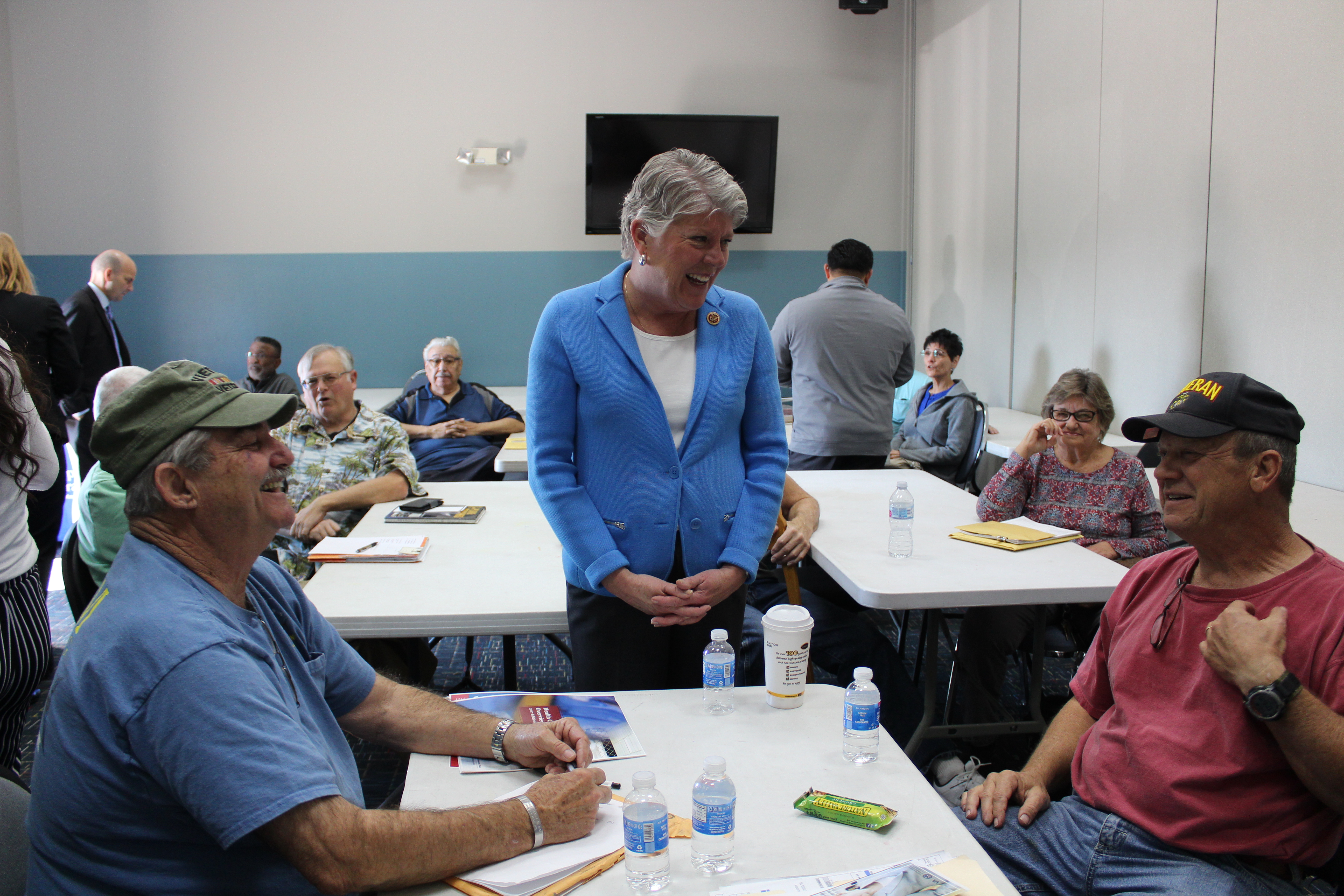 Washington, D.C. – On Thursday, February 1, Congresswoman Julia Brownley (D-Westlake Village) will host a Veterans Claims Expo to assist Ventura County veterans with pending claims with the U.S. Department of Veterans Affairs.
VA representatives will be on hand for one-on-one meetings from 9:00 AM to 12:00 PM at the Boys and Girls Club of Camarillo, located at 1500 Temple Avenue, Camarillo, CA 93010.
"Serving Ventura County's veterans continues to be one of my top priorities in Congress," said Congresswoman Brownley. "That is why I am working to ensure that local veterans and their families have the opportunity to directly work with the VA to expedite their claims so that those who served our nation get the benefits they have earned and deserve."
This service is free, but space is limited and appointments are required. To schedule an appointment, call (805) 379-1779.
Issues: 115th Congress, Veterans' Affairs