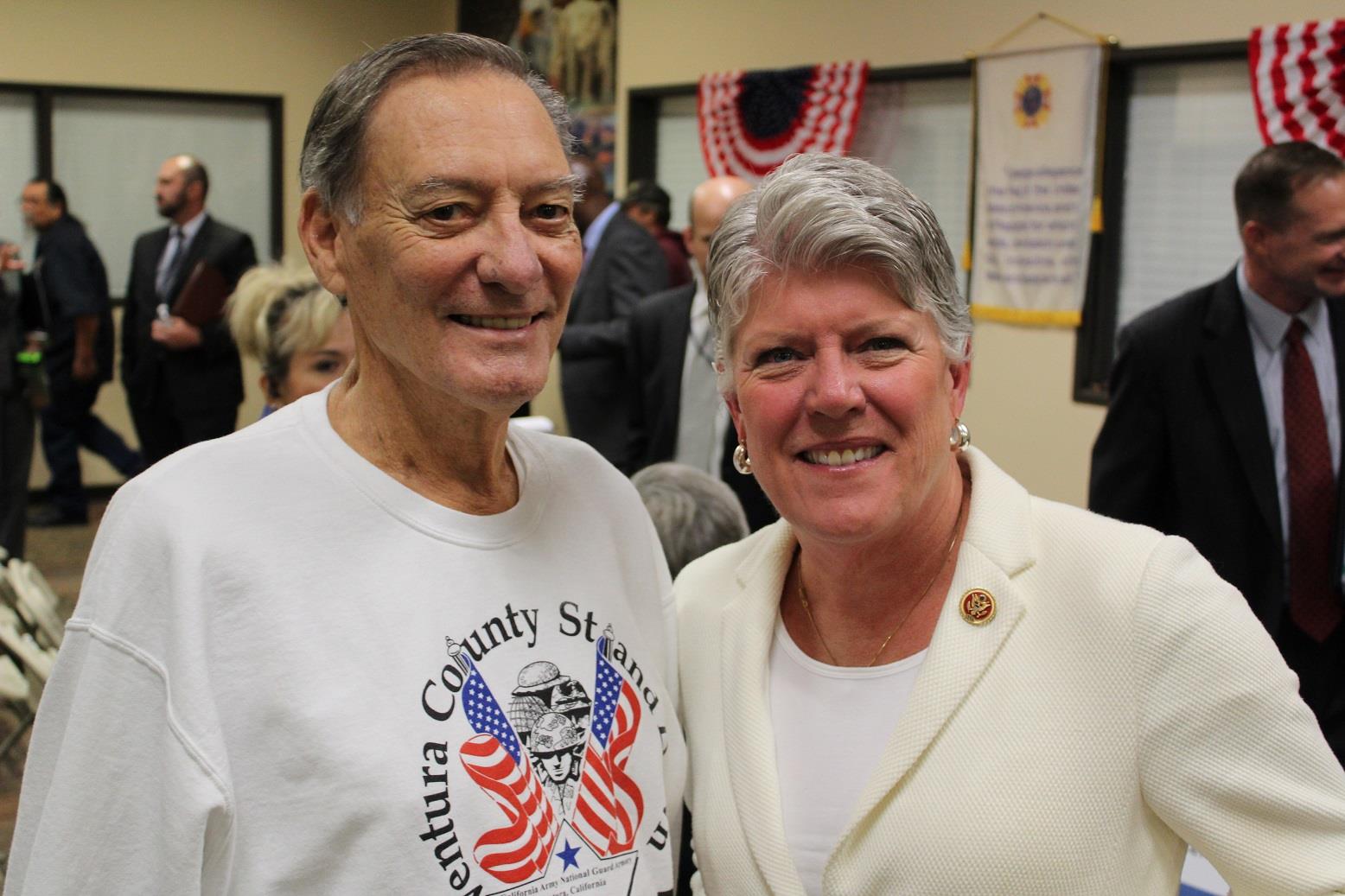 Washington, D.C. – On Thursday, January 25, Congresswoman Julia Brownley (D-Westlake Village) will host a Veterans Community Meeting to discuss the new Oxnard VA clinic, which was authorized when her legislation was signed into law last year.
Regional VA leadership will be on hand to discuss the new clinic and give local veterans an opportunity to ask questions and give input as the process moves forward. The event is taking place from 4:00 PM – 5:30 PM at Oxnard Family Circle, located at 2100 Outlet Center Drive, Oxnard, CA 93036.
"When I first came to Congress, the local VA clinic was approximately 6,000 sq. ft. and did not have nearly enough healthcare providers to meet the needs of our local veterans," said Congresswoman Brownley. "I made it my mission to expand the facility, so that veterans would be able to receive more healthcare services closer to home. Since then, we have successfully fought to expand the clinic by three times its original size and significantly increase the number of healthcare professionals."
"The interim clinic was a step forward, but I continued to fight in Congress for legislation to authorize a facility that will meet the needs of Ventura County veterans. My bill to authorize a new VA Community Clinic in our area was recently signed into law. This new clinic will be 41,000 sq. ft. – nearly seven times the size of the clinic when I came to Congress — and will add additional specialty care services here in our community, so Ventura County's veterans do not have to travel so far for services. Opening the new facility will be a multi-year process, and I want to ensure that every veteran in our community has an opportunity to provide input to the VA."
To RSVP, visit JuliaBrownley.House.gov/RSVP or call Congresswoman Brownley's office at (805) 379-1779.
Issues: 115th Congress, Veterans' Affairs