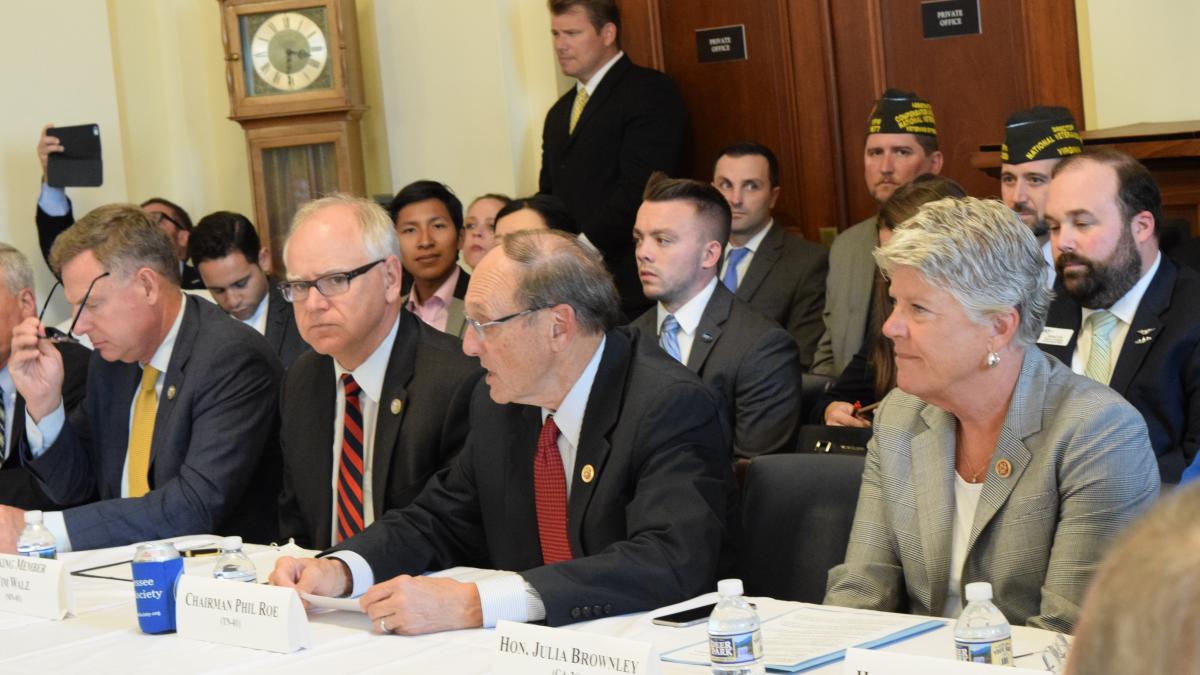 Washington, D.C. – Today, Congresswoman Julia Brownley (D-Westlake Village), a member of the House Veterans' Affairs Committee, released the following statement on the introduction of the bipartisan Harry W. Colmery Veterans Educational Assistance Act of 2017:
"The original GI Bill and the Post 9/11 GI Bill were truly transformative, opening doorways of opportunity for our veterans to further their education after their service to our country. This new bipartisan legislation was crafted by our Committee in that same spirit and will be a valuable investment in our veterans and their families.
"This new bill enhances and expands upon the prior laws to better enable current and future veterans to pursue quality higher education. The bill removes time restrictions for future recipients, so for the first time veterans will be able to use the benefit throughout their lifetime. It also expands eligibility for those in the Reserves and National Guard, which is especially important here in California, home to the largest number of selected reserve members in the country. The legislation also provides new benefits and programs to help our veterans transition into cutting-edge industries that are the future of our economy.
"This bill is a huge step forward in fulfilling our duty to our veterans and their families. I am proud of what we accomplished with this bill, and I look forward to working with my colleagues and our nation's veterans service organizations to move this bill forward."
Issues: 115th Congress, Veterans' Affairs