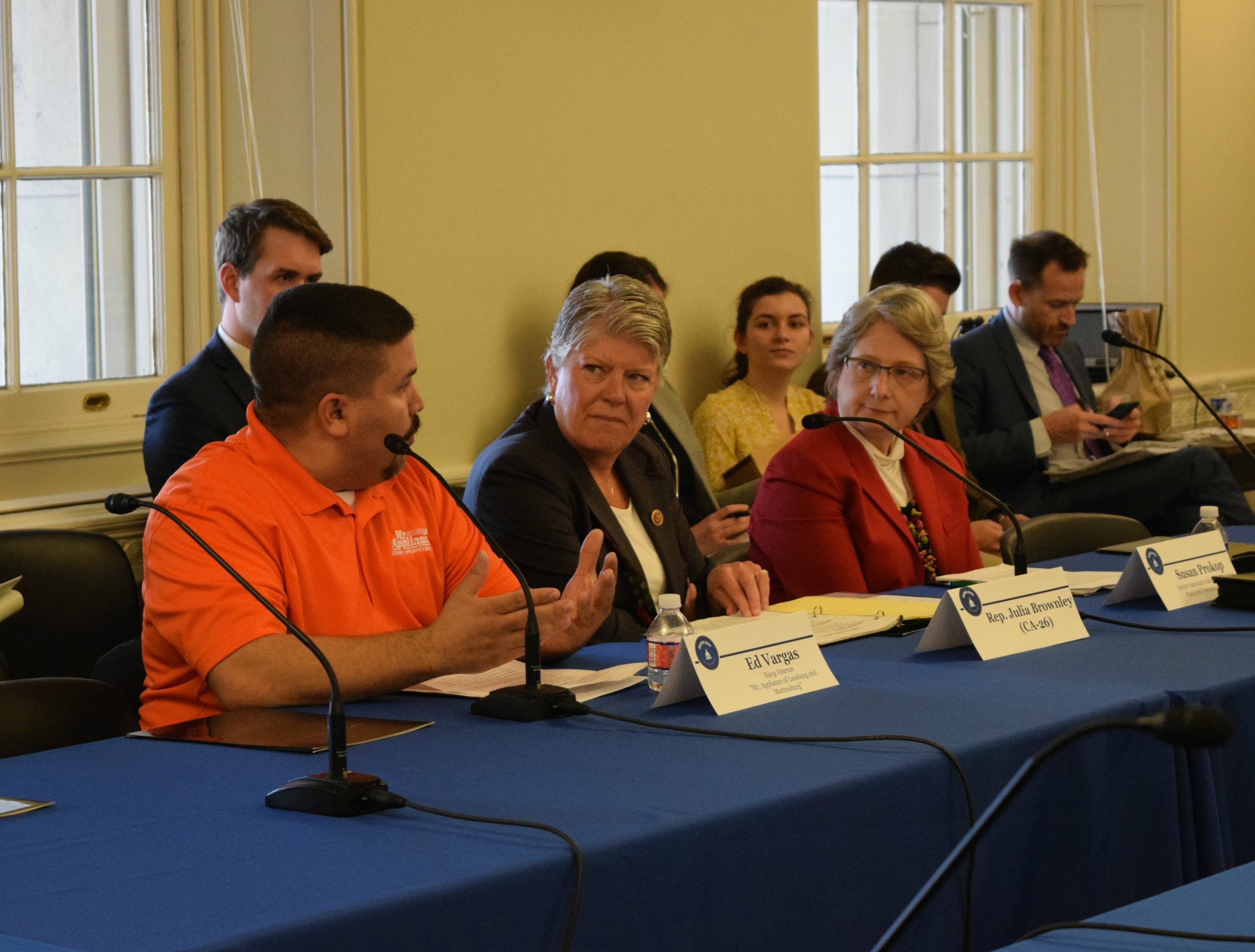 Washington, D.C. – Today, Congresswoman Julia Brownley (D-CA), co-chair of the House Democratic Caucus Reinvesting in Our Returning Heroes Task Force, led a forum with Members of Congress and experts on how the federal government can help ensure veterans have the resources and opportunities they need to start their own businesses.
"We need to ensure veterans find a good job as they transition back to civilian life, and for many former servicemembers that means running their own small business," said Congresswoman Brownley. "Veterans are great candidates to become entrepreneurs. Our service branches instill leadership, a strong work ethic, and grace under pressure – all skills required to be successful as a small business owner. But for many veterans, starting a business from scratch can be daunting and requires significant financial investment. I am going to keep working with my colleagues to ensure the federal government is doing all it can to help."
As part of the House Democratic Caucus Jobs for America effort, the Reinvesting in Our Returning Heroes Task Force is focused on developing legislation and resources so veterans can better use the skills and leadership they developed in the military to succeed in the American economy and support themselves and their families. Today's forum featured representatives from the National Military Spouse Network, Paralyzed Veterans of America, Disabled American Veterans, and a veteran small business owner.
Congresswoman Brownley has introduced legislation to help veterans achieve the dream of small business ownership, including the Start Up in a Day Act and the bipartisan Veteran Entrepreneurs Act.
"America's veterans have sacrificed for our country. Now it's time that we work even harder for them. Veterans deserve the opportunity to develop the appropriate skills training to help them transition into meaningful civilian jobs," said Chairman of the Democratic Caucus Joe Crowley. "I look forward to hearing from Congresswoman Brownley on how to best provide for our veterans and our country."
"Veterans return home trained with incredible leadership and technical skills that are highly sought after by employers. The Reinvesting in Our Returning Heroes Task Force is working to help harness those skills so that veterans can transition into civilian life prepared for success," said Vice Chair Linda Sánchez. "I look forward to working closely with Congresswoman Brownley, Co-Chair of the Reinvesting in Our Returning Heroes Task Force, to ensure that U.S. servicemembers returning home from the battlefield have the support they need to achieve their goals – whether it's opening a business or starting a new career."
For more information on the Jobs for America Task Forces, please visit: www.Dems.gov/JobsForAmerica.
Issues: 115th Congress, Veterans' Affairs