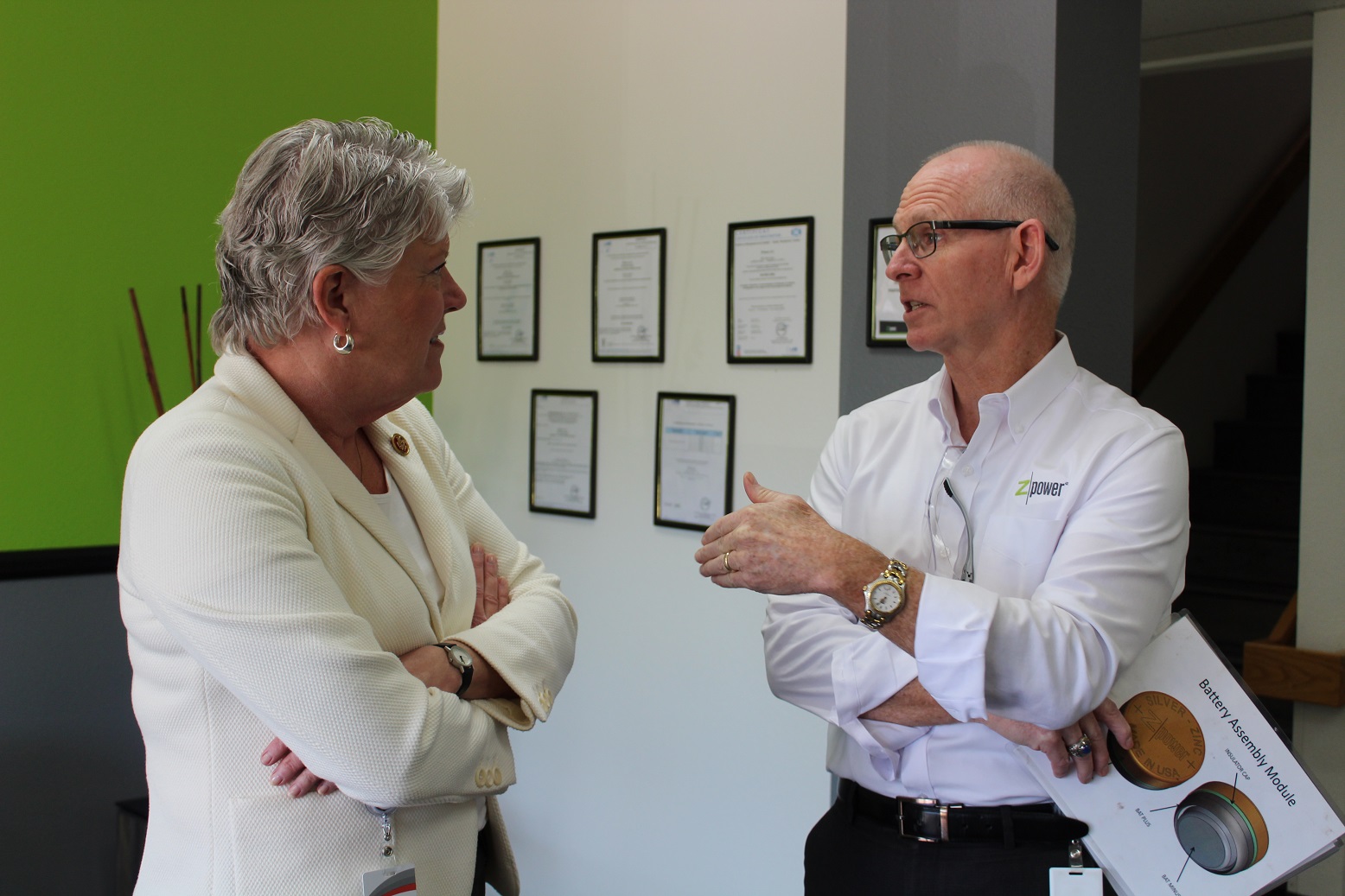 Washington, D.C. – Today, Congresswoman Julia Brownley (D-Westlake Village) toured ZPower, a company based in Camarillo that produces rechargeable silver-zinc microbatteries. She met with ZPower employees and saw firsthand the critical role local manufacturers play in our region's economy as part of her "Julia at Your Job" series.
Recently, Congresswoman Brownley sent a letter to the U.S Department of Veterans Affairs (VA), urging the agency to review ZPower's request to allow hearing aid manufacturers that work with the VA to use silver-zinc rechargeable systems, which would make it easier for veterans to maintain their hearing aids at home. The VA was only allowing lithium ion rechargeable batteries that had to be replaced by the manufacturer. The VA recently granted the request, which will create the opportunity for silver-zinc rechargeable products to be offered to veterans across the nation. Hearing problems are the most prevalent service-connected disability among American veterans.
"Local manufacturers are integral to Ventura County's economy," said Congresswoman Brownley. "Innovative companies like ZPower are creating jobs that spur the growth that makes our economy strong. I am proud to fight for our local businesses, because when they succeed, Ventura County residents succeed. Additionally, ZPower's breakthrough with the VA is especially important because hearing loss is a major issue among our veterans, and this will make it easier for them to manage their hearing care. This is win-win: good for veterans across the country and good for our local economy."
"At ZPower, we are proud to be part of the local economy here in Ventura County," said Dr. Ross Dueber, President and CEO of ZPower. "We thank Congresswoman Brownley for taking the time today to recognize our contributions."
ZPower doubled the number of employees in 2017, employing more than 250 people in Camarillo.
Photos from the tour are available here.
Issues: 115th Congress, Jobs, Economy, and Small Business, Veterans' Affairs