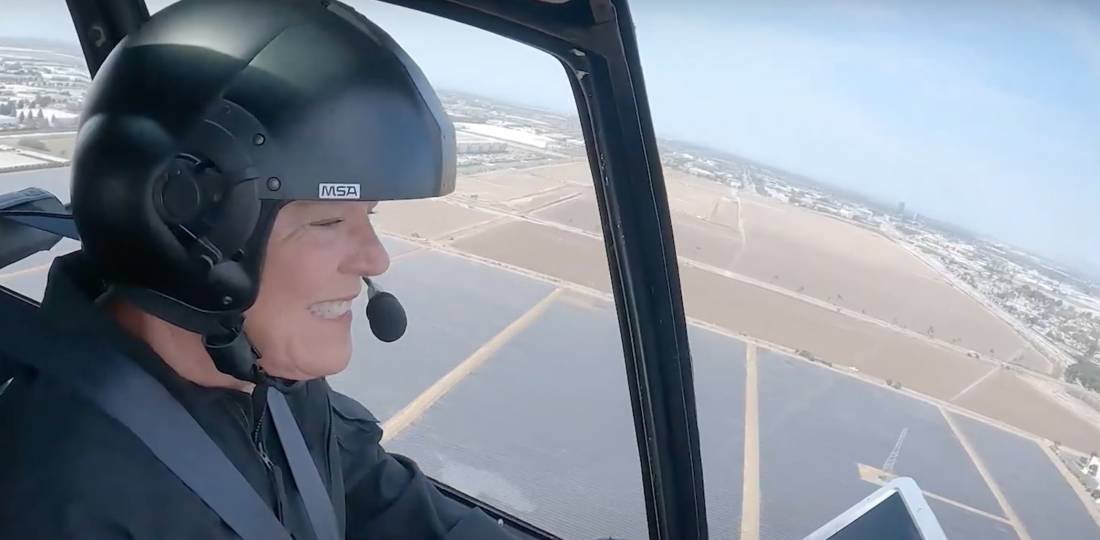 Mark Huber | AIN Online
Los Angeles-based aerospace startup Skyryse put 70-year-old U.S. Rep. Julia Brownley (D-Calif.) in the left seat of a Robinson R44 recently. Brownley—who is a member of the House aviation subcommittee but not a pilot—flew the helicopter with the assistance of Skyryse's touchpad FlightOS system. Monitored by a safety pilot in the right seat, Brownley flew the helicopter after just a few minutes of training. "Having a computer that knows exactly how to fly just completely enhances aviation to a level that we've never seen before," she said.
FlightOS leverages fly-by-wire hardware and software that automates most actions, increases interoperability across aircraft, and automatically keeps pilots within a safe flight envelope. It also is designed to safely manage the aircraft through emergencies and almost all weather conditions, according to the company.
Skyryse has raised more than $260 million to develop FlightOS from investors including Fidelity Management & Research Company, Monashee Investment Management, ArrowMark Partners, Venrock, Eclipse Ventures, Cantos, Stanford University, and Ford Motor Co. executive chair Bill Ford.
This story was originally published by AIN Online on December 14, 2022.