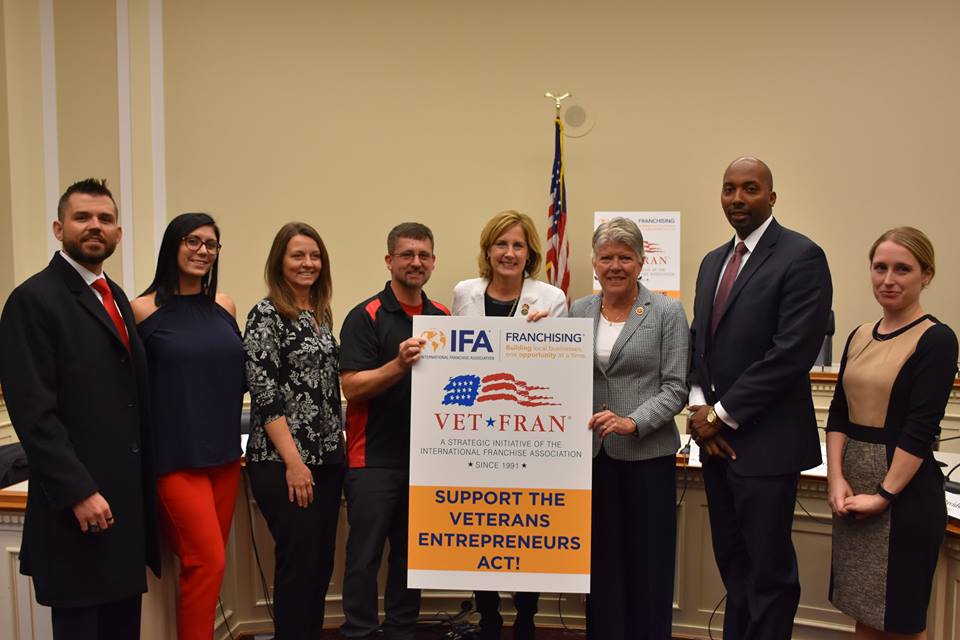 By Congresswoman Julia Brownley and Congresswoman Claudia Tenney
Originally published in Stars and Stripes
U.S. servicemembers are among our nation's most highly trained leaders, yet many veterans experience trouble transitioning into a post-military career. As Americans, we must ensure our veterans have the resources to find success in the private sector when they come home from serving our nation. Our service men and women upend their lives to serve our country. It is our duty to help them when they return to civilian life. Thousands of former servicemembers transition out of the military each year. It must be a national priority to provide every opportunity for veterans to succeed in whatever career path they choose.
We have both supported legislation to help veterans transition from service to civilian life, including last year's Harry W. Colmery Veterans Educational Assistance Act of 2017. This will improve and expand the GI Bill, enabling current and future veterans to pursue higher education.
For many veterans, their dream after serving is the pride and the freedom of owning their own business. Our service branches instill leadership, a strong work ethic, and a sense of duty to accomplish goals under tremendous pressures — all skills required to be successful as an entrepreneur. But for many veterans, starting a business from scratch can be daunting. It not only requires significant financial investment, but the likelihood of success can be quite steep as the owner is learning how to run a business for the first time.
Veterans programs exist to help veterans realize their dream of owning their own business. The Small Business Administration (SBA) offers special lending, training and contracting programs to help veterans enter the world of business and ensure their business is a success.
Another way to mitigate the risk of owning a small business is by purchasing a franchise. Franchises offer training, a business model that works, marketing support, and a supply chain already in place that makes it easier for first-time business owners to succeed — especially for veterans who are accustomed to a chain-of-command structure. There are 733,000 franchise establishments nationwide, and a study by PricewaterhouseCoopers showed that franchise businesses owned by veterans are more successful than the average veteran-owned small business. This is a win for the veterans, and for the communities in which they create jobs and economic opportunity.
While the franchise industry offers numerous resources to help a new business owner be successful, they also charge a franchise fee in return, which adds to the already-large start-up cost of opening a new business. That is why we introduced the Veteran Entrepreneurs Act. This bipartisan legislation would help solve this problem by creating a tax credit of up to 25 percent of initial franchise fees for veterans seeking to own a franchise. It also gives the veteran the option to pass on that tax credit in exchange for a lower franchise fee.
Small businesses are the lifeblood of our economy and our communities, and they provide tremendous satisfaction to the entrepreneurs who have an idea, take a chance, and reap the rewards of calling their own shots. Small businesses know the needs of their communities best. They create jobs and support families in cities and towns across America.
We as a nation have made a promise to the heroes who put on the uniform. Small-business ownership must be accessible to all the men and women who have sacrificed on our behalf. The Veteran Entrepreneurs Act is one idea, among many, that can tear down the barriers to help veterans fulfill their dream of becoming entrepreneurs.
Issues: 115th Congress, Veterans' Affairs