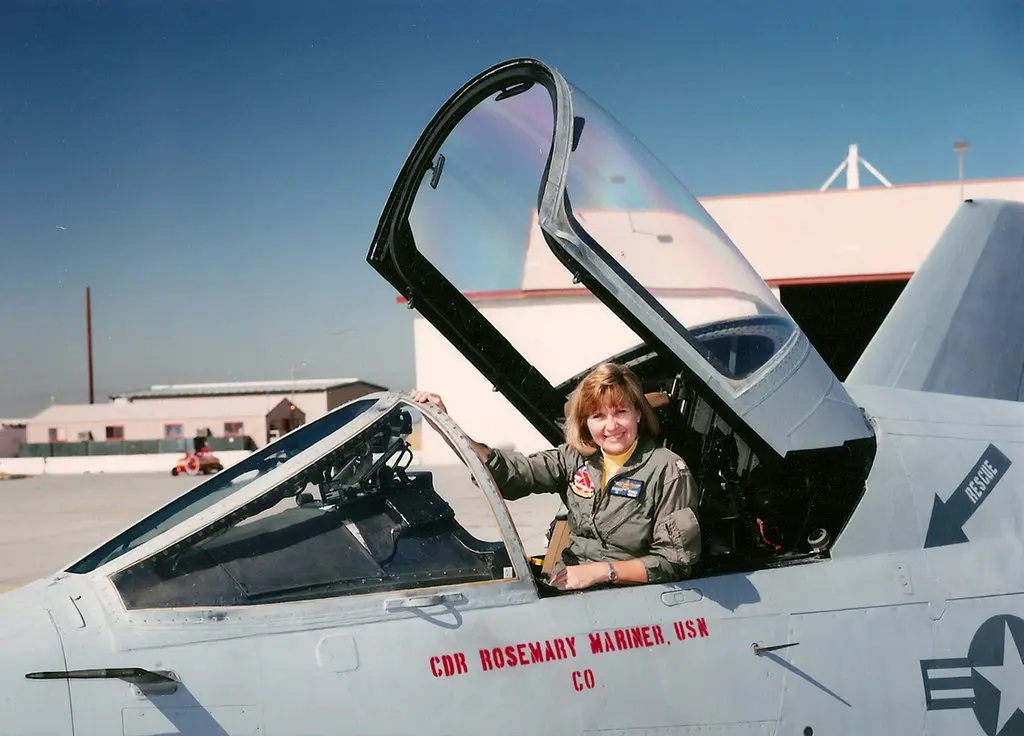 Alex Wilson | Ventura County Reporter
When Vietnam War veteran Oscar Recio required medical treatment from the U.S. Department of Veterans Affairs in the past, he had to drive from his Fillmore home to a VA hospital in Los Angeles or a clinic in Oxnard providing only limited services. That's part of the reason he was so excited to attend a Sept. 14 open house for the brand new, state-of-the-art Ventura VA Clinic visible from the 101 Freeway at 5250 Ralston Street.
"As far as I can see it's beautiful," Recio told the Ventura County Reporter. "It's not all old. It's modern, it's clean and it's closer to home."
The new clinic is slated to open its doors on Sept. 27. Officials said it will offer specialty services that were not available in the Oxnard location, which will be closing on Sept. 23. While veterans will still need to travel to Los Angeles for some treatments including major surgery, the new clinic will be equipped for audiology, speech pathology, dental care, eye care, cardiology, podiatry and physical rehabilitation. Laboratory services will also be available on site, officials said.
State-of-the-art facility
The quality of the nearly $11 million dollar facility is obvious when walking through the front doors. Sunlight pours through large windows onto modern furnishings more reminiscent of a tech company than a government building. Outside areas include walking trails in a park-like setting.
Viki Lynn is a physical therapist assistant who is relocating to Ventura from San Diego and told the Ventura County Reporter how impressed she already is with the facility even before it officially opened.
"I walked in, I'm like, oh, my, look at the equipment we have. It's just a dream. We have the stairs, the treadmill. We have something for every level of patient here," she said. "And then the treatment tables are also very nice with privacy areas. The lighting's good. The windows make a huge difference. It's just very exciting."
Robert Merchant is the VA's Executive Director of Ambulatory Services for the region and told the Ventura County Reporter that he's happy with how the 50,000-square-foot clinic turned out.
"It's a warm and welcoming place; you can see when people walk into the building. We're just really thrilled to see what has been built here to honor their service and provide the health care the veterans have earned and deserve," Merchant said. "I think particularly for Vietnam veterans who have advocated so long and so hard for recognition of their service and for services closer to home, this is an important statement."
Merchant said one aspect of the clinic he's most proud of is that it has a separate women's health clinic with its own entrance, check-in and waiting areas.
"For many women veterans, they have unique health care needs. So it's important for us as we deliver health care to recognize the unique needs that all of our veterans have and to offer facilities and services that meet those veterans where they are in their healthcare journey. Many women veterans have been victims of military sexual assault, and the added privacy and security of a smaller area dedicated to women veterans really is important in helping women veterans feel comfortable in the place that they're coming for their care," Merchant said.
Clinic could be named after Capt. Rosemary Bryant Mariner
Congressmember Julia Brownley said in a Sept. 19 news release that the clinic has been planned for many years and she's happy to see it opening its doors. "The new VA clinic in Ventura County has been a long time in the making. Since I was first elected to Congress, I have been working to expand VA services in the region and to ensure that our veterans have access to the timely and quality care they have earned. Although the road to passing legislation to authorize a new facility was long, my legislation passed Congress and was signed into law in 2017 – and the clinic is finally going to open its doors."
Brownley also announced that on Sept. 19 the U.S. House of Representatives passed her bill to name the facility after a local veteran, Captain Rosemary Bryant Mariner. If the bill passes in the U.S. Senate and is signed by President Joe Biden, it will be just the third VA facility named after a woman in the country.
According to a biography provided by Brownley, Mariner was born in Texas in 1953 and was the first woman to enroll in the aeronautics program at Purdue University in 1971. After joining the Navy in 1973 and graduating from officer candidate school, Mariner became a member of the Navy's first flight-training class for women. In 1975 Mariner became the first female Naval Aviator to fly a jet attack aircraft.
Captain Mariner was named commander of Navy Tactical Electronic Warfare Squadron 34 at Naval Air Station Point Mugu in 1990. She was the first woman to command an operational air squadron, even though women were still barred from flying combat missions. The unit was 30% female, according to Brownley. After Mariner passed away from ovarian cancer in 2019, the U.S. Navy conducted its first all-female flyover at her funeral service.
"While opening the new VA clinic in Ventura County has been my highest priority, I believe that naming the clinic after Captain Rosemary Bryant Mariner will provide us with yet another opportunity to recognize the service and sacrifice of women veterans. I could not be more pleased that the House has passed this bill to honor a truly distinguished veteran from our community," Brownley said.
A panel of Ventura County members of the Armed Forces, veterans and military spouses recommended the facility be named in honor of Mariner in July 2021. Mariner's husband Tommy Mariner said she would be proud of the honor.
"As the daughter of a World War II Navy nurse, Rosemary would be honored and humbled by her name being over the door of a Veterans Administration Clinic," he said in the news release. "While commanding VAQ-34 in Point Mugu, she saw how the needs of the veterans' community in the Ventura area needed support as the World War II generation was aging. She worked hard to give her support to her sailors and officers while on active duty. Later, as a family caregiver, she helped her mother qualify for VA treatment.
"As a pioneer in the expansion of women involved in all aspects of the military, Rosemary had a rare understanding of how an open door with a woman holding it and smiling as if to say 'Welcome aboard, sister' meant so much to so many who had seen 'Do Not Enter' signs barring their paths on numerous occasions."
This story was originally published by the Ventura County Reporter on September 22, 2022.
Issues: 117th Congress, Local Issues, Veterans' Affairs