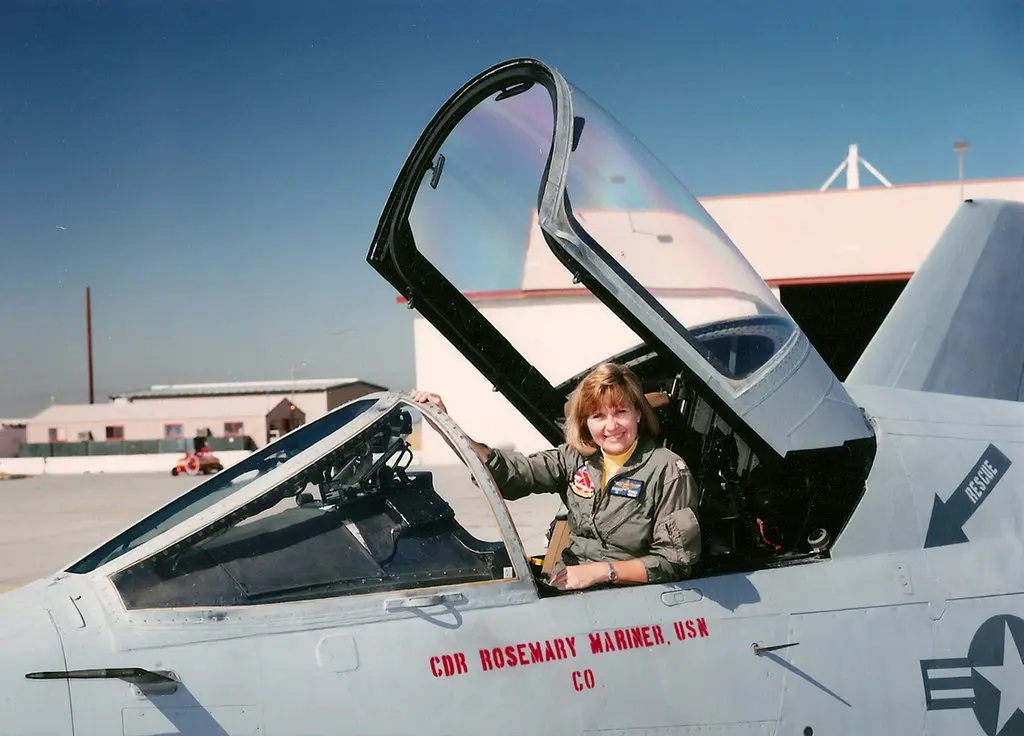 Washington, DC – Today, the U.S. House of Representatives passed legislation authored by Congresswoman Julia Brownley (D-Calif.) to name the new U.S. Department of Veterans Affairs (VA) Community-Based Outpatient Clinic in Ventura after Captain Rosemary Bryant Mariner. If enacted, this would be the third VA facility named after a woman veteran in the country.
"Through my work as Chair of the Women Veterans Task Force, I am constantly reminded that women are the most visible while serving, and the most invisible when they return to civilian life," said Congresswoman Brownley. "In fact, of the 1,255 VA healthcare facilities, only two facilities have been named in honor of women veterans. Because so few veteran facilities are named after women, we are reminded of the inequity women veterans face.
"To address this issue, I convened a local citizen advisory panel, comprised of veterans and community leaders to select a woman veteran for whom we could name the new clinic. After receiving recommendations from the community, the advisory panel chose to name the new clinic after Captain Rosemary Bryant Mariner.
"Captain Mariner, a former resident of Ventura County, joined the Navy in 1973 where she became a member of the Navy's first flight-training class for women. Captain Mariner was named commander of Navy Tactical Electronic Warfare Squadron 34 at Naval Air Station Point Mugu in Ventura County, California. The unit was 30 percent female and made Captain Mariner the first woman to command an operational air squadron. Captain Mariner was a true pioneer for women in the military, and she was the true embodiment of the American Spirit."
"The new VA clinic in Ventura County has been a long time in the making. Since I was first elected to Congress, I have been working to expand VA services in the region and to ensure that our veterans have access to the timely and quality care they have earned. Although the road to passing legislation to authorize a new facility was long, my legislation passed Congress and was signed into law in 2017 – and the clinic is finally going to open its doors next week.
"The new clinic will be better equipped to deliver high-quality healthcare to the growing community of veterans – including many women veterans – living in the area. The new space will also expand its primary, mental health, and specialty care that will include gender-specific care services for women veterans. I am especially pleased that the new clinic will be one of the first VA clinics in the country – and the very first in the Greater Los Angeles area – with a women-only entrance. The women-only entrance will ensure that our women veterans can feel safe and welcomed, and hopefully, never feel discouraged from seeking the care they need.
"While opening the new VA clinic in Ventura County has been my highest priority, I believe that naming the clinic after Captain Rosemary Bryant Mariner will provide us with yet another opportunity to recognize the service and sacrifice of women veterans. I could not be more pleased that the House has passed this bill to honor a truly distinguished veteran from our community," Brownley concluded.
"As the daughter of a World War II Navy nurse, Rosemary would be honored and humbled by her name being over the door of a Veterans Administration Clinic," said Tommy Mariner, Captain Mariner's husband. "While commanding VAQ-34 in Point Mugu, she saw how the needs of the veterans' community in the Ventura area needed support as the World War II generation was aging. She worked hard to give her support to her sailors and officers while on active duty. Later, as a family caregiver, she helped her mother qualify for VA treatment. Rosemary saw how receiving health care from the VA was in itself a comfort for her mother, helping Connie feel that her service still mattered to a grateful nation. As a pioneer in the expansion of women involved in all aspects of the military, Rosemary had a rare understanding of how an open door with a woman holding it and smiling as if to say 'Welcome aboard, sister' meant so much to so many who had seen 'Do Not Enter' signs barring their paths on numerous occasions.
"Our family and Rosemary's sisters of the air from the first class of Women Naval Aviators are so appreciative of this honor in her name. And somewhere in the clouds, LTJG Constance Boylan, Nurse Corps, U.S. Navy, and Capt. Cecil Bryant, USAF, are beaming with pride. 'Atta girl, Rosie,' Connie would say," Mr. Mariner added.
Rosemary Ann Bryant was born on April 2, 1953, in Harlingen, Texas. She was the first woman to enroll in the aeronautics program at Purdue University in 1971. She joined the Navy in 1973, and after graduating from officer candidate school that year, she became a member of the Navy's first flight-training class for women. In 1974, she was one of six women to earn her wings, and in 1975 she became the first female Naval Aviator to fly a jet attack aircraft.
In July 1990, Captain Mariner was named commander of Navy Tactical Electronic Warfare Squadron 34 at Naval Air Station Point Mugu in Ventura County, California. The unit was 30 percent female and made Captain Mariner the first woman to command an operational air squadron, even though women were still barred from flying combat missions.
Captain Mariner passed away from Ovarian Cancer on January 24, 2019, in Knoxville, Tennessee. In honor of Captain Mariner, the United States Navy conducted its first all-female flyover at the funeral service for Captain Mariner on Saturday, February 2, 2019, in Maynardville, Tennessee. In July 2021, a panel of Ventura County members of the Armed Forces, veterans, and military spouses recommended that the Ventura Medical Center be named in honor of Captain Rosemary Bryant Mariner.
The new 50,000 sq. ft. clinic, located at 5250 Ralston Street in Ventura, will allow VA to expand its primary care and mental health services, as well as provide additional specialty care services in a state-of-the-art, energy-efficient health care facility. Specialty care at the VA-run clinic will include dental, audiology, optometry, cardiology, gastroenterology, and physical therapy. The clinic will make it more convenient for veterans living in the region to access care closer to home, instead of having to commute to the Sepulveda and West Los Angeles VA health care facilities.
Additionally, the new clinic will have dedicated space for women-specific care, including a dedicated waiting room and provider area. This facility will also lessen the wait time for medical appointments, as it will bring more healthcare providers to the community and greatly expand the number of available exam rooms.
In 2017, Congresswoman Brownley successfully included legislation she authored to authorize the new facility in the VA Choice and Quality Employment Act of 2017. After soliciting and evaluating bids from contractors, VA officially awarded the new lease for the new Ventura County facility in 2019, and the new facility will open on September 27, 2022.
H.R. 7698 passed the House of Representatives by voice vote. The bill will now go to the Senate for consideration.
The full text of the bill is available here.
###
Issues: 117th Congress, Local Issues, Women Veterans Task Force