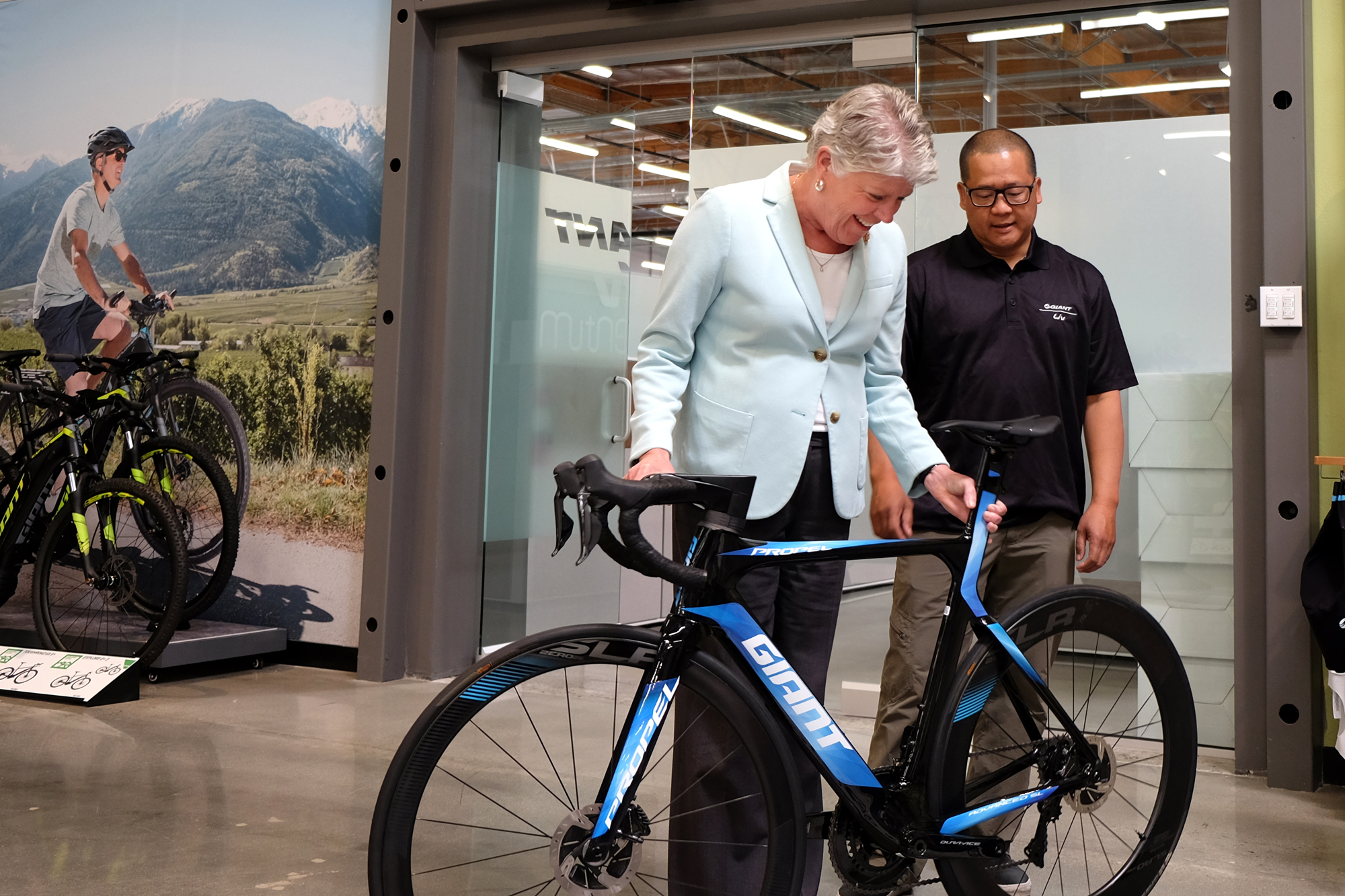 Washington, D.C. – To celebrate National Bike Month, Congresswoman Julia Brownley (D-Westlake Village) yesterday visited Giant Bicycles, a bike company in Newbury Park, and JRA Bikes & Brew, a local coffee and bike shop in Thousand Oaks. She met with employees and discussed the importance of investing in transportation infrastructure and the role of these businesses in the local economy.
The U.S. bicycle industry is responsible for 770,000 jobs across the country and contributes $42 billion to our GDP. There are dozens of suppliers, manufacturers, and retailers in Ventura County.
"It was great to meet with the staff at Giant Bicycles and JRA Bikes & Brew to discuss the bicycle industry's role in Ventura County and what we can do to improve transportation infrastructure," said Congresswoman Brownley. "As a member of the House Transportation and Infrastructure Committee, I have been a strong advocate for federal investments in bike and pedestrian infrastructure projects. Not only does this improve the environment and quality of life in local communities and mitigate the effects of traffic congestion, but it also helps our local economy."
"It was wonderful to have Congresswoman Brownley visit Giant," said Allen Needle, Giant's inside sales manager and sales operations manager. "She has worked tirelessly to create more places to bike and fought for more funding for bike friendly projects. We look forward to working with the Congresswoman to protect investment in bike infrastructure."
Photos from both tours are available here.