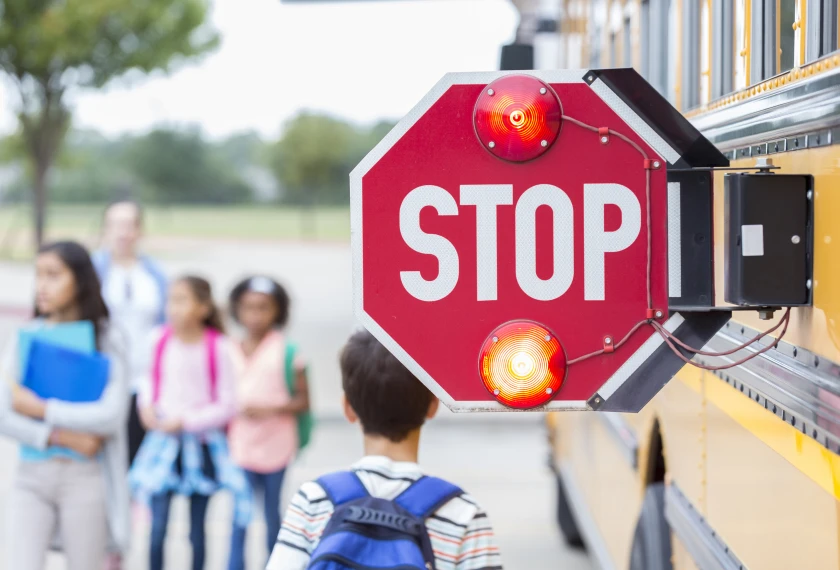 Caitlynn Peetz | Education Week
National transportation leaders could soon be taking a more incisive look at what some experts have said is the most dangerous part of a student's school day: getting on and off the school bus.
Federal lawmakers this week introduced legislation that would mandate formal data collection addressing how often people pass stopped buses—an act that's illegal in every state, although the situations in which drivers are required to stop can vary. The data collection would also cover when and where the violations are most likely to occur and information about the drivers who pass stopped buses, according to the text of the bill, introduced by Reps. Rudy Yakym, R-Ind., and Julia Brownley, D-Calif.
That information would then be used to create a national public safety campaign about the rules of the road and the potentially deadly consequences of passing buses that are stopped to pick up or drop off students.
This story was originally published by Education Week on June 13, 2023.