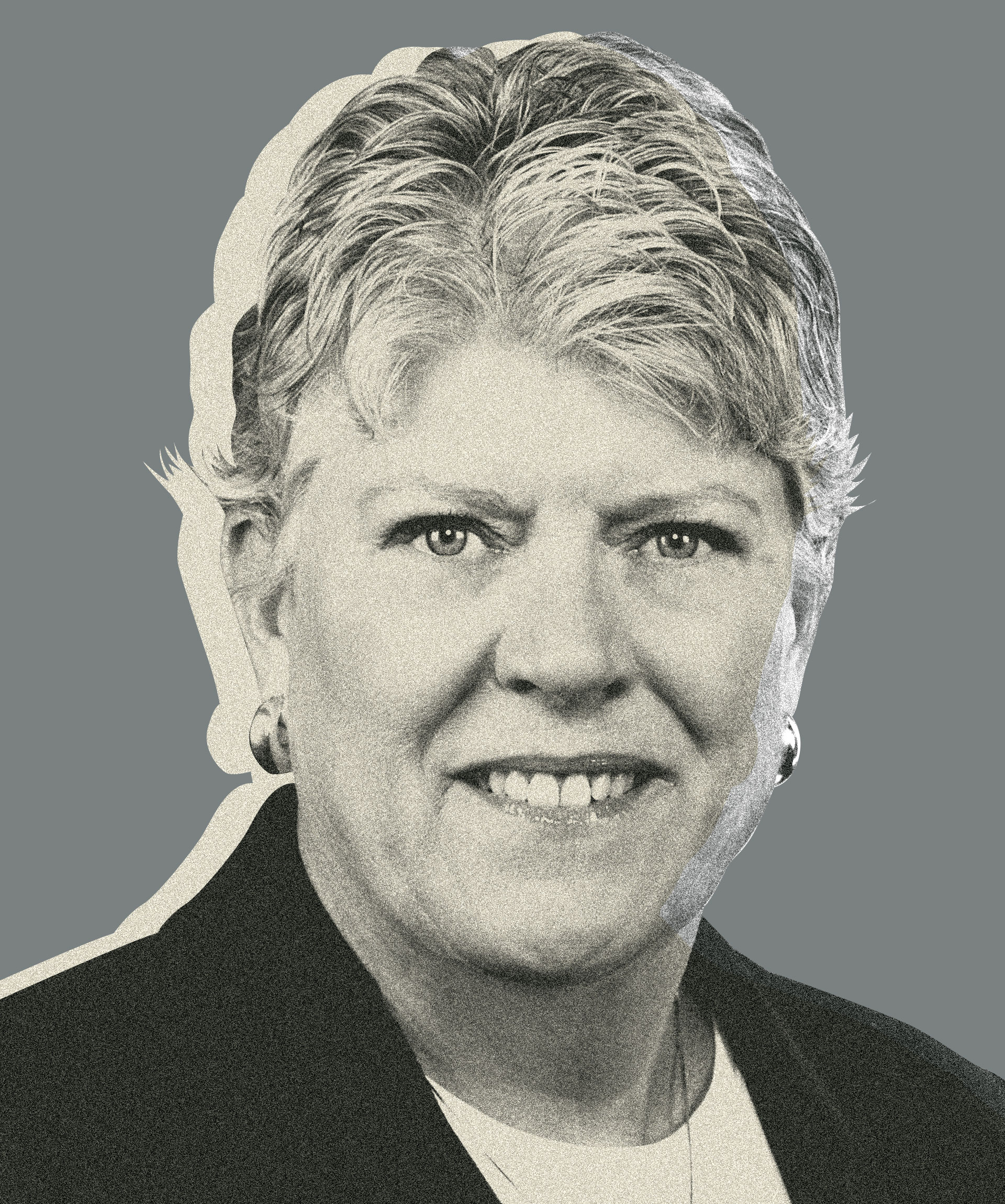 Tom Lasseter, Lawrence Delevingne, Makini Brice, Donna Bryson, Nicholas P. Brown and Tom Bergin| Reuters
A chiseled block of sandstone in the U.S. Capitol's visitor center serves as a reminder that the home of the nation's Congress was built in part by enslaved Black people. A bronze plaque says the stone, originally part of the building's exterior, "commemorates their important role in building the Capitol."
Many lawmakers need look no further than their own family histories to find a much more personal connection to slavery in America, a brutal system of oppression that resulted in the deadliest conflict in U.S. history.
In researching the genealogies of America's political elite, a Reuters examination found that a fifth of the nation's congressmen, living presidents, Supreme Court justices and governors are direct descendants of ancestors who enslaved Black people.
Among 536 members of the last sitting Congress, Reuters determined at least 100 descend from slaveholders. Of that group, more than a quarter of the Senate – 28 members – can trace their families to at least one slaveholder.
Those lawmakers from the 117th session of Congress are Democrats and Republicans alike. They include some of the most influential politicians in America: Republican senators Mitch McConnell, Lindsey Graham, Tom Cotton and James Lankford, and Democrats Elizabeth Warren, Tammy Duckworth, Jeanne Shaheen and Maggie Hassan.
In addition, President Joe Biden and every living former U.S. president – except Donald Trump – are direct descendants of slaveholders: Jimmy Carter, George W. Bush, Bill Clinton and – through his white mother's side – Barack Obama. Trump's ancestors came to America after slavery was abolished.
Two of the nine sitting U.S. Supreme Court justices – Amy Coney Barrett and Neil Gorsuch – also have direct ancestors who enslaved people.
And in 2022, the governors of 11 of the 50 U.S. states were descendants of slaveholders, Reuters found. They include eight chief executives of the 11 states that formed the Confederate States of America, which seceded and waged war to preserve slavery. Two are seeking the Republican nomination for president: Asa Hutchinson, former governor of Arkansas, and Doug Burgum of North Dakota.
South Carolina, where the Civil War began, illustrates the familial ties between the American political elite and the nation's history of slavery. Every member of the state's nine-person delegation to the last Congress has an ancestral link. The state's two Black members of Congress – Senator and Republican presidential candidate Tim Scott and Representative James Clyburn, a powerful Democrat – have forebears who were enslaved. Each of the seven white lawmakers who served in the 117th Congress is a direct descendant of a slaveholder, Reuters found. So too is the state's Republican governor, Henry McMaster.
Reuters found that at least 8% of Democrats in the last Congress and 28% of Republicans have such ancestors. The preponderance of Republicans reflects the party's strength in the South, where slavery was concentrated. Although white people enslaved Black people across Northern states in early America, by the eve of the Civil War, slavery was almost entirely a Southern enterprise.
The Reuters examination reveals how intimately tied America remains to the institution of slavery, including through the "people who make the laws that govern our country," said Henry Louis Gates Jr, a professor at Harvard University who focuses on African and African American research and hosts the popular television genealogy show Finding Your Roots on PBS.
Gates said identifying those familial connections to slaveholders is "not another chapter in the blame game. We do not inherit guilt for our ancestors' actions."
"It's just to say: Look at how closely linked we are to the institution of slavery, and how it informed the lives of the ancestors of people who represent us in the United States Congress today," Gates said. "This is a learning opportunity for each individual. It is also a learning opportunity for their constituency … and for the American people as a whole."
In addition to the political leaders Reuters identified, "there are millions of Americans who are descendants of enslavers as well," said Tony Burroughs, a genealogist who specializes in helping Black Americans trace their ancestries.
What's unclear is how the proportion of leaders who descend from slaveholders compares to that of all Americans. Among scholars, there is no agreement on precisely how many Americans today have a forebear who enslaved people.
Ancestral ties to slaveholders have been documented previously for a handful of leaders, including Biden, Obama and McConnell. Scholars and journalists have also extensively examined slavery and its legacy, including how the North profited from the institution, and the role slavery played in decisions of past political leaders during the formation of America and after emancipation.
The Reuters examination is different. It focuses on the most powerful U.S. officeholders of today, many of whom have staked key positions on policies related to race. It reveals for the first time, in breadth and in detail, the extent of those leaders' ancestral connections to what's commonly called America's "original sin." And it explores what it may mean for them to learn – in personal, specific and sometimes graphic ways – the facts behind their own kin's part in slavery.
Few were willing to discuss the subject: Only a quarter of those identified as having slaveholding ancestors offered any comment to Reuters. Among the silent are politicians who previously have spoken publicly, sometimes eloquently, about the legacy of slavery and the need for racial healing. The reticence underscores the enduring sensitivity of slavery as a political issue, an unease that genealogist Burroughs suggests is greatly amplified for many people when one's own kin are linked to the brutal institution.
"You probably have a lot of people who are struggling" to process the information about their families, said Burroughs. He said the granular detail Reuters provided the leaders – names, places and circumstances linking their families to slavery – makes the information especially powerful. "But it's hard for them to be in denial when they have the specific facts in front of them."
To trace the lineages of the political elite, Reuters journalists assembled tens of thousands of pieces of information contained in thousands of pages of documents. They analyzed U.S. census records, including antebellum tallies of enslaved people known as "slave schedules," as well as tax documents, estate records, family Bibles, newspaper accounts, and birth and death certificates. The records – in some cases, family wills that show enslaved human beings bequeathed along with feather beds and farm animals – provide a visceral link between today's decision makers and slavery. In doing so, they expand upon the antiseptic story conveyed by the sandstone monument in the Capitol's visitor center.
The Reuters research was then vetted by board-certified genealogists, who reviewed each case that linked a contemporary leader to a slaveholding ancestor. Among the examples of lawmakers and their ancestors' ties to slavery: …
Representative Julia Brownley, a Democrat from California, spoke with a reporter via Zoom after Reuters emailed her a document about her ancestor Jesse Brownley. According to the 1850 census, her forebear enslaved three people in Portsmouth, Virginia. One was an 8-year-old girl.
When the reporter pointed that out, Brownley held her hand to her mouth.
"I served 12 years on a school board fighting for children," she said. "So just hearing that strikes a chord with me."
Brownley grew up in Virginia. When desegregation came to the public schools in her town, she said, her parents enrolled her in an all-white girls boarding school three hours from home. Her world widened when she studied political science and history at Mount Vernon College, a women's school that later merged with George Washington University, allowing her to meet a broader range of people, including a Black roommate.
"I don't really have many opportunities to talk about … how I had evolved into who I am," she said. "I like to be able to talk about it and be proud of it in some sense." …
This story was originally published by Reuters on June 27, 2023.
Issues: 117th Congress, Civil Rights