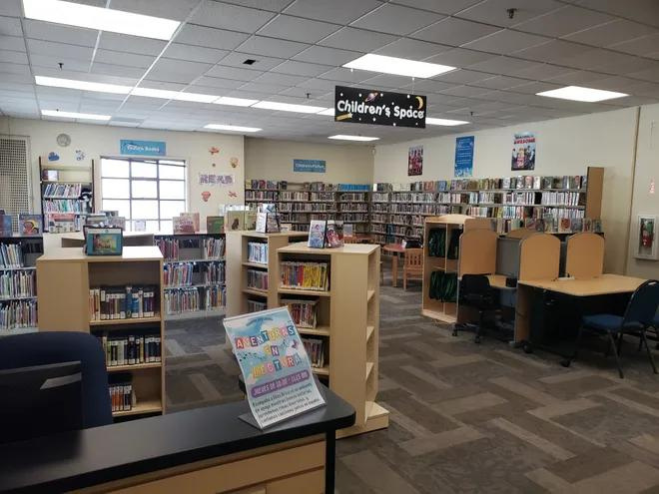 Jeremy Childs | Ventura County Star
The dream of a new library for the city of Moorpark just got a little closer to reality.
Rep. Julia Brownley, D-Westlake Village, secured $750,000 in funding for the project as part of the federal omnibus bill passed in December. It's one of 17 Ventura County projects totaling $28.9 million included in the spending package.
On Thursday, Brownley visited the current Moorpark City Library, at 699 Moorpark Ave., to present the funds to city officials.
"Public libraries are made for people of all ages and walks of life to enjoy," Brownley said. "They are a critical center point for the culture of any city."
Moorpark Mayor Chris Enegren spoke about the personal meaning the library has for his family.
"My wife actually grew up going to this library when she was a little kid, and right now we take our three young boys to the same exact library," Enegren said. "They absolutely love this place."
The library was built in 1980, three years before the city incorporated. Since then, the population has grown significantly, leading to 54,000 visitors to the library in 2022, according to Enegren.
"Despite the success of this library, there comes a time when we need to close the chapter on this actual building and look to the future," the mayor said.
Jeremy Laurentowski, Moorpark's director of parks, recreation and community services, said the current cost estimate is $23 million.
In addition to the federal funds, the city recently received $4.6 million from the "Building Forward" library infrastructure grant program from the California State Library. The grant stipulates a deadline of March 2026 to break ground, but otherwise no concrete timeline is set for construction of the building.
"Currently we're in the design phase and the entitlement phase," said Jessica Sandifer, project manager for the library effort and community services manager for the city.
Last year, the Moorpark City Council voted for an "agrarian-style" concept design for the new facility by the city's architect, LPA Inc.
City officials hope to secure entitlements this spring and then get construction bids.
Moorpark officials have long sought a new library. In 2007, the city acquired the facility from the county, but momentum for the new building stalled before interest resurfaced in 2016. The effort now ranks as one of Moorpark's top capital improvement projects.
Brownley said she is excited about the funding and open to requesting additional federal money as the project moves along.
"I know we have a ways to go," Brownley said. "We can still come back for more."
This story was originally published by the Ventura County Star on January 23, 2023.
Issues: 118th Congress, Education, Local Issues