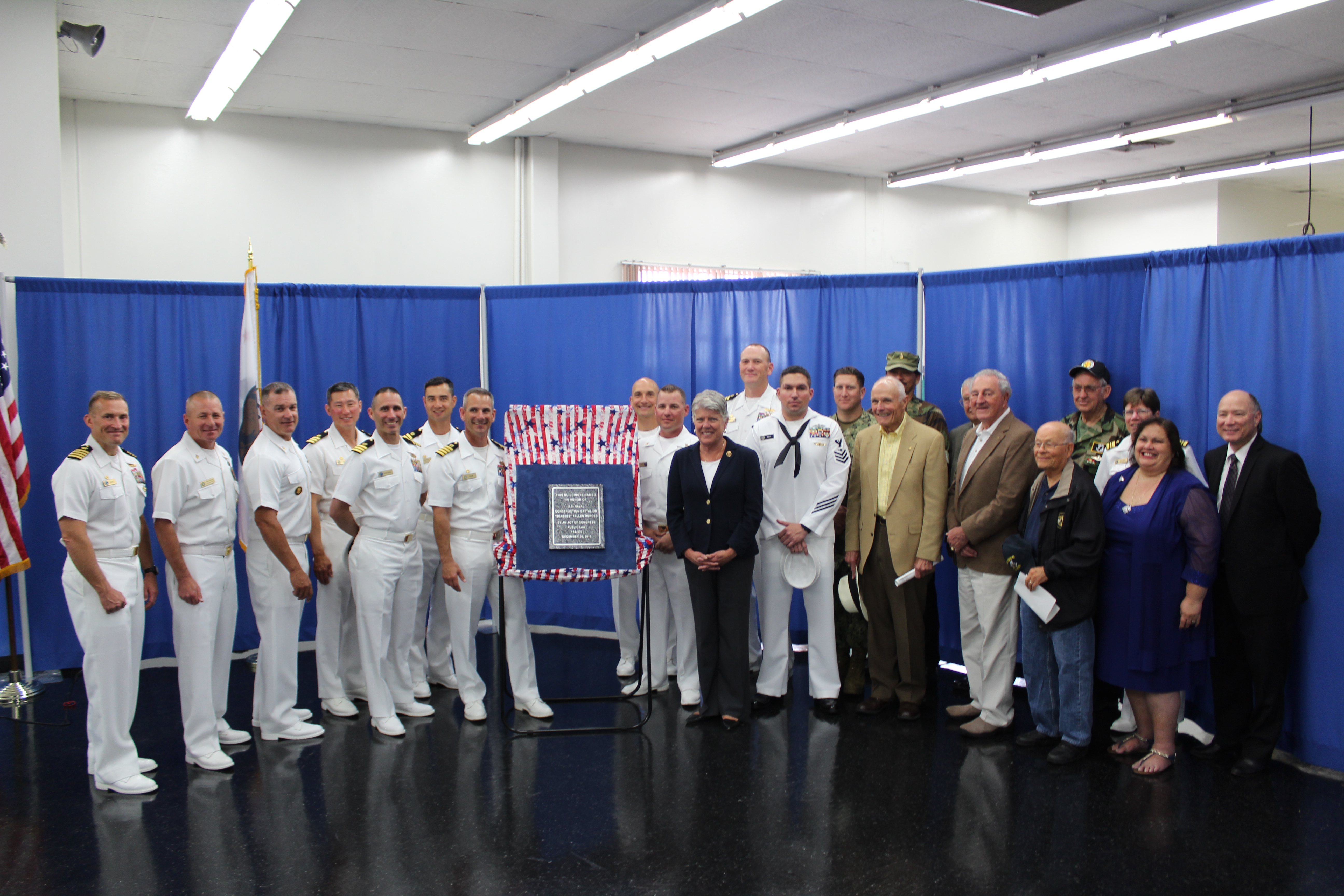 By Staff Appeared Originally in The Ventura County Star
A postal facility in Port Hueneme has been dedicated to fallen Seabees in honor of the Naval Construction Battalion, which marked its 75th anniversary this year.
The postal facility at 560 E. Pleasant Valley Road is now the U.S. Naval Construction Battalion "Seabees" Fallen Heroes Post Office Building. Seabees are stationed at Naval Base Ventura County.
Rep. Julia Brownley, D-Westlake Village, hosted a dedication ceremony to name the facility on May 31. Brownley introduced legislation last year to name the facility for the Seabees, and President Barack Obama signed the bill into law in December.
The Vietnam Veterans of Ventura County presented the colors. Guests included Capt. Chris Janke, commanding officer of Naval Base Ventura County; and Capt. Mike Saum, commodore of Naval Construction Group 1.
In a statement, Brownley recognized the "can-do spirit" of the Seabees.
"Our Seabees have fought on the front lines to build bases, roadways, airstrips, and other essential infrastructure necessary for our troops — at home and around the world — to succeed in their missions. I am both humbled and honored to have led this effort to recognize and pay tribute to our fallen Seabees," Brownley said.
Issues: Veterans' Affairs