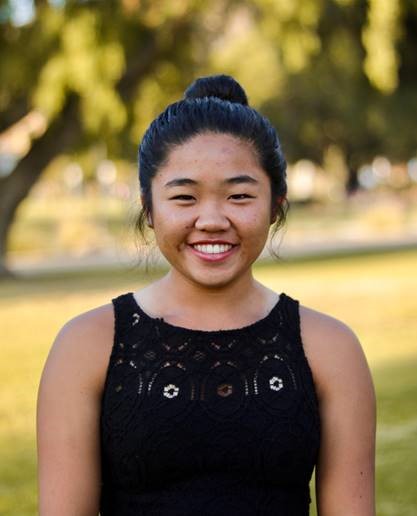 Washington, DC – Congresswoman Julia Brownley (D-Westlake Village) today announced that Cecelia Wong, a senior at Rancho Campana High School, won the 2019 Congressional App Challenge for California's 26th Congressional District. Cecelia created Speek, an augmentative and alternative communication app that helps people with non-verbal disabilities communicate with others.
"I want to congratulate Cecelia on her incredible work creating an app that helps others," said Congresswoman Brownley. "The fields of science and technology can play a critical role in young people's lives and their educational success, and I want to commend all of the students who participated in the Congressional App Challenge this year. The talent and creativity of Ventura County high school students is exceptional."
" God inspired me to create this app through a child I babysat who has a nonverbal disability," said Cecelia Wong. "I hope Speek can help others like him to easily communicate and share their ideas with everyone around them. "
The Congressional App Challenge is a competition organized by Members of Congress across the country for middle school and high school students to create their own software applications and gain experience with computer coding. Submissions from students across Ventura County were judged by a panel of experts, including Brian Ganley, the Chief Information Officer for the County of Ventura; Shannon Gillespie McComb, an Oxnard native who is currently studying to receive her JD at UC Hastings and received her B.S. in Biomedical Engineering; Catharine Reznicek, an Educational Technology Specialist with the Ventura County Office of Education; and Dr. Ramon Flores, Vice-President of the Ventura County Board of Education.
"It was another great year reviewing apps developed by students from throughout Ventura County for the Congressional App Challenge! Every year, the students' creativity and innovation amaze me," said Catharine Reznicek. "The apps the students develop not only show off their great coding skills, but they highlight their commitment and positive engagement with their school, their community, and their world."
"As a practicing engineer, it's great to see the creative use of technology by our students as they take on real world problems," said Dr. Ramon Flores.
As the winning submission, Cecelia's app will be featured in the U.S. Capitol Building and on the website of the U.S. House of Representatives.

Issues: 116th Congress, Education, Local Issues