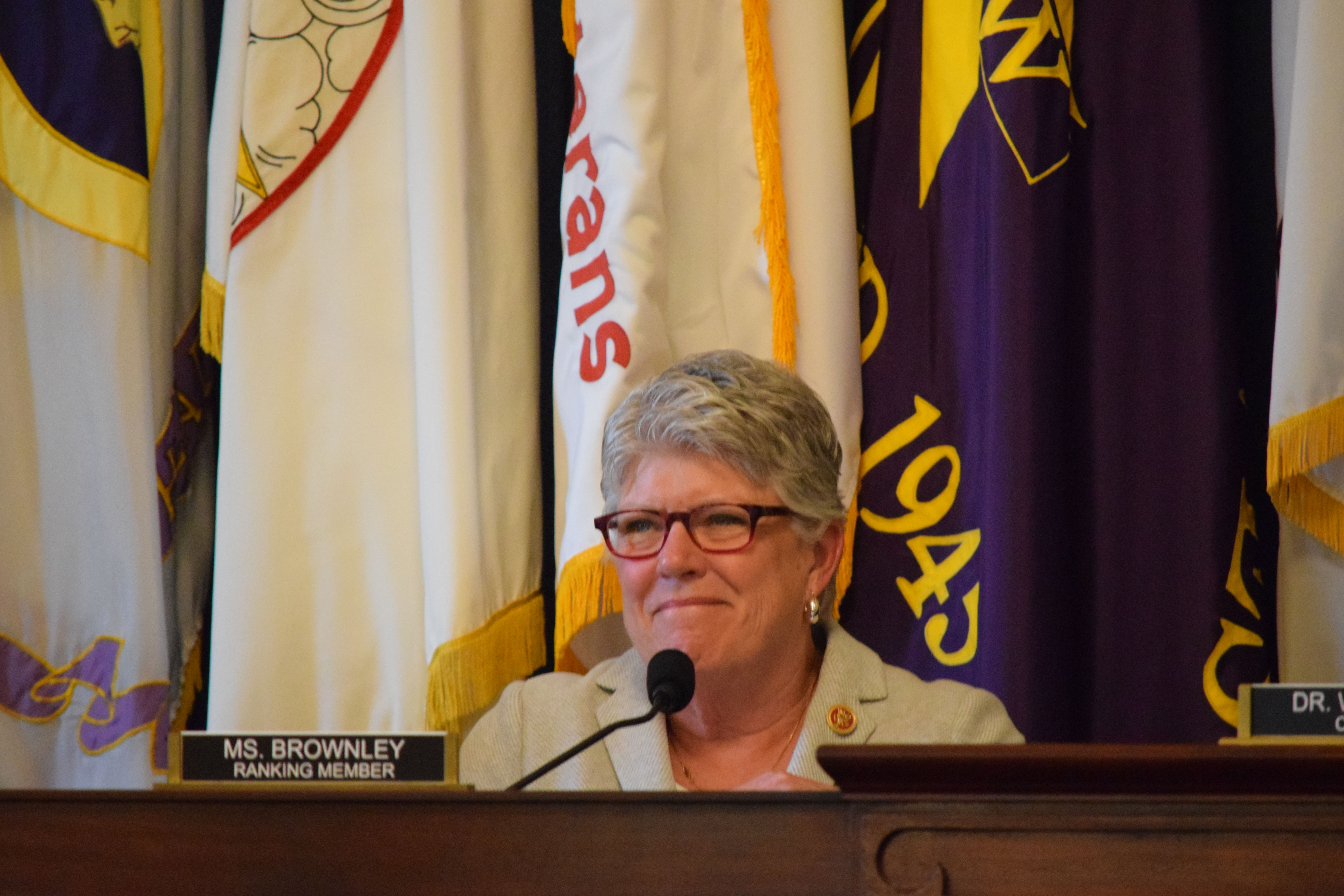 Washington, D.C. – Today, House Committee on Veterans' Affairs Subcommittee on Health Ranking Member Julia Brownley (D-CA) gave the following opening statement at the Subcommittee's legislative hearing.
Opening Statement as Prepared for Delivery
Thank you, Chairman Wenstrup, Chairman Roe, and Ranking Member Walz – and thank you to all of today's witnesses for participating in our legislative hearing.
I am excited to discuss the legislation on today's agenda.
Each piece of legislation is in response to a serious issue or concern affecting our veterans' health care.
I look forward to hearing from our witnesses, addressing any concerns ahead of a future markup, and moving these important reforms forward.
As a cosponsor of several of the bills before the Subcommittee today, I am proud of the work being done within this Committee and throughout this Congress to preserve and enhance the VA health care so many veterans utilize, value, and recommend.
During my time on this Committee, I have made it a special priority to ensure women veterans have access to high-quality, gender-specific care in a safe and welcoming environment.
I believe that two of the bills on today's agenda will advance this goal.
The Improving Oversight of Women Veterans' Care Act of 2017 requires VA to practice oversight not only on its VA facilities, but also on the community care providers it contracts with in order to provide gender-specific health care to women when its facilities do not have the equipment or specialist necessary to care for these veterans.
We need to do a better job tracking the quality of care provided to women veterans and conduct effective oversight to ensure they are well served no matter where they get their care.
I am also excited to lend my support for Congressman Coffman's legislation to require VA to ensure that the veterans peer counseling program includes enough peer counselors for women veterans.
It is clear that peer-to peer-counseling is an effective way to reach veterans that may not be willing to submit to a formal mental health care treatment plan.
Peer-to-peer counseling is meant to be sensitive to the specific culture of the military and how that culture affects a veterans' experience.
It is integral that veterans seeking peer-to-peer counseling are afforded an opportunity to speak with a peer they can relate to.
And for many women veterans, their most relatable peer will be fellow women.
I appreciate Congressman Coffman's leadership on this issue, and look forward to further discussion on the merits of his legislation.
Finally, I am eager to hear from the Ranking Member on the "VA Medicinal Cannabis Research Act of 2018."
I'll leave it to the Ranking Member to discuss its merits; but I will say I am proud to cosponsor the legislation because I believe VA must continue to look at complementary and alternative treatments – such as cannabis – that can help veterans cope with the invisible wounds of war.
I thank all of our colleagues for being here and for their work supporting veterans, and I look forward to the input and recommendations of our VSO partners.
Mr. Chairman, thank you and I yield back.
Issues: 115th Congress, Veterans' Affairs