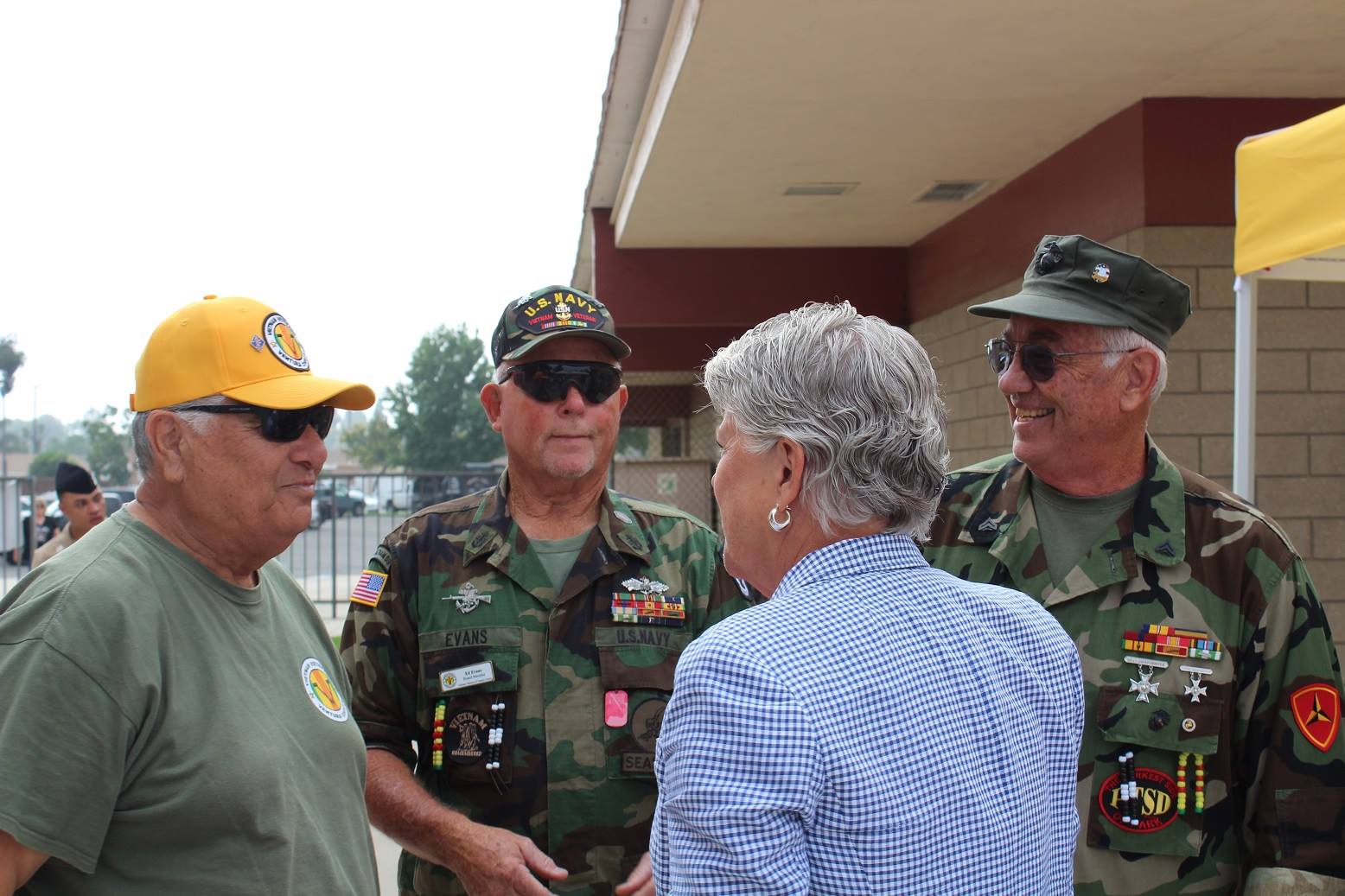 By Congresswoman Julia Brownley
Originally published in the Moorpark Acorn
Our men and women in uniform undertake enormous sacrifices every day to keep us safe. In return, we promise that they will have a fair shot at a good-paying job when they come home.
While Congress has made bipartisan progress on fulfilling that pledge, there's more we must do so that veterans in Ventura County and nationwide can achieve the American Dream. As co-chair of the Reinvesting in Our Returning Heroes Task Force, I am laser-focused on this issue.
Here are some of the ways we can address it:
First, veterans receive extensive training during their service, and many want to transition those skills to civilian jobs. Unfortunately, it isn't always simple—but we're making headway.
Rep. Rob Woodall (R-Ga.) and I introduced bipartisan legislation that was signed into law to remove bureaucratic barriers for veterans seeking to enter the trucking industry.
I also worked with the VA to help veterans more easily transition from careers in the military to careers in the maritime industry. I will keep working across the aisle to break similar logjams in other industries as well.
Second, we must provide access to education, training and career development for veterans after their service. Last year, we took a major step forward when Congress passed a bipartisan expansion of the GI Bill, including lifting the time limit for veterans to use their benefits. This will better enable veterans to pursue quality higher education throughout their lives.
In addition, I introduced the Help Hire Our Heroes Act, which would bring back the successful Obama-era Veterans Retraining Assistance Program, which has sadly been allowed to lapse without reauthorization.
We also need to make sure that especially vulnerable veterans have necessary employment support. That is why Rep. Brad Wenstrup (R-Ohio) and I are working together on a bill making veterans who have struggled with homelessness eligible for job services while utilizing VA housing programs.
I've also authored legislation to lift the time limit on the job training program for veterans with service-connected disabilities so that regardless of age, they can have access to meaningful careers.
Finally, veterans who want to open a business and become job creators themselves should have the resources needed to succeed. One way to address that is the Veteran Entrepreneurs Act, a bipartisan bill I introduced with Rep. Claudia Tenney (R-NY) that lowers up-front costs for veterans opening a franchise—a good option for first-time small business owners because of the built-in support.
More broadly, we also need to eliminate red tape for those interested in starting their own businesses, which is why I introduced the Startup in a Day Act, which is beneficial for veterans and non-veterans alike.
While it often feels like there is no agreement in Washington, there is a clear consensus that we must help our veterans succeed in the 21st century economy. I am proud of the bipartisan progress we have made and will continue to work across the aisle to deliver for veterans here in Ventura County and across America.
We made a sacred promise. We must uphold it.
Issues: 115th Congress, Veterans' Affairs