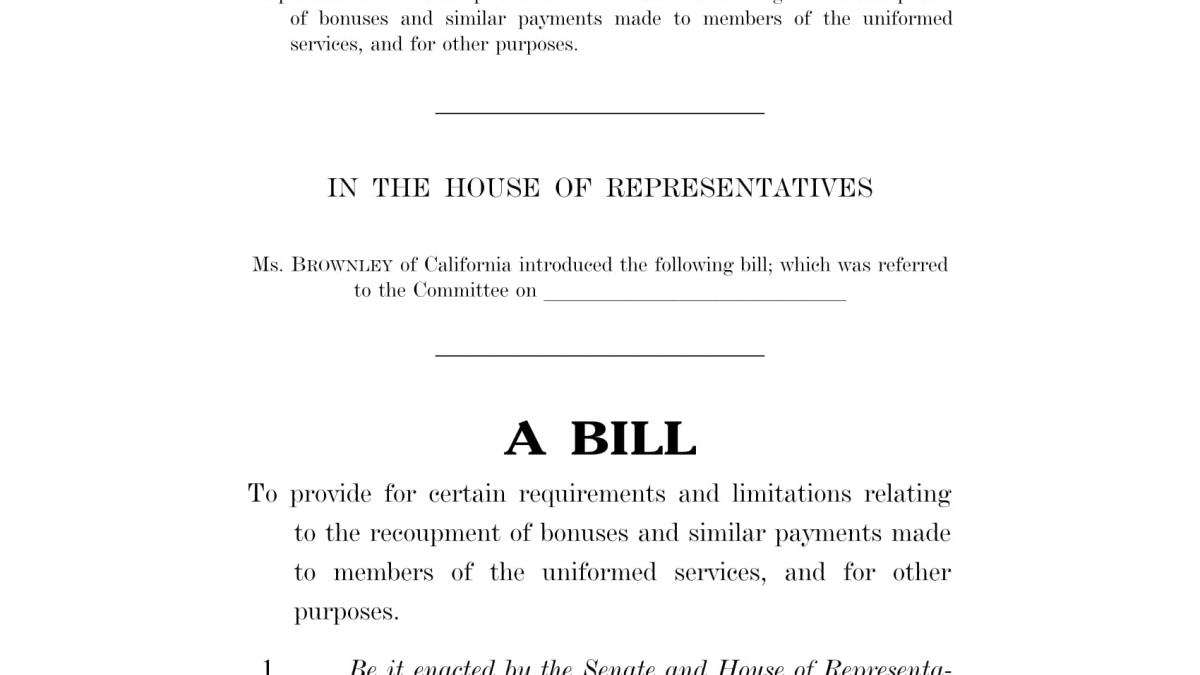 Washington, D.C. – Today, Rep. Julia Brownley (D-CA) introduced the Honor Our National Guard Act in the U.S. House of Representatives, legislation that would prohibit the recoupment of bonuses given to National Guard members.  Additionally, it would require the Department of Defense to repay those who have already returned their bonuses, as well as the penalties incurred, with interest.
"We must keep the promises that we make and fully honor the service of our brave men and women in uniform.  We need to give closure to the thousands of National Guard members and make whole those who have already been forced to repay their bonuses accepted in good faith. This bill ensures that we do just that, and restores our sacred oath to our servicemembers and veterans."
The Pentagon recently suspended bonus recollection efforts to assess the situation and establish a procedure to process the cases.  However, this action provides only temporary relief.  The Honor Our National Guard Act would provide permanent protection for National Guard members who accepted their bonuses in good faith and restore funds to those who have already been subject to repayment.
The bill is endorsed by the National Guard Association of California.
Issues: 114th Congress, Veterans' Affairs