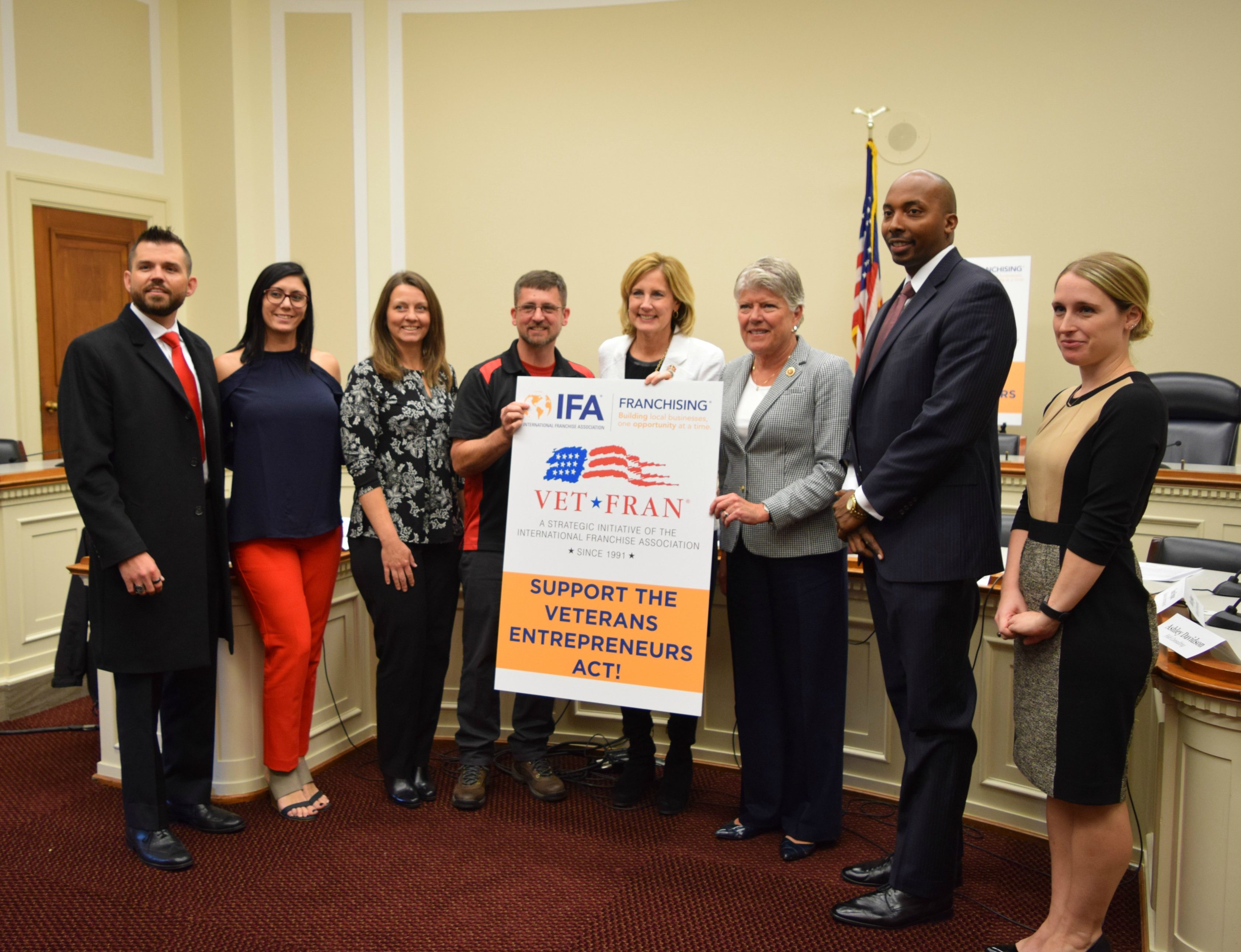 Veteran Entrepreneurs Act Provides Tax Credit, Reduces Financial Barriers for Veterans Opening Small Businesses
Washington, D.C. — Today, Representatives Claudia Tenney (NY-22) and Julia Brownley (CA-26) introduced the Veteran Entrepreneurs Act. This bill will help veterans achieve the American Dream of opening a small business by reducing barriers often in the way of starting a business.
The Veteran Entrepreneurs Act will reduce both the financial and regulatory burden involved in starting a franchise. Cutting red tape and creating a tax credit to cover 25 percent of initial franchisee fees will go a long way in helping veterans open their own small businesses and succeed in the economy after their service to our nation.
"Veterans have served our country with honor and distinction, and it is our duty to ensure that they can thrive in a good job once they've transitioned back to civilian life," said Congresswoman Julia Brownley. "For many former servicemembers, that means running their own small business. I am proud to co-author bipartisan legislation with Congresswoman Tenney to make it easier for veterans to open their own businesses so they can have a better opportunity to support themselves and their families."
"With thousands of veterans transitioning out of the military annually, this bill will ease their transition to the private sector by empowering veterans to use their unique skills and expertise to open a new small business. When our veterans come home from selflessly serving our nation, they should be afforded every opportunity to use these skills to positively contribute to our local communities. This bill will encourage entrepreneurship among our veterans while creating jobs and growth in our local communities," said Congresswoman Claudia Tenney. "I'm honored to work across the aisle with my colleague Congresswoman Brownley to help ensure our veterans have the opportunities they need to thrive."
At a roundtable discussion earlier this month, Reps. Tenney and Brownley spoke with veteran business owners about the struggle they faced while working to open their businesses.
Issues: 115th Congress, Veterans' Affairs