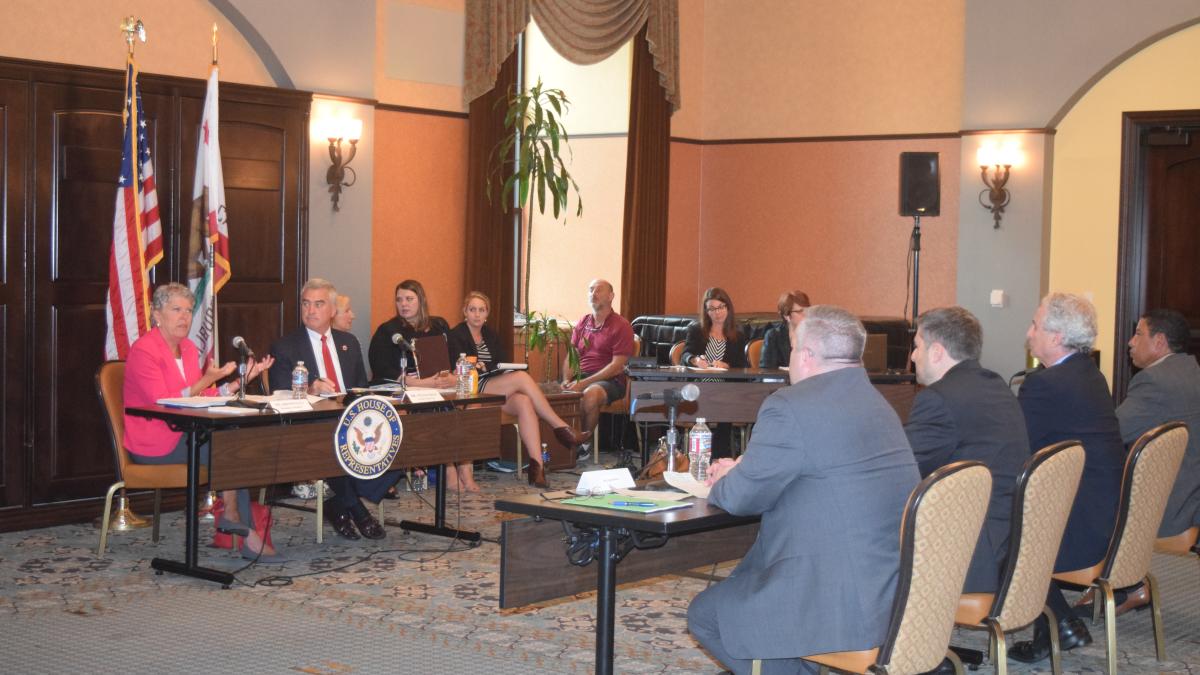 Camarillo, CA – Today, Rep. Julia Brownley (D-CA), Ranking Member of the House Veterans' Affairs Subcommittee on Health, led a local hearing in Camarillo to discuss the use of telemedicine within the U.S. Department of Veterans Affairs healthcare system. Dr. Brad Wenstrup (R-OH), a subcommittee member, also attended the event.
For the hearing, Ranking Member Brownley invited several witnesses to testify including:
Dr. Kevin Galpin, the Acting Executive Director for Telehealth at the VHA accompanied by Dr. Scotte Hartronft, Chief of Staff of the VA Greater Los Angeles Healthcare System
Dr. Herb Rogove, the President and Chief Executive Officer of C3O Telemedicine; and
Mr. Zachary Walker, a U.S. Navy veteran and telemedicine patient
"There is not a one-size-fits-all approach to providing health care to veterans," said Rep. Brownley. "We must foster all avenues of ensuring quality, timely healthcare for our veterans.  As technology continues to improve, the possibilities for providing health care are also rapidly changing. The VA has worked to expand access to telemedicine, but there is still more work to do to give the program greater visibility and to help them continue to innovate."
"With the support of Congress, we have an opportunity to shape the future and ensure that VA is leveraging cutting-edge technology to provide convenient, accessible, high-quality care to all Veterans," stated Dr. Galpin in his testimony. "In 2015, the VA conducted 2.14 million telehealth visits, reaching more than 677,000 Veterans… including more than 20,000 telehealth visits that reached over 6,200 Veterans [in the greater Los Angeles area]."
"My company was founded on the principle that no American citizen should be penalized for gaining access to best practice medical care because of geography or no access to certain specialty physicians," stated Dr. Rogove. "Looking at the future, the VA Telehealth Model has a tremendous opportunity to…form public-private partnerships, as well as major health and academic systems to meet the current and expanding physician shortage."
Mr. Walker, describing his experience using telemedicine in Oxnard, stated: "Initially, I was reluctant because being seen by a doctor through a monitor was counterproductive to any medical experience I have had in the past." He continued: "[However] I had a great experience with telemedicine. My appointment wait time was reduced from the normal two months to one week. My appointment started on time rather than the normal one hour lobby wait time…Telemedicine should be presented to veterans as an option for medical care, and not as a last resort."
Click here to view a video of the hearing.
Issues: 114th Congress, Veterans' Affairs