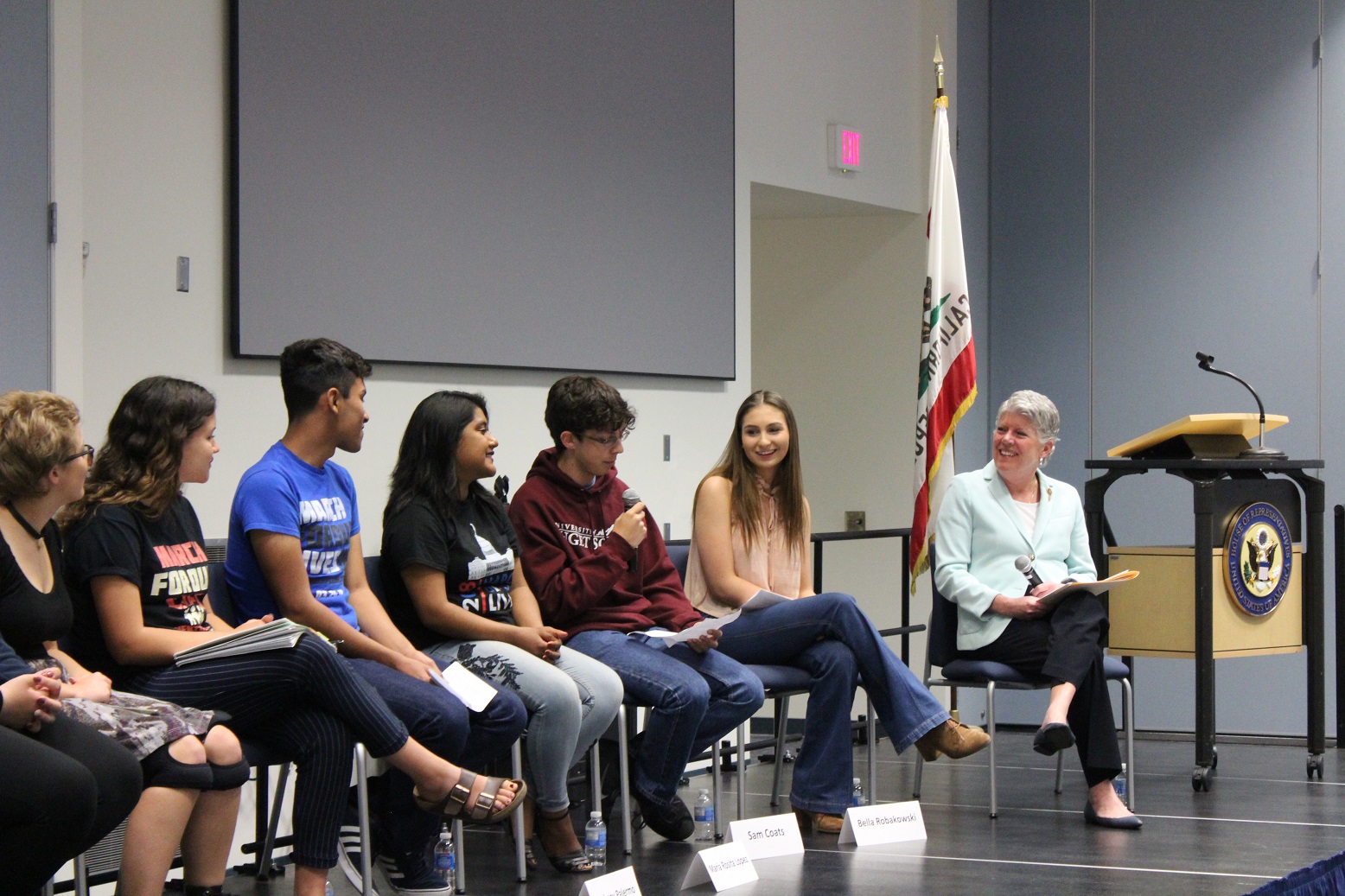 Originally Published in the Camarillo Acorn.
Displaying a red "F" lapel pin, U.S. Rep. Julia Brownley (D-Thousand Oaks) took to the stage in Camarillo on Saturday and addressed a crowd full of Ventura County's student leaders and activists.
"I'm wearing a pin and it's an 'F,' and I'm proud to say that's my score on the NRA scorecard," Brownley said at the meeting at the Ventura County Office of Education on April 21.
The statement was part of the congresswoman's Student Town Hall on Gun Safety, which encouraged the county's high school students to share their perspectives on gun violence with one of their elected officials.
"I called this student town hall today so we could hear your stories, your thoughts, your worries and your solutions," Brownley said. "I'm so impressed by all of you and the young people that got involved to speak out about the issues that matter to them."….
Issues: 115th Congress, Gun Safety