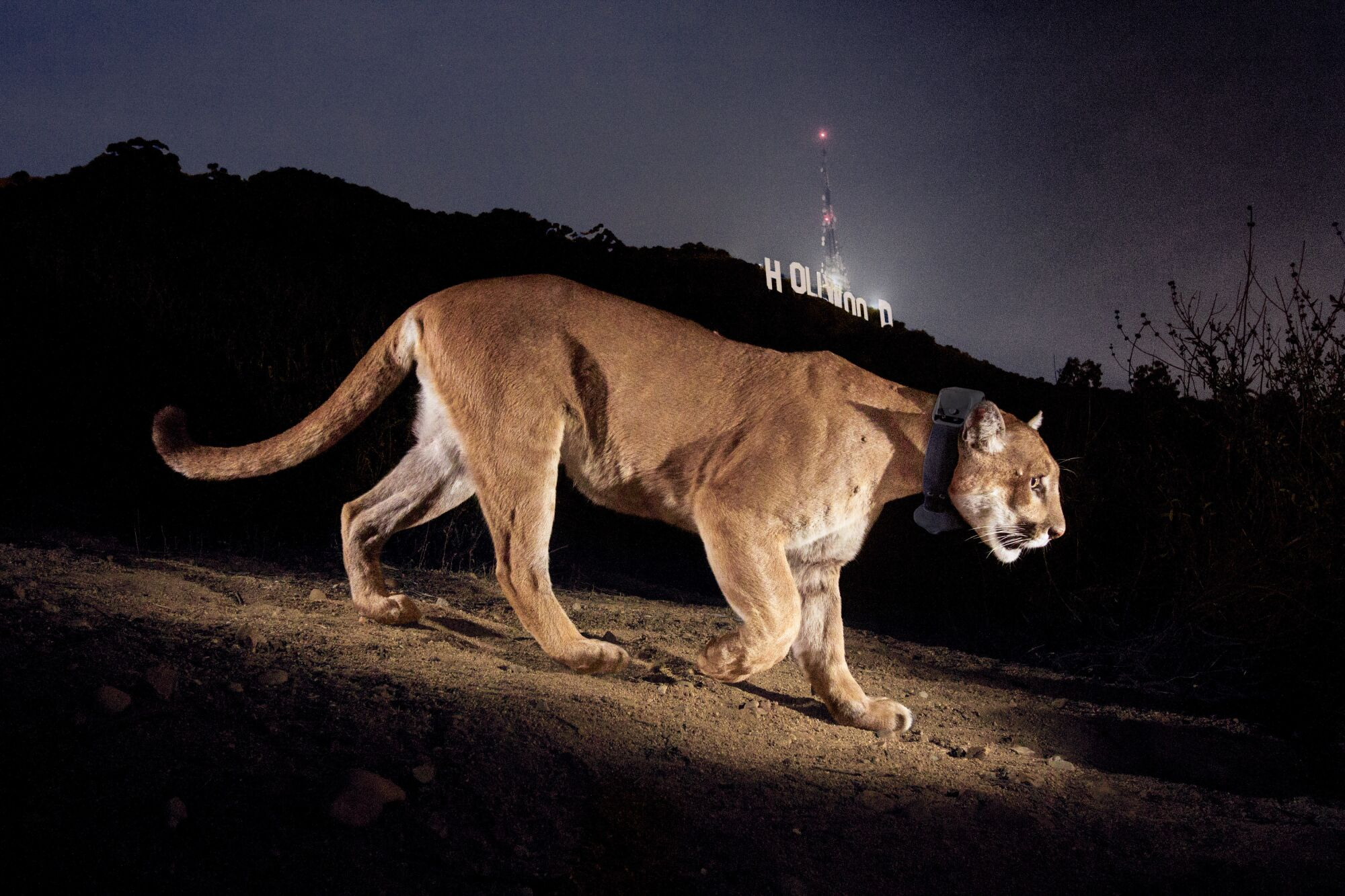 KCAL-NEWS STAFF | CBS News
Elvis, Marilyn Monroe and Princess Diana have all made postage fame. And now, plans are underway for the late P-22 to join the USPS honors, with a commemorative stamp bearing the Hollywood Cat's image.
U.S. Representatives Adam B. Schiff, Julia Brownley and Ted Lieu are pushing for a P-22 postage stamp in remembrance of possibly the most famous-ever mountain lion.
"P-22 was many things: our favorite celebrity neighbor, the occasional troublemaker, and a beloved mascot for our city. His exploits were followed not just by ordinary community members, but he had a devoted following online, and his comings and goings were even tracked by the local news. But most of all, he was a magnificent and wild creature, who reminded us all that we are part of a natural world so much greater than ourselves. Even in Los Angeles," wrote Schiff, Brownley and Lieu.
And what might the P-22 stamp look like? The proposed design would be P-22 with the Hollywood sign in the background, a nod to that landmark's 100th anniversary year.
The love, awe and affection for P-22 seems to have come about because of the longevity of his Griffith Park residence, popping up in surrounding neighborhoods, on social media and in the news …doing things mountain lions do.
P-22 was thought to be 12 years old at the time of his death, Dec. 17, 2022. Officials "compassionately euthanized" the mountain lion after he was taken into captivity due to health and injury concerns.
The decision to euthanize was based on health exam results that revealed P-22 was severely underweight with injuries supporting the theory he was hit by a car: a skull fracture, an injured right eye, herniated organs and a torn diaphragm.
P-22 was not a native to his home territory, Griffith Park. Around 2012, he left the Santa Monica Mountains on a 50-mile trek over two freeways that landed him in the woodsy Griffith Park area. P-22 frequently made the news, when he ate a koala at the L.A. Zoo, roamed neighborhoods, and in his final days killing a chihuahua and attacking other pets.
A sold-out memorial for P-22 takes place at the Greek Theatre Saturday, Feb. 4 and will be streamed live.
This story was originally published by CBS News on February 3, 2023.
Issues: 118th Congress, Animal Welfare, Environmental Protection